You may think that business networking is only applicable after launching your business. But no. Incorporating networking from the planning and initial phase of your business can make it easier to get your startup off the ground.
Networking is more than just building social connections. It's a crucial way to leverage support and resources to help you scale your business and cope during difficult periods. Successful entrepreneurs know this; thus, they waste no time sitting idly on their office. They constantly lookout for people and institutions to help them achieve their targets efficiently and effectively.
Now, before we talk about the techniques in networking, let us first discuss some of the specific benefits you'll get from doing so.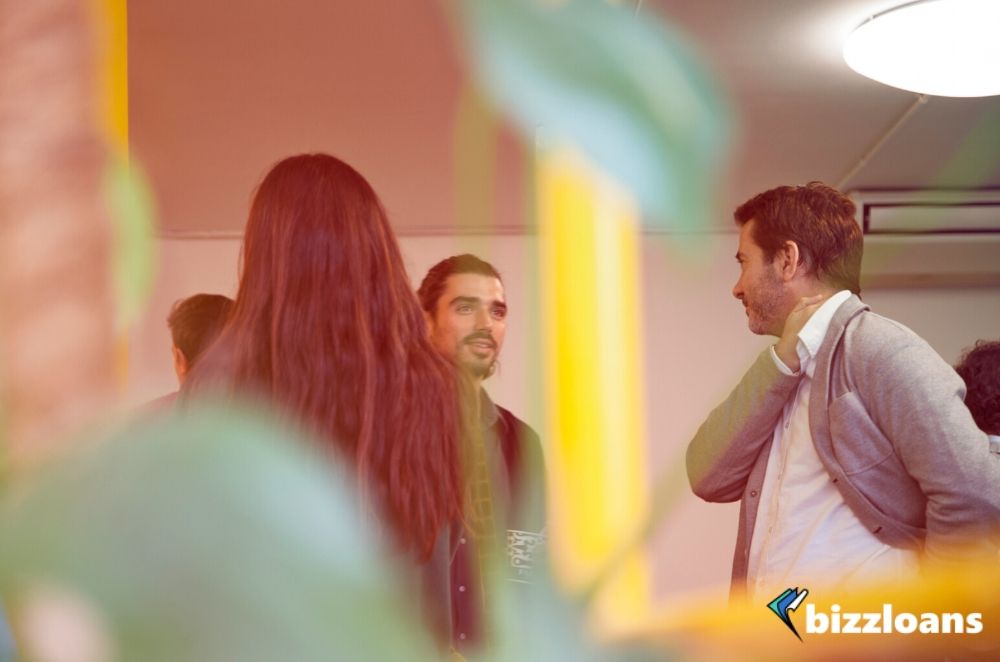 Benefits of Networking for Startups
Networking improves communication and sales skills
Both are necessary skills for every startup business owner. If you that shy type of person, networking compels you to go outside your box and introduce yourself to people and market your ideas to them. By talking to people, you don't know, you slowly gain confidence and improve your business.
Networking connects you with mentors and fellow starters
Starting a business can lead to isolation. It's a pretty lonely and daunting task. Even if you have supportive family members or friends, financial constraints can hinder you. Knowing entrepreneurs who have been on the same struggle as yours and who knows what you're going through can help you fare during difficult times. They can serve as your mentors.
Networking raises your profile and attracts attention to your startup
Networking is one way for you to get your community involved, including industries relevant to your niche. That helps bring your startup to the limelight. Since people like to collaborate or do business with people they know, you'll have the chance that they may also want to do business with you.
Networking leads you to prospective customers
Networking is a great way to connect with people who are interested in your products or services. You never, the person you'll meet could be a business owner, and the product you are pitching is what he also needs to catapult his business. Eventually, that persons buy a bulk of your products, making it easier for you to generate the much-needed profits to get to the next level of your business.
Startup's Strategies for Networking
1. Wear the Shoes of your Buckets
As a startup, building a great network entails filling the key buckets and understanding their roles throughout your startup's cycle. These are not the only buckets, but they fill the critical gaps you will face. That include identifying key contacts as potential customers, collaborators, and investors, and each of their responsibility in your community.
Prospective Customers –

During the early stages, take time to connect with the actual decision-makers at a company. They can provide you the best information for understanding the solutions their company needs. Besides, they may know ideal customers. Regardless of the product or service you offer, you need early adopters to test them and to serve as your champions.

Partners/Collaborators

– Partner companies may have extensive knowledge about your customer's problems and can provide secondary revenue options. They can also add key introductions as your startup grows.

Investors

– Don't expect that an investor will allot an amount in your startup right away. It takes time to build trust and credibility. That is why do your best to impress upon an investor the potential of your company. Be open to their suggestions and recommendations.

Media

– Getting featured from the right outlets can either make or break your company. Still, you would prefer not to search for contacts during the launch week. You want to connect with journalists, media personnel, and online influencers before and have them promote your company for years.
Whatever the relationship you want to build, it won't happen in one day. Again, it takes time to build trust and credibility. Studies show that familiarity breeds likability and appeal. So, don't expect to establish a community or a network overnight. It should be a lifelong commitment to your startup's success and resilience.
2. Ask recommendations/suggestions from key people
If you are new to an industry, it is imperative to solicit recommendations and insights from the players involved and the lay of the land. Set a meeting or grab a cup of coffee with them. Asking for their suggestions is one way to start a relationship and build trust with them.
Science has shown that the more effort someone invests into a relationship, the more that they will like and connect with you. That is called the Ben Franklin effect. Don't be shy to request for favours but start from small to large.
Here are two things you should do if you meet with somebody, regardless if it's for 15 minutes or an hour:
Ask them why they decided to meet you. It reinforces the perspective that you are worthy of their time. That is also one way of setting the tone for your discussion.

Ask them for suggestions and recommendations. Express your gratitude for their time and ask them if they can connect you to influencers within their sphere of influence. They may know of people who are willing to talk to you and can help you kick off your business project.
3. Provide Value
As I've mentioned earlier, some people are willing to network with you for free. But keep in mind that every relationship entails an exchange of value, even in friendships. For example, you build your relationship with your best friend because each of you provides trust and happiness to each other.
That also applies, especially in business networking. You must note that entrepreneurs, particularly those with an established business, are very busy people. Yet, they still devote a bit of their time just to meet with you even though you are just starting.
That is why you need to think and understand the value which you can provide during your interactions with prospect networks. Sure. You might think that you are new to the industry and don't possess the traditional things that people notice or give importance such as money, accessories, or expertise. The thing is, you don't have to have that when building your networks.
Put this to mind. Every human, whether new or experienced, has a unique value proposition to share. It does not have to be a tangible material. It can be your unique ideas or plans. Or the startup which you want to pitch in. It can also be your attitude-your commitment and perseverance to make things work despite the odds.
The key here is to understand what is important to your prospect networks and how you can position yourself to address that need.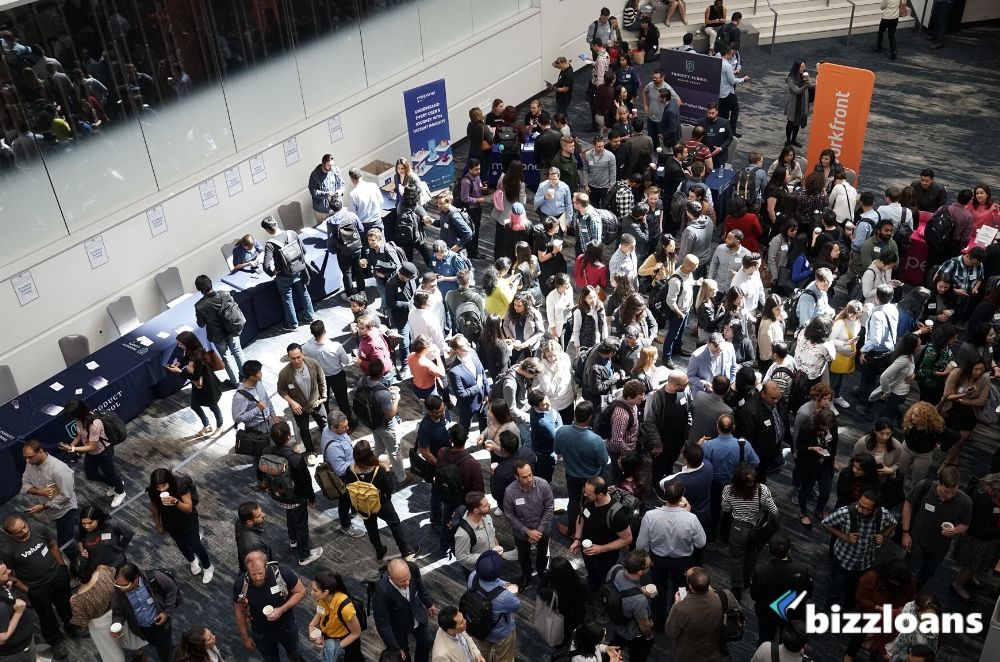 4. Consider event-to-event Relationships
As your network expands, it will become impossible to conduct significant one-on-one relationships with everybody. If you reach that point, consider organising event-to-event relationships which focus on meeting a bigger crowd by regularly having something to invite them to.
Normally, you would invite them to your event though that is not always necessary. What you can do is to host events for people who are crucial to your startup's success. In that way, you will be projected not only as a successful entrepreneur but as a critically connected hub at the heart of your niche.
That leads to a deeper and more meaningful relationship with larger numbers of people. Other niche professionals may also decide to access you, your company, and your network.
Organising event-to-event relationships has been seen as effective in many ways. But the thing is, you need to devote a significant amount of energy and effort to make these happen. Of course, you also need to spend a lot of time and financial resources which you could have allotted for your startup.
So again, weigh your decisions before turning them into reality. Make sure what you get is more than what you allocate.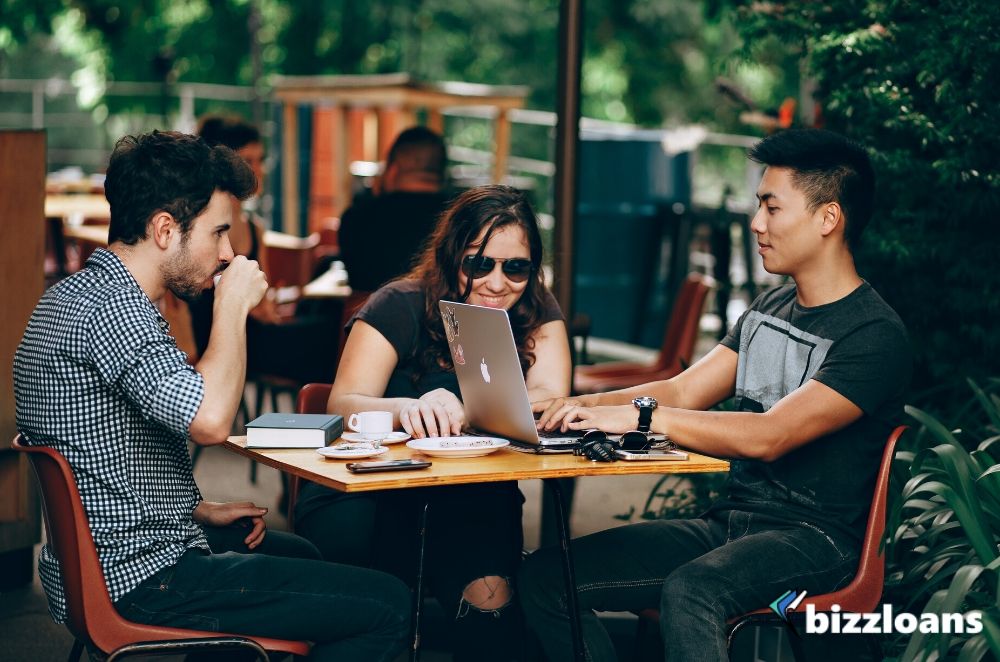 5. Communicate clearly and passionately
Clarity builds trust and credibility. Who would want to make business deals with a person who is not even clear about his business goals or the steps he wanted to take?
You can try varying approaches to get your communication to the point of clarity. That is because, the way people interpret your communication also differ, depending on their backgrounds, status, principles, and cultures. Let's say you are talking to a vegan investor, and you mentioned about pork, he could immediately back out from the conversation.
Now, if you can't articulate what you are doing in three or four sentences, then that signals that you are confused. That reduces your chance to engage anybody. Again, a confused mind diffuses instead of attracts. So, make sure you communicate the key points that would warrant attention and interest.
Whether you are launching a powerful app, run a travel agency in Africa, or develop eco-friendly meals for health-conscious customers, your startup's success will be fundamentally impacted by the network that your build and the conversations and experiences that you share with them.
Hopefully, the steps will help you find and connect with the right network. Apply them passionately and consistently, and you'll fare with your startup for sure.
No Security Necessary
The main thing that makes unsecured loans more attractive than secured loans is the fact that they're no security. It might be an obvious thing to highlight but it clearly matters. You won't be weighed down by the pressure and worry associated with having collateral hanging over you and potentially being lost to the lender if you fail to make repayments. If you don't want to take the risk of losing your collateral, you just need to opt for an unsecured loan instead. It'll allow you to avoid any risks associated with secured loans.
Build Up Your Future Credit Score
By taking out a loan and then paying it off on time, you will help to build or repair your credit score. Many companies are dealing with poor credit, but by taking out an unsecured loan with a lender that is happy to lend to companies with poor credit, you can start to turn the situation around. Meeting regular repayment deadlines shows the world that you are able to stay on top of your financial obligations and pay off the money you owe, and that will only help your business going forward.
Why Your Business Might Want to Take Out an Unsecured Loan
There are lots of reasons why your business might take out a loan, as well as reasons not to. You shouldn't take out a loan to cover running costs, but if you want to do other things, such as the things we're going to discuss below, an unsecured business loan can be ideal.
Grow and Expand
Most entrepreneurs have big plans for their businesses. They want to ensure that their business is one that's got a bright future. So if the time has come for you to grow and expand your business, you should think about whether taking out an unsecured business loan might help you to do that. It could be exactly what you need to get your business moving in the right kind of direction. It takes money and investment to grow your business and a loan might just be the ideal solution.
Take on More Clients and Customers
If your business doesn't currently have the resources to deal with more customers and clients, it could be time to scale things up. However, that's something that costs money, whether you like or not. Taking out an unsecured business loan could help improve the resources your business has available. It could mean hiring more people so that you have the human resources needed to take on more clients and make more customers happy. The loan will cover the costs associated with doing that and it'll pay for itself if you're able to improve your profits as a result.
Fund a New Marketing Campaign
Maybe it's the case that attracting new customers to your business is where your problems lie. It's not always easy to get your voice heard and make people aware of why they should be taking notice of your business. An unsecured loan could be used to fund a new marketing campaign that gets your message out there and makes more people interested in your business and what it's offering. So if you have an idea for a marketing campaign that you think might work but you don't have the financing for it, consider a loan.
Improve with Fewer Risks
The chance to improve your business in the many ways mentioned above offers you a real opportunity that you might want to grasp. Secured loans can offer the same access to financing but come with more risks to your business. With an unsecured loan, you can reap all the rewards that come with having the cash to invest in your business without having to worry about the risks adversely affecting the business in the future. The chance to improve with fewer risks attached to that chance should not be ignored or dismissed.
The Requirements for Getting an Unsecured Business Loan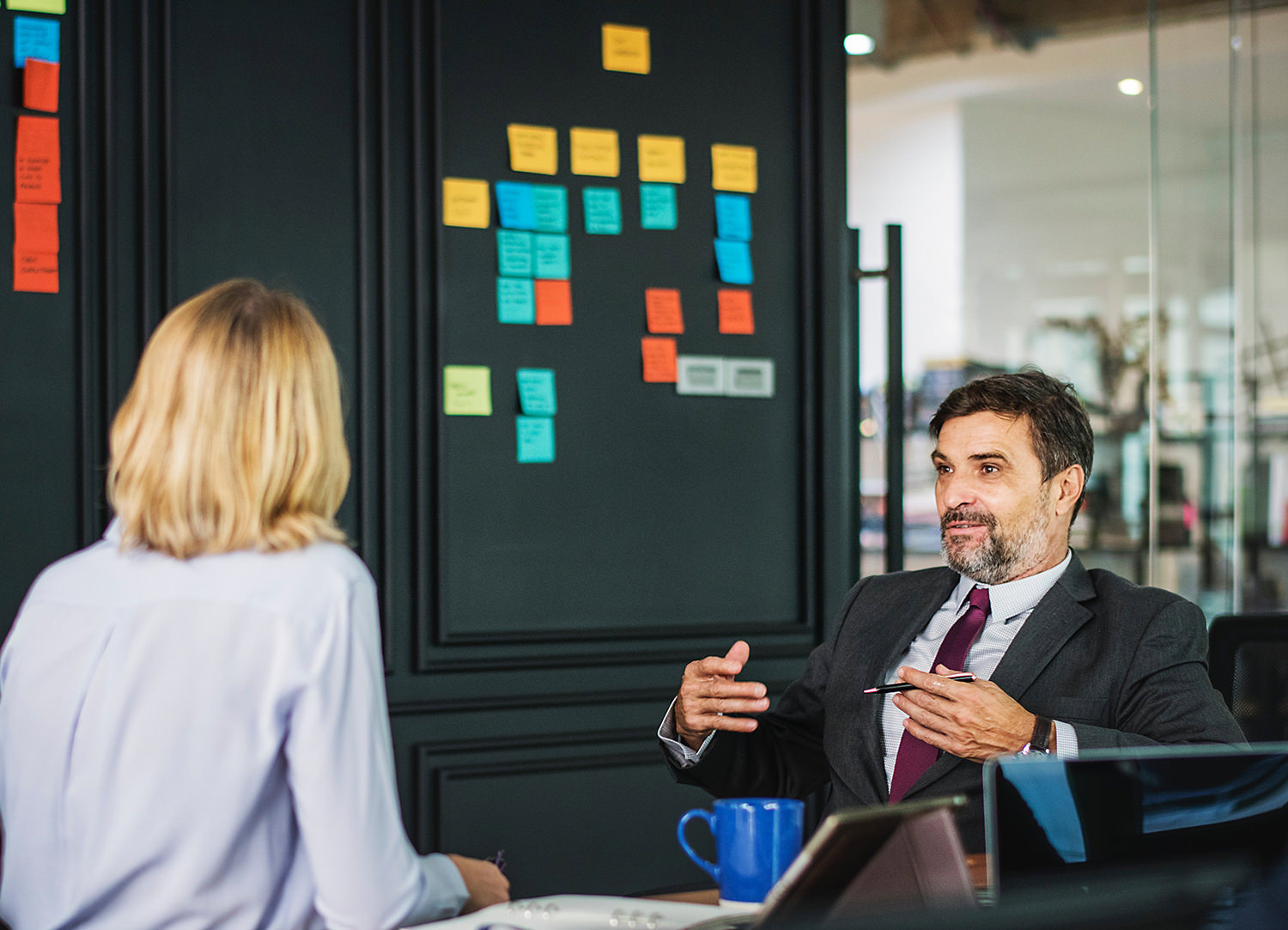 There are some requirements you'll need to be aware of before you take out an unsecured business loan. These aren't too harsh or restrictive at all, but they are important.
24 Month Limit
When you take out an unsecured loan from Bizzloans, you have to pay the loan back within 24 months. That's the maximum repayment term that's on offer. Of course, that won't be a problem for the vast majority of businesses out there. It's important that you look at the finances closely and decide for sure that this is something your business is going to be able to do. You'll have a chance to do this when you get a quote from us, so you'll know exactly what you're signing up to.
Business Bank Statements
To ensure your business is in a financial position to take on a loan of the size you've applied for, you'll need to simply submit your business's bank statements. This allows us to ensure that we lend responsibly and don't burden you with a debt that is too much for you to take on. It's in both your best interests and ours that you're able to handle the loan that you take on.
Photo ID
To ensure everything is correct and proper, and you are who you say you are, you have to submit a photo ID. This is common practice and ensures that all financial transactions are above board and in order. It's very easy to do and needn't be a headache for you. Once we are satisfied with your application, you've provided the bank statements and we've checked your ID, it won't be long before you have access to the loan you applied for.
Getting an unsecured business loan for your company could be just what it needs right now. It's a much safer option than taking out a secured loan and you'll be accepted much faster. Don't hesitate to get in touch with us here at Bizzloans if you're thinking of taking out an unsecured business loan.