Since a lot of businesses have already started using online facilities to help grow their business, companies have already developed several software and programs that could very well help achieve the targets and goals of a certain business venture, especially those who have opted to also have an e-commerce aspect of their business.
Referral and affiliate programs bring in traffic and customers to a business's website. But they work differently in some technical ways. Referral programs are used by e-commerce websites to provide incentives to their existing customers by referring friends and family to avail of their products and services. On the other hand, an affiliate program enables current and potential customers to join and get commissions based on the guidelines set by the program.
Why get referral programs for small businesses?
There are several reasons why business owners, especially those that are into e-commerce, would need referral programs for small businesses.
Increasing your customer base.
It is a huge stress factor on the part of the small business owner to continuously gain new customers and to make sure that their current ones stay loyal to them. Referral programs for small businesses greatly help in this aspect. This added marketing strategy can be applied to existing marketing plans to ensure a steady stream of customers, old and new, for better financial yield in its business operations.
Building better customer relationships.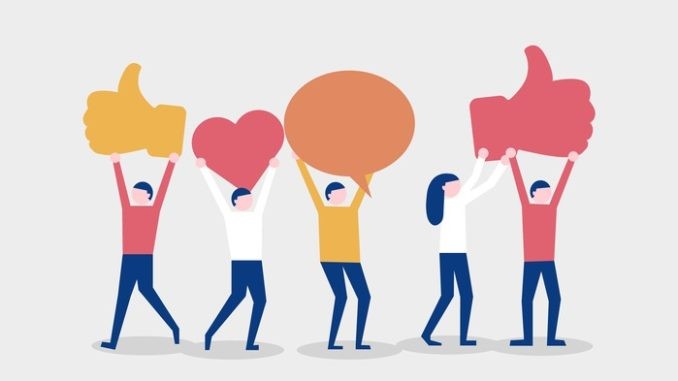 It is essential for any business to have strong customer relationships. However, for small businesses, this could be everything for them. Customers who are loyal to your business refer friends and family by word of mouth. When your loyal customers positively speak about your business, this entices people to try out your products and services. Consistency in providing and delivering your products and services to referred customers greatly increases your chances of success in maintaining and improving relationships with them.
Increased customer loyalty.
Studies show that around 18% of referred customers are highly likely to remain your customers. This is very essential in ensuring that the good word gets around and that these referred customers are also very much likely to share their positive experience with your business. The use of referral programs for small businesses helps increase these customer numbers which translates to better financial gain for the business.
Cost efficient marketing plans and strategies.
These referral programs for small businesses help reduce the cost of marketing plans and strategies which would effectively translate to higher savings for the business if used properly and efficiently. The cost would definitely be lower against the traditional marketing plans for the small business. With the number of social media platforms that integrate marketing plans and customer relationship programs, it would be easier to target and monitor activities that provide better financial yield to the small business. This also allows the small business to create more targeted business activities and a target market where the small business can benefit more from.
Improving social media presence.
As mentioned earlier, the social media platforms have been integrating these referral programs for small businesses which makes it easier for these small businesses to monitor business activities. These integrated referral programs help the small businesses reach out to their target markets easily and with little effort. Referrals from your current and new customers, with the help of their positive feedback, can help bring your small business to a level that could go viral in social media platforms which in turn would increase sales and your online presence.
Best Practices for Referral Programs for Small Businesses
Referral programs for small businesses have set in place some best practices in order to maximize the benefits of using them.
Simplicity is key.
You would not want a referral program that is complicated to use. Business owners should keep their referral programs easy to use and user-friendly to avoid confusion and lack of interest. It is important that you can incorporate all the important terms and conditions in the referral program of choice without such long explanations and complicated steps to complete it. The shorter it is to sign up, the better the chances of increasing referrals from existing customers.
Enticing Call to Actions (CTAs).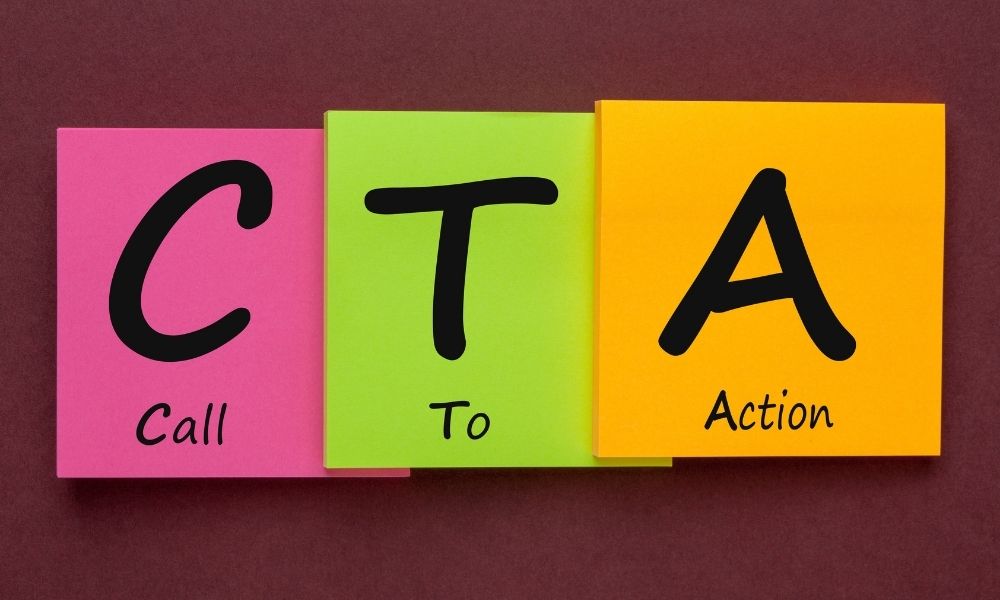 What better way to fully utilize your referral program of choice would be to create call to actions (CTAs) that are easy to identify and find. Create your call to actions in bold and highlighted links and follow it with an easy-to-find CTA button. An effective call to action should be catchy to the eyes of your customers with a short and concise invitation to your customers to enter the referral program.
Take advantage of your position as a small business.
Nowadays, people seek small businesses for their more direct approach to their customers. A lot of them are more friendly and they do their best to provide a more personalized service to their customers. Use this to your advantage. Use catchy phrases such as "Share the love!" or "Join our friendly community!" or something like those lines.
Weave your way through social media.
Social media platforms have come a long way since they started. Besides, who is not on social media nowadays? These platforms now cater to a more diverse audience and market that a small business owner now has so many options to look into for their marketing and referral program needs. Most social media platforms also integrate several customer relationship management applications, including referral programs for small businesses, that are cost-effective and easy to use. Getting the word out about your referral program and incentives will go a long way when social media platforms are used. You just don't catch attention. A small business can get more new customers and maintain their loyal ones along the way.
The 10 Best Referral Programs for Small Businesses
As we give you a list of the ten best referral programs for small businesses, take note that most of these referral programs entail cost. However, the investment cost is lower compared to traditional marketing strategies so it is best to review these referral programs and use one or two that could help rake in more customers and increase income for the business in the long term.

Founded in 2009 in Singapore, this referral program for small businesses works best on those businesses that have at least 100 transactions in a month on their e-commerce platform. If your business utilizes Shopify, Magento, or BigCommerce, you can easily integrate this referral program into these shopping platforms for your customers and prospective ones. This referral program for small business can also be used with other online marketing tools such as MailChimp and Google Analytics, and AdRoll to maximize your marketing plans and strategies online.
Platform Availability
Available on Cloud software.
Integrations
As mentioned above, below are the other integrations for ReferralCandy that you may use for your referral program. Please note that these integrations also entail cost so the business owner and its marketing team should be able to sift through the best integration needed for the small business.
Shopify Plus
PayWhirl
WordPress
Pricing
ReferralCandy has a free trial and a free version available for those who may want to try it out for their small business marketing and referral program needs.
Starting Price: $49 per month plus commission on referral sales
First $1k: 5%
Next $10k: 3.5%
Next $100k: 1.5%
Everything above: 0.5%

Kangaroo Rewards is a loyalty program for consumers where they can easily be rewarded every single time they shop at their favorite local stores or place of business. This referral program for small businesses creates a huge impact on repeat customers by word of mouth, thereby establishing a more effective and personal relationship with the customers of the small business using this referral or loyalty rewards program.
And because it can be used in a wide spectrum of available mobile platforms, the business can easily connect with their customers in numerous ways via social media and e-commerce platforms.
This referral program for small businesses is available in English, French, Portuguese, and Spanish languages.
Platform Availability
Available for Cloud, Android, Windows, Mac, iPhone, and iPad.
Integrations
Shopify
MailChimp
WooCommerce
Lightspeed POS
Magento
API access
Pricing
A free version is available with no credit card required for this referral program. Kangaroo Rewards has affordable pricing schemes that fits every budget. The Kangaroo Rewards program offer three different packages that start at $59 to $299 per month depending on the package features. There is a monthly or annual subscription available. Their Go Ultimate Plan is at $149 month which includes features such as technical support, social media integration, customer mobile application, automated marketing, reports and insights, and unlimited marketing campaigns among others. There is a one-time set up fee on top of the Go Ultimate Plan which covers onboarding fees which include platform installation, initial profile and program setup, and one hour of training.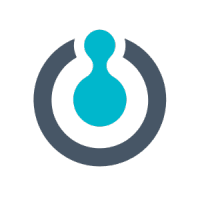 A different approach to referral programs for small businesses would be Influitive. Aside from just tracking and capturing referrals, this referral program for small businesses also provides the business with automated rewards and integrations with other tools for a more seamless referral program experience for existing and new customers. Their mission is to turn your customers into loyal advocates.
Integrations
Salesforce
Hubspot
API access
Pricing
Customer Advocacy Plan – starts at $1,499
Inclusions:
Activation and Advocacy
Personalization and Targeting
Loyalty and Rewards
Analytics and ROI Reporting
Pre-built Templates and Campaigns
Social Media Platform Integration (Facebook, LinkedIn, Twitter)
Digital Community Plan – request for pricing dependent on size of business
Inclusions:
Customer Advocacy Plan
Discussions
Moderation
Knowledge Base
Question and Answer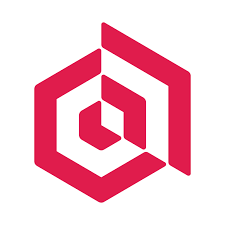 Founded in 2009 with headquarters located in San Francisco, CA, USA, Extole is a referral program for businesses that target customer advocacy, and it offers a wide array of programs and services custom-made for individuals, enterprises, and small- and medium-scale businesses.
Platform Availability
Cloud
Web-based
SaaS
Integrations
SaaS
API access
Salesforce
Adobe Marketing Cloud
Twilig Segment
Pricing
And because Extole offers a number of various platforms for their referral programs, Extole only offers customized pricing and quotation-based programs for their services. A demo may also be requested.

It is considered as a powerful promotion engine for businesses and is also regarded as a good referral program for small businesses. It allows businesses to create referral and marketing programs to manage coupon discounts, bundles, loyalty programs, and referral awards in just one platform. Its centralized platform allows small businesses to create promotions that are targeted to help improve the customer experience of your existing and new customers.
Platform Availability
Cloud
Integrations
MailChimp
PayPal
SAP
Salesforce
Pricing
Similar to Extole and because of the wide range of possible services and applications integrated into the rewards, loyalty, and referral programs it offers, Talon.One's pricing is customized. Pricing is also dependent in the volume of data you need to run your business's promotions. Free demo and free trial are available.

For businesses who utilize email marketing, SparkLoop is one of the best referral programs for small businesses that can be used to boost this type of marketing strategy. It becomes easy for the business to share their newsletters to existing customers for them to refer possible new ones into the business. This referral program for small businesses was made and built for newsletters. And with its advanced fraud protection, the business is assured that all customer data is safe and secure from within the platform and referral program.
Platform Availability
Cloud
Integrations
MailChimp
ActiveCampaign
MailerLite
Pico
Drip
Pricing
Free trial is available and monthly plans start at $99. Monthly plans are customizable with no hidden fees. $199 per month includes the following: all pro features, up to 25,000 subscribers, unlimited referrals, and concierge onboarding.

This referral program for small businesses was founded in 2019 in the United States. This referral program targets e-commerce companies to grow their brand loyalty and increase customer retention.
Platform Availability
Cloud
Integrations
Slack
Hubspot CRM
Facebook
Instagram
Shopify
ActiveCampaign
Twitter
Pricing
Monthly plans start at $49. 60-day money back guarantee.
Pro Plan: $249/month
Unlimited orders and customers
Inclusions:
7-day free trial
VIP Program
Referral Program
Customer Segments
Points Expiration
Rewards Page
Nudges
HTML and CSS Editor Access
Custom Banner Images and Icons
Language Translation
Inline Points and Balance
Analytics and Insights
Employee Access
Enterprise Plan: $599/month
Inclusions: Everything under the Pro Plan
Plus:
SMS, WhatsApp & FB Messenger
Multi-Store Point Syndication
Points Slider on Checkout
Audience Targeting & Display Logic
Referral UTM Blacklist
Bonus Point Campaigns
Custom Sender Domain
API Access
Dedicated Account Manager
Fully Managed Implementation
Referral Popup & Embed
Custom Solutions: Starts at $1,500/month
Ideally for brands requiring highly customized loyalty and referrals experience
Inclusions:
Ongoing Program Management
Custom Feature Development
Increased API Limits
Weekly Strategy Planning
Custom Feature Development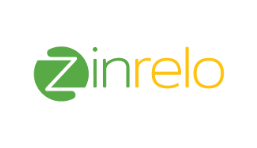 For online retailers and e-commerce businesses who want repeat customers, Zinrelo is a referral program for small businesses that enables them to launch a custom loyalty rewards program for their customers. Repeat sales, profitability, and revenue per customer is guaranteed.
Platform Availability
Cloud
Pricing
Zinrelo offers a pay-as-you-grow scheme in two tiers:
SMB – Growing Businesses
Inclusions:
Affordable Pricing Plans
Pre-configured Reward Activities
Referral Program
Gift Coupon Redemptions
Loyalty Reports
Email Engagement Workflows
Website Theming
Mobile Friendly
Enterprise – Large Scale Businesses
Inclusions:
Fully Customizable
Loyalty Tiers
Data Analysis Service
Advance Business Rules Engine
Advanced Reports
Mobile App Support
POS Support
Monthly Business Review
Program Onboarding Assistance
Early Access to Features

Everflow is a partner marketing platform that aims for a driving performance in the world of marketing and suited for media buyers, influencers, agencies, and affiliate managers. It tracks and consolidates performance reporting from your affiliates, influencers, media buyers, referrals, and even emails. This referral program for small businesses simplifies tasks with its pre-built integrations making your marketing strategies more efficient and effective.
Platform Availability
Cloud
Integrations
Intuit QuickBooks
DocuSign
Shopify
PayPal
MailChimp
API Access
Pricing
Everflow uses usage-based tiered pricing for their plans.
Free trial available.
Starter Plan – $750/month
Inclusions:
Tracking every channel: Affiliate, Influencer, and Media Buying
1 Free Domain with SSL Security
GDPR and CCPA Compliant
Automation, Anti-Fraud, and Fully Accessible APIs
Everflow Plus Custom – customized pricing based on clicks with access to all core features with onboarding training and support.

Referrizer offers an automated marketing system to help your small business get new customers, increase repeat purchases that generate sustainable and long-term results. With the integration of Google, it becomes your all-in-one platform for increased sales, boosted retention, and more a better Google reputation.
Platform Availability
Cloud
Integrations
WordPress
Intuit QuickBooks
Zapier
Franpos POS System
Pricing
Free Trial available.
Free Version
Inclusions:
Email Marketing Platform
Website Traffic Conversion
Leads and Customers Management
Partnering with Nearby Businesses
Premium Apps – starts at $49/month
Inclusion:
4x more customer referrals
More reviews
Increased customer engagement with smart line tracking number
2-Way Text Marketing
Increased Customer Retention
Boosted Online Presence
Ultimately, whichever referral program for small business that you choose, it should be effectively used to retain your existing customers and have new customers come in for them to have the same positive experience that your existing clients have with your company.
NEED FUNDING FOR YOUR BUSINESS? GET A FREE QUOTE TODAY AND GET FUNDED!
Share this article