Email marketing is still at the heart of many organizations, despite the development of numerous innovative and ground-breaking digital marketing tactics. Email marketing helps you to cultivate client loyalty and establish trust with your consumers. You can keep them up to date on promotions, new product releases, discounts, and special deals.
To sell your offerings, email marketing solutions are incredibly handy and cost-effective. They're particularly useful marketing tools for tiny enterprises that lack technological expertise. Every year, though, email's effectiveness as a marketing tool is called into doubt. Despite this, the stats demonstrate that it is more powerful than ever. Here's a collection of noteworthy email marketing data that demonstrate the importance of email marketing.
Email's Widespread Adoption

In 2019, there were 3.9 billion email subscribers worldwide (Statista, 2020). In 2023, this number is expected to rise to 4.3 billion active users (Statista, 2020).

Every day, billions of emails are being sent.

Every day in 2019, 293.6 billion emails are being sent and read (Statista, 2020). However, by 2022, this quantity is predicted to have risen to over 347.3 billion daily emails (Statista, 2020).

An email has a good return on investment.

You may anticipate a $42 return on investment for every $1 spent on email marketing (DMA, 2019).

Email is used to distribute content.

According to the most recent data, 87% of marketers utilize email marketing to distribute their product information (Content Marketing Institute, 2019).

Email Marketing Aids in Company Success.

As per the study, 81% of SMBs use email as their major client acquisition channel, and 80% use it for retaining customers (Emarsys, 2018).

The open rate of welcome emails is indeed high.

A welcome email's highest engagement rate is 82 percent (GetResponse, 2017).

When it comes to email, customization is a game-changer.

The open rate of emails with customized subject lines is 50 percent greater (Yes Lifecycle Marketing, 2019).

Emails from Abandoned Carts Have a Lot of Power.

When 3 abandoned cart emails are sent instead of one, 69 percent more purchases are generated (Omnisend, 2018).

Emails that are engaging are the way to go.

According to Martech Advisor's 2017 statistics, using multimedia in your email may raise click rates by 300%.

Customers are interested in hearing from you.

Consumers claimed they would want to get email newsletters from their preferred firms frequently, according to Statista (2017).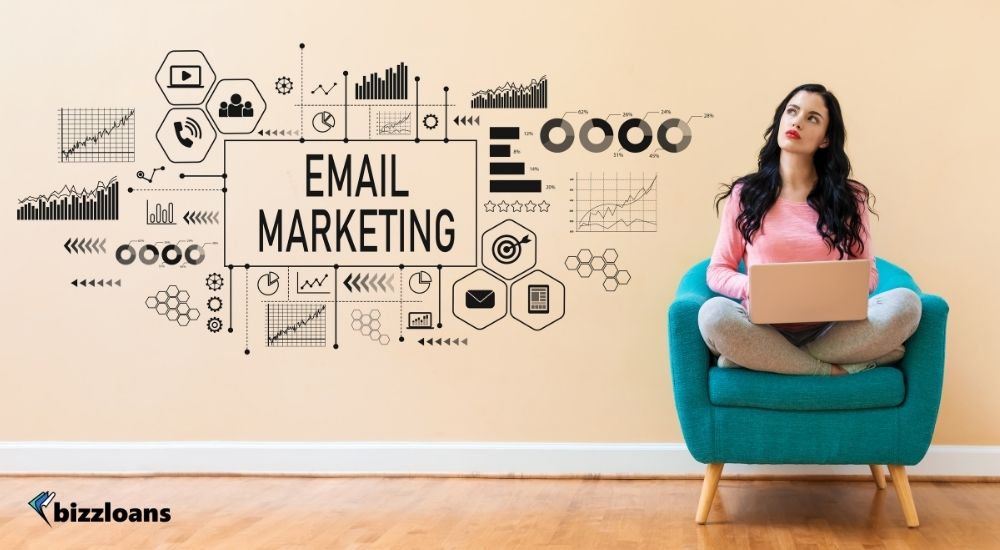 How Do You Pick the Best Email Marketing Service?
Companies are utilizing the potential of automation to increase the effectiveness of their email marketing tactics and to improve it by working smarter. If you want to get the most out of your marketing approach, you'll need a competent email marketing tool.
Now that you've decided that you need a powerful email marketing platform for your company, it's time to choose one. We've identified important features, benefits, cost, usability, and level of each tool so you can evaluate them side by side and discover the one that's right for you.

Campaigner is a full-featured email marketing system that offers low pricing (beginning at $19.95 for up to 1,000 contacts), a wide variety of advanced features, a large number of third-party connectors, and online chat support 24 hours a day, 7 days a week. It also sticks out because of a well-designed and straightforward UI with a large number of layouts, both of which make it particularly appealing to small and mid-sized businesses (SMBs).
Pricing:
$19.95 for 1,000 contacts
$40.95 for 5,000 contacts
$119.95 for up to 25,000 contacts
$449.95 for up to 100k contacts, with extra features and capabilities like Purchase Behavior and Automation Workflows.
Pros:
Customer service is available 24 hours a day, 7 days a week
UI that focuses on productivity
A large number of templates and choices are available.
Online materials and a comprehensive onboarding process
Cons:
For a free trial, a credit card is required.
There is no free version available.
It's not easy to switch from other solutions.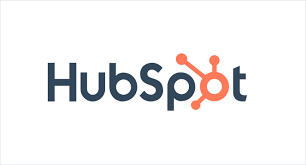 HubSpot can do a terrific job providing pre-made and configurable email templates that will help you get through the development and distribution process after you work them out if you concentrate on email marketing. HubSpot's sales and CRM features featured impressive contact management and social media integration. It also has its support desk platform and is readily connected with HubSpot CRM. Through HubSpot's integration with Google Lighthouse, you'll also have access to some useful SEO tools. Overall, HubSpot has developed the Marketing Hub into a very well-rounded solution that can compete with Salesforce.
Pricing:
Free – $0 includes email marketing, autoresponders, email broadcast, sequences, lead grabbers, landing pages, CRM, helpdesk, live chat
Basic – $10.79 per user per month includes email templates, web pop-ups, landing page builder, lead scoring, SMS marketing, 3rd party integrations, social suite, tag manager.
Growth – $35.99 per user per month includes marketing automation, push notifications, site messages, broadcast a/b testing, landing page A/B testing, custom domain, call records, service automation, products, proposals.
Pro – $57.59 per user per month includes marketing automation, role management, proposal analytics, web analytics, custom reporting, SSO, goals, uptime SLA, dedicated account manager, & phone support
Pros:
CRM connectivity is available.
A large number of social media management alternatives are available.
Marketing autom ation at its finest
Integrations with other HubSpot products are available.
Cons:
Expensive
The learning curve is steep.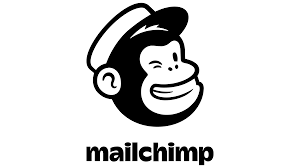 Mailchimp has long dominated the email marketing industry, and it hopes to keep that trend going by expanding into e-commerce, allowing merchants to develop online storefronts, and transforming the platform into an interactive marketing center.
Pricing:
In the free package, all of the multichannel solutions you'll need to expand your audience and create your brand. You'll gain access to 7 marketing channels, one-click automation, basic templates, a CRM, surveys, websites, and custom domains.
The Essentials Package is designed for frequent email users and starts at $9.99 per month. It can handle up to 50,000 contacts and A/B testing.
Custom-coded templates and automation are included in the Standard Package. It costs $14.99 monthly and can handle up to 100,000 contacts for enterprises.
The Premium plan is $299.99 monthly. Multimodal testing, bespoke domains, and extensive audience segmentation are all part of this strategy. It also includes direct phone assistance and handles more than 200,000 contacts.
Pros:
a complete marketing center
Flexible pricing and a usable free tier
Revenue-sharing alternatives are available through websites and e-commerce plans.
Turnkey e-commerce for businesses is now available.
Cons:
Experience with email templates is lacking.
The ability to track campaigns is restricted and complicated.

Salesforce Pardot, even though it isn't cheap, is the gold standard in martech automation and email marketing, owing to its straightforward design and extensive feature set, which includes several integration possibilities and AI-powered insights.
Pricing:
When invoiced yearly, the regular Growth Pardot subscription prices $1,250 per month for up to 10,000 contacts. Email marketing, lead scoring, prospect tracking, 50 landing pages, 50 forms, live chats, and regular Salesforce CRM connection are all included in this package.
When invoiced yearly, the Plus plan would cost $2,500 monthly for up to 10,000 contacts. Multivariate and A/B testing, Google AdWords integration, email analytics, application programming interface (API) access, and an integrated marketing calendar are all included in this middle-tier package.
When invoiced yearly, the Advanced plan costs $4,000 monthly for up to 10,000 contacts. This subscription provides access to Einstein AI technology as well as bespoke user roles and permissions, custom object integration, a dedicated IP address, predicted lead score, and behavior scoring.
Pros:
Automation and email marketing provides a fantastic set of features.
Branching automation with no limits
Onboarding new users with a white glove service
Integration with Salesforce products like Einstein is simple.
Cons:
For small businesses, it's too pricey.
There are no independent mobile applications available.
. Brevo formerly Sendinblue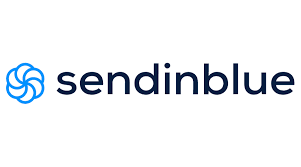 Sendinblue has progressed beyond email marketing to a more holistic marketing center with enhanced automated processes, enhanced template design, and a built-in CRM robust enough to meet the needs of most small firms.
Pricing:
Its free subscription allows you to send 300 emails a day and has an unlimited number of contacts.
The Lite package costs $25 monthly for 10,000 emails and can go up to $99 monthly for 100,000 emails.
A premium version, which offers all of the capabilities as well as limitless automation, costs $65 monthly for 20,000 emails and can go up to $599 monthly for 1,000,000 emails.
If your company needs to send more than 1,000,000 emails, you'll need to upgrade to an Enterprise plan with unique pricing.
Pros:
Transactional email and SMS functionalities abound.
Basic CRM features are included.
A diverse variety of automation and integration options are available.
Options for creating templates have been expanded.
Cons:
Setting up an account for the first time might be time-consuming.
The process of importing data might be complicated.
The production of advanced templates is a separate service with a fee.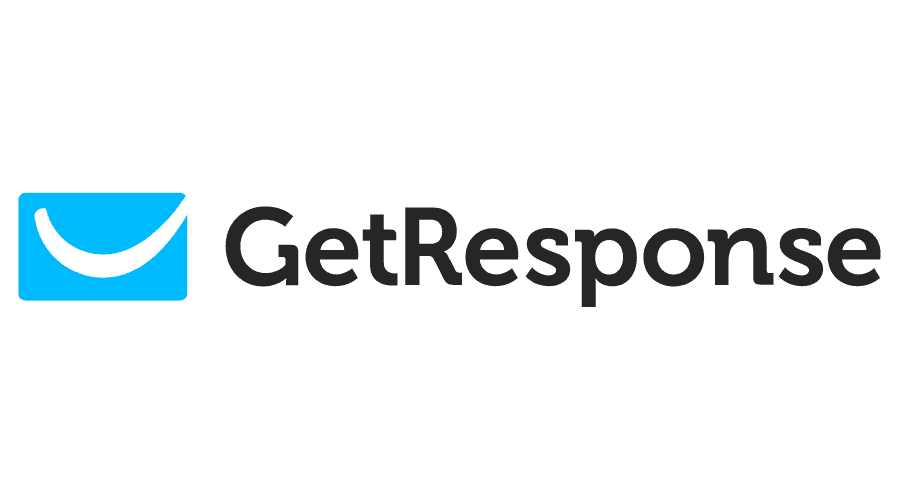 GetResponse is flexible, user-friendly, and now has a greater emphasis on e-commerce. It has a feature-rich UI and a lot of clever connectors to address most firms' omnichannel promotional demands.
Pricing:
The Basic plan, which costs $15 monthly allows you to contact up to 1,000 customers. This does not, however, include access to the new Autofunnel function, which is valuable enough to appeal to small companies.
The Plus plan costs $49 monthly with a maximum contact list of 1,000 people. This plan includes all of the features of the Base version, but added features are the Autofunnel tool, the automation builder, and basic webinars of up to 100 attendees.
The Max tier, for which a special quote is required to establish the cost. This includes a comprehensive range of integrations, transactional emails, a dedicated support representative, and much more.
Pros:
New functionality, such as SMS and email conversation, have been added.
Options for a powerful auto-responder
Features for simple email marketing
E-commerce integration has been improved.
Cons:
The data is unimpressive.
There are no customer service available 24 hours a day, 7 days a week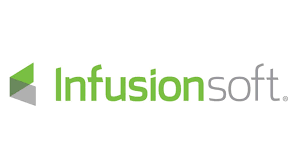 Infusionsoft by Keap is the launchpad and command hub for numerous email marketing and CRM operations, making it perfect for smaller companies where administrators wear several hats.
Pricing:
The price starts at $199 monthly for 500 contacts and one user with 50% off for the first 3 months on all plans. Your monthly charge will rise in tandem with the number of contacts you have. CRM, Unlimited emails, marketing automation, sales automation, and e-commerce are now included in all packages. This covers functions like instantly qualifying leads, setting reminders, sending automated emails, tracking marketing team activities, and seeing forecasts and results. Invoicing and payment processing are also included in the package.
Pros:
CRM and email marketing are combined in this program.
It's simple to put contacts.
Excellent coaching and assistance choices
Cons:
Pricey
The reporting process should be improved.
There are just a few template designs available.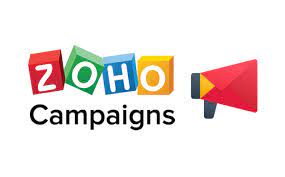 Zoho Campaigns has an extensive variety of connectors with Zoho's other SMB technology solutions, allowing you to customize your toolkit precisely as you want it. It also specializes in automation and tracking, albeit some may find the pricing a little high.
Pricing:
Email-based pricing

500 emails (250 Contacts) per month: $3.00/mo

1000 emails (500 Contacts) per month: $5.00/mo

Subscriber-based pricing.

500 subscribers: $4.50/mo

1000 subscribers: $9.00/mo

Email Credit-based pricing
Pros:
Campaign and marketing tools that are well-designed
Zoho CRM connection is simple and convenient.
Reports with remarkable features
Cons:
It takes some time to get everything set up.
For some SMBs, this might be an expensive option.
Email template designs are dated.

Even inexperienced email marketers can use Campaign Monitor's easy interface, which includes rich templates and strong statistics. In terms of direct online help, however, it lags behind the competitors.
Pricing:
Basic Plan is $9 per month with the following features:
Up to 2,500 emails can be sent.

Email-based customer service

All of the essential email marketing elements

The analytics suite Insights

To your mailing list, marketing automation
Unlimited Pan is $29 per month with the following features:
You may send unlimited emails to your mailing list.

Customer service through email is given top priority.

All of the essential email marketing elements

The analytics suite Insights

To your list, there is no limit to the amount of marketing automation you may use.

Previews of your inbox are unlimited.

Spam testing is available at no cost.
Premier Plan is $149 per month with the following features:
You may send unlimited emails to your mailing list.

Support via phone and email is exceptional.

All of the essential email marketing elements

The analytics suite Insights

To your list, there is no limit to the amount of marketing automation you may use.

Previews of your inbox are unlimited.

Spam testing is available at no cost.

Engagement parts that have already been created

Time-to-send optimization

Sections of the email builder are locked.
Pros:
Email layouts that are adaptable
WYSIWYG UI that is simple to utilize
Tool for simple automation
SMB analytics that works
Cons:
Importing contacts is tough when custom fields must be matched.
There is no SMS channel available.
There is no direct online help available via phone or chat.

Constant Contact is one of those brands that appear to be recognized by practically everyone in the eCommerce and online marketing industries. The firm has made a reputation for itself through promoting its goods broadly and remains to do so, particularly in the area of email marketing.
Pricing:
The Email pricing plan, which costs at least $20 a month based on the number of contacts.
The Email Plus pricing plan, which costs at least $45 a month based on the number of contacts.
Pros:
The user interface is simple and attractive.
A large number of third-party integrations are available.
A high rate of email delivery
Cons:
Templates don't provide you with a lot of options.
Once you have thousands of contacts, pricing will start to pile up.
There is no multi-channel automation available.
The Twilio SendGrid solution can help you increase transactional email delivery while also allowing you to simply grow to suit business demands. Twilio SendGrid can simply connect with any cloud-based email system thanks to its versatile Web and SMTP APIs. Your transactional email will be fully operational in minutes thanks to our robust cloud-based email infrastructure.
Pricing:
Marketing Campaigns Essentials costs $14.95 monthly and enables you to send up to 40,000 emails each month, which is a fantastic basic foundation for small businesses.
The Pro Plan, which costs $89.95 monthly and it can handle 100,000 emails monthly. It includes all of the features of Essentials plus dynamic templates with testing capabilities, up to 2,500 email verifications, a dedicated IP address, and subscription monitoring.
Twilio's Premier Plan is the Pro Plan, however, it involves extensive discussion with the company's business services professionals since its set of features is customized for each customer. Because this tier's price is also customized, you'll need to speak with a Twilio sales professional to have access to it.
Pros:
Designed for large-scale email distribution
Maintaining a positive public image
Solid email metrics for measuring campaign success
Cons:
Template and HTML editors that are rudimentary.
Only the Pro Plan includes a dedicated IP address and email validation.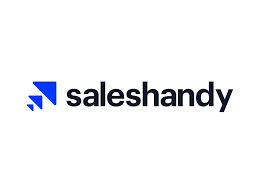 SalesHandy is a user-friendly email marketing software for sending tailored cold email marketing campaigns. SalesHandy allows your emails to be sent to your recipients' principal inbox, which is one of the most crucial aspects of a successful cold email.
Pricing:
Regular Plan: $9/user/month (billed yearly)
Plus Plan: $22/user/month (billed yearly)
Enterprise Plan: $49/user/month (billed yearly)
Pros:
Follow-up emails are automated for up to ten stages.
Emails can be scheduled indefinitely.
Allows you to keep track of your presentations and the statistics that go along with them.
Allows you to track an infinite number of emails.
Send up to ten steps of automatic follow-up emails.
A Dashboard that is insightful, unique, and easy to use.
In-depth information on the product and the vendor.
Cons:
For beginners, the user interface may be enhanced.
Only CSV files are accepted, which may impact the conversion.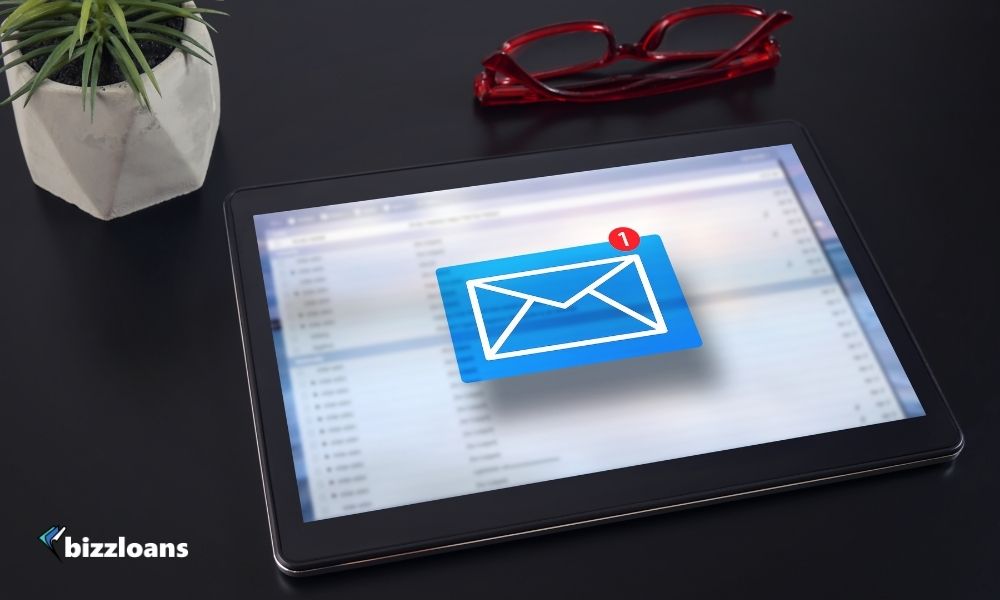 Choosing the perfect email marketing platform is crucial to successfully reaching your target market. Before investing in any program, a marketer must examine the various solutions and evaluate each to their demands wherever feasible.
Use the free versions to evaluate if the tools fit your productivity, and test as many as you can before committing to a paid subscription.
NEED FUNDING FOR YOUR BUSINESS? GET A FREE QUOTE TODAY AND GET FUNDED!
Share this article