Branding is the backbone of all businesses today, whether they be service-oriented or product-oriented, a big or a small company, be it digital or in an actual solid object, your success as a businessman all boils down to your company's branding. But what is brand strategy and what exactly does it have to do with your success? Branding in layman's terms is how you identify yourself with your customers and how your customers perceive your business. At times people would equate branding with one's logo.
In the marketing world, branding is exactly that, and more. Branding is a marketing strategy that makes sure that among the thousands of similar products and / or services that are around today's market. It ensures that it not only stands out but is remembered for the name, the offer, the experience, the features, the taste, or whatever distinct aspect of a product or a service is.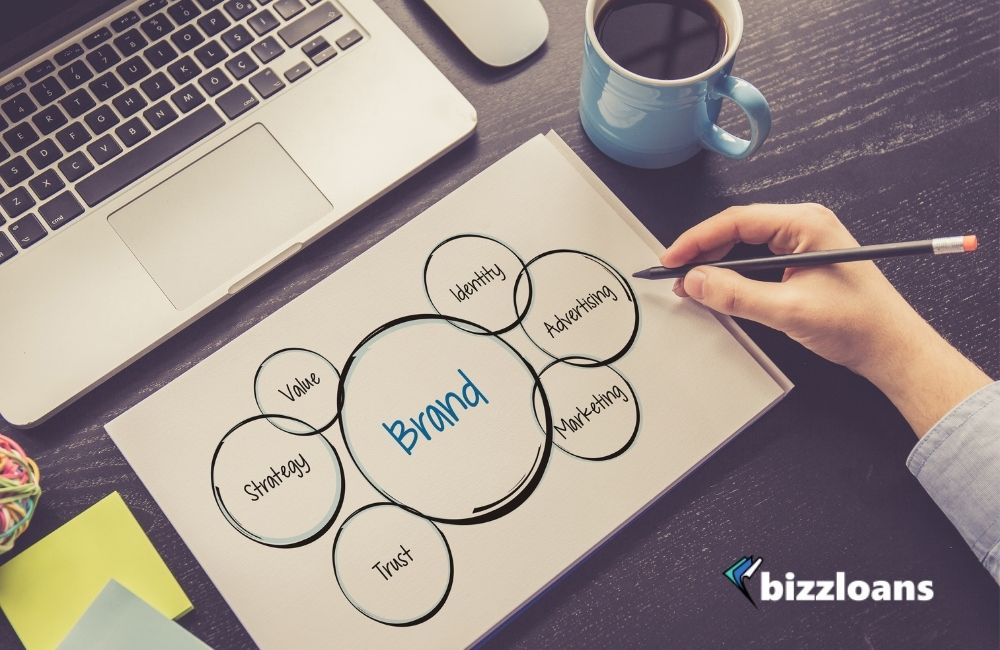 In today's highly competitive world, whatever business market or niche you're in, you have got to ensure that your product or service stands out from the rest of the crowd. Not only that, but you need to position yourself, your company or business, your brand, as an expert in your area. This is what makes a brand, a brand.
When faced with decisions that may affect your brand, always remember that your brand is what people talk and say about you whenever you are out of earshot, which means that there is ultimately just one goal: to only make them say mostly positive things about your brand.
Ultimately, the brand strategy that a business appies must encompass specific long-term goals. These goals should be achieved with the continuous change, evolve, and shift of a successful brand. A brand strategy that is well-defined and implemented in a business affects every single aspect of it. It also is directly in line and in connection to your consumers' emotions, needs, and market competitive environment.
Again, your brand is more than your product, website, service, logo, or even your name. Your brand is something more than a solid object, it is something that is intangible.
Before we dive headfirst into the various branding strategies that are available and used by a lot of businesses, it is important that you understand the direction of where your business or company is actually going, what it aims to achieve, and understand the process it takes to get there is long and tiring. A businessman needs to understand that there is no easy way out: successful brands do not simply happen overnight. With that in mind, what are some brand strategy examples that we should consider in building a brand?
1. BRAND POSITION
Consumers buy products based on what their perception of it is. Similarly, this works with services as well. Your brand position is where your brand aims to hold in the minds of your various consumers or customers.
Keep in mind that your brand would need to have a strong and impactful positioning statement wherein it is actually a part of your brand strategy. In doing this, you ensure that you control what your consumers and customers think about when it comes to your brand.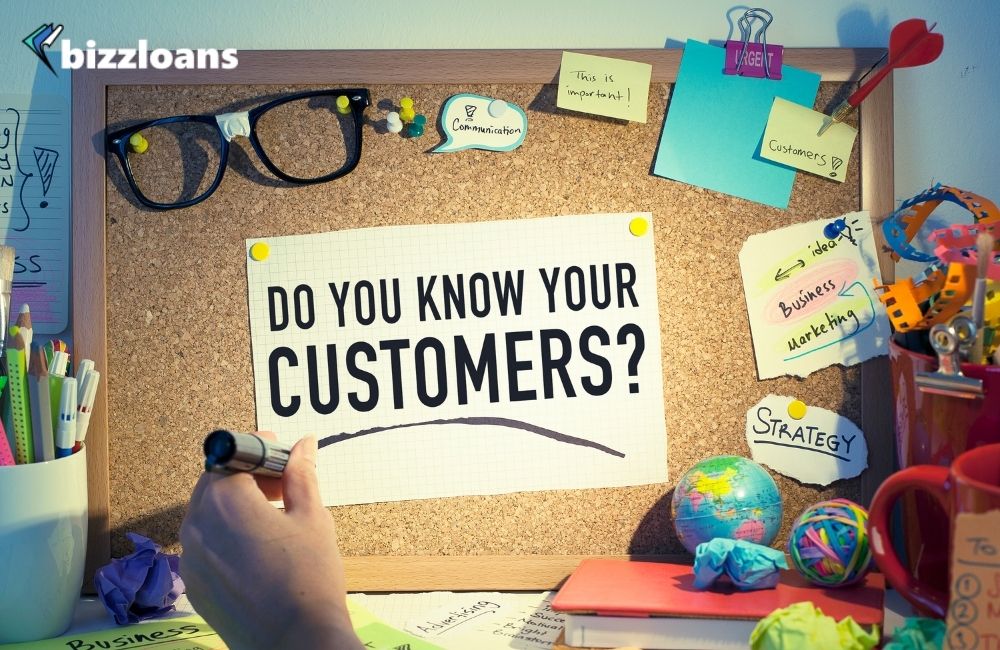 Some of the initial questions that you may need to ponder on and ask yourself are:
Who are your target consumers or customers?
What makes your own brand unique from all the other brands?
What problems does your brand tackle and help solve?
What emotions do you want your consumers or customers to associate and feel when it comes to your brand?
A well thought out positioning statement can highlight your brand's unique proposition and make it a lot more memorable and meaningful to your consumers or customers.
2. BRAND PROMISE
" Look out 'cause here I come. And I'm marching on to the beat I drum. I'm not scared to be seen. I make no apologies, this is me."
For those who recognized it almost immediately upon reading, these are lyrics from This is Me, one of the famous songs from the soundtrack of the musical film: The Greatest Showman. The way this was performed in the movies, if you can remember, is that it is unapologetic and has a clear and distinct message that says: "I am who I am, this is what and who I am and, this is what I stand for."
Your brand promise should be on the same lines and delivery as that. It should sound confident and sure about who and what it actually is. This brand promise is that clear and resonating message that calls out to your consumers or customers.
Remember that people buy products and avail of services when a brand is able to spark an emotional connection with them, this means that the brand promise that you need to put out there is something that must not only provide help and benefits to your consumers or customers but it must also inspire and motivate them to actually buy the products or avail of the service that you offer.
In the marketing world, a brand is similar to that of a promise made, but it is great brands who are able to pull away from the crowd and be able to ensure that it is a promise kept.
More often than not, our subconscious better controls our consumer behaviors, and believe it or not, about 90% of all of the decisions that we make, regarding not only our consumer behavior, are based on our current emotions. Be sure that your brand exploits and takes advantage of that.
The biggest example one can think of with a brand promise is today's current rave on Apple's iPhones. The question "Why do you need the iPhone X?" can surprisingly be answered by a lot of people. Those answers are from one's emotional state. This means that Apple, one of the biggest and most successful brands there is, was able to make an emotional connection with the people who are able to answer it.
Brands like: Starbucks, Nike, Amazon, IKEA, Apple, Samsung, and so many more are examples of successful brands that have been able to make their brand promise into something that their consumers and non-consumers alike, know by heart and mind. Safe to say, they are brands that were able to master this type of brand strategy example.
3. BRAND CONSISTENCY
Consistency is key. This is one of the many truths in the world. This applies to a lot of things in one's life, and it similarly applies to your brand. Successful companies and businesses both local, and international ones have built their brands using and with consistent delivery of their brand promise. This is how a company or a business builds their brand loyal consumers or customers.
Remember that it is never enough to only state and announce to the world what your brand is and what it stands for, there must be an equal or a lot more action on that prmise consistently in order for one's brand to endure in today's competitive business markets.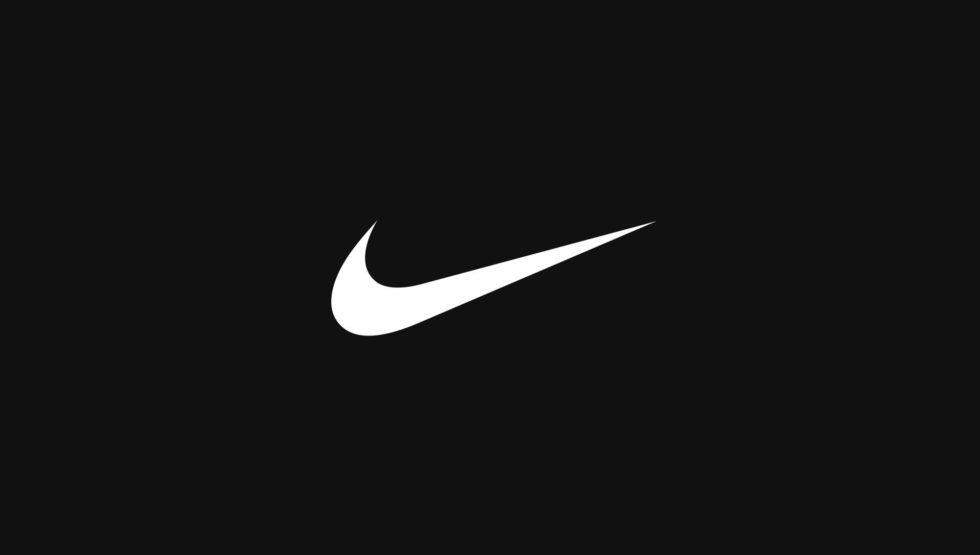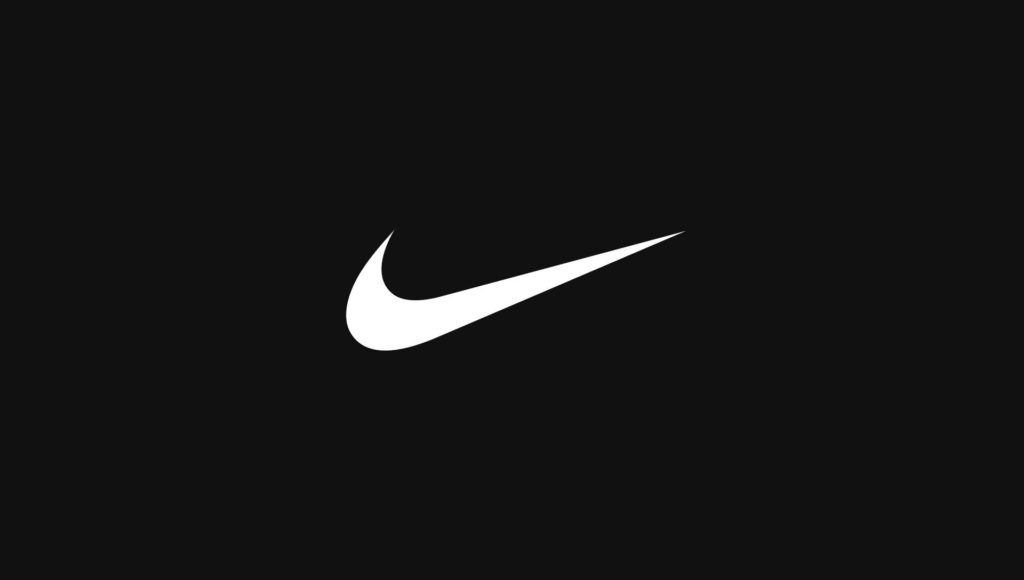 One of the biggest examples that we can give is Nike. Nike is considered as one of the top and leading sports brands in the whole world. When someone, consumers or non-consumers of their brand alike, sees their signature swoosh, there is an automatic switch in them that makes them think of Nike's company. This is because Nike has always been consistent, not only with their products, logo, and marketing, but also their brand promise.
Consumer brand loyalty is built on consistency of delivery of the brand's promise. Remember that if your brand has a feeling of familiarity to people and they are able to connect with it, then you're on the right path because this means that you're doing something right.
4. BRAND EMOTION
And yes you read that right. Your brand should have emotions that your consumers or customers feel whenever they hear, see , or think about your brand. Like what was said earlier, it is best to exploit consumers' emotions on your brand, and when you set a target set of emotions for your brand, chances are you will be able to hit all of your target set of emotions with different consumers or customers.
When a brand provides its consumers or customers with opportunities to feel like they are part of something, when the time comes and they are faced with the decision between choosing one brand from the other, they will most likely pick the brand that they feel the most emotion in.
But why is this something that needs to be considered when building your brand? Humans are emotional beings, they have in them an innate desire to not only be or feel included but also to build and harbor relationships. There is a need to feel that people belong, and as research suggests, those affectionate and caring bonds that people make from relationships is a major part in the behavior of humans.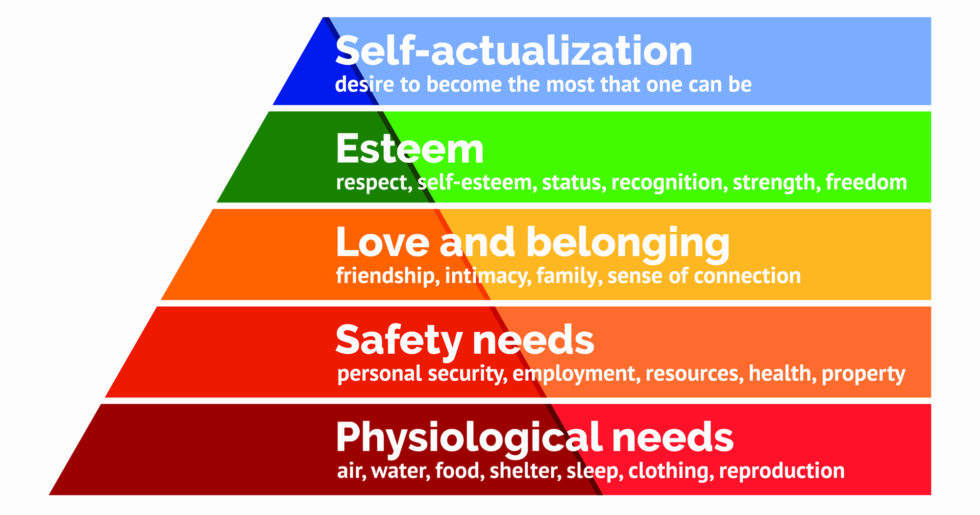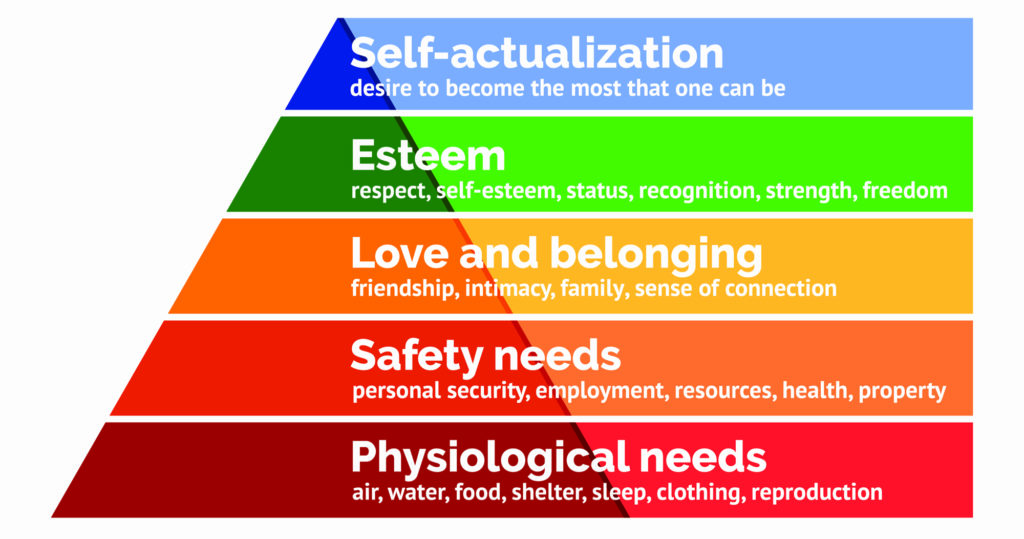 Remember that in Maslow's hierarchy of needs, affection, love, and belonging falls into the middle of the triangle. In a business perspective, one's brand always needs to have that deep connection with their consumers or customers on an emotional level.
5. BRAND FLEXIBILITY
The only constant thing in this world is change, and believe it or not, those changes can come within minutes or even seconds. Flexibility is needed in order to stay relevant today, as even world markets are faced with today's fast and constant changes.
This begs the question: "But if I am supposed to remain consistent with my brand, how am I to also include being flexible?"
That is a good question. The consistency promised here is the standards that you, yourself or as a company, must retain in your brand. The flexibility that we are talking about here is how you, your company, or business, are able to adjust and make decisions on actions which will build enough interest and be able to distinguish your approach from your existing competitors.
The best branding strategy often requires a certain level of consistency within it, but has an equal amount of variation in order for things to stay fresh and relevant.
In today's world, there are a lot of old brands who are able to stay strong amidst today's time where everything is fast paced and automatic. This means that they have both consistency and flexibility enough to stay fresh, hip, and are able to provide something new for this current generation. If your old tactics aren't working anymore, and trust us, one day it won't, don't be afraid of change. This is something that every brand must go through in order to stay alive and relevant.
6. BRAND INVOLVEMENT (INTERNAL)
Remember that consistency is key in order to build brand recognition and loyalty. While it is best to focus on your consumers and customers, remember that it is equally important for our employees to feel the same, and additionally, be well versed in how they carry themselves in front of your consumers or customers. They must also be able to know how to communicate with them, as they are initially your brand representatives out on the frontlines.
This also extends to your employees who are in your customer service department, be it personal or digital, they must know what to convey. If your brand is happy, bubbly, and playful in your marketing engagements online, this must carry over to when a customer calls your customer service hotlines.
This brand strategy example is important because a good brand not only connects with their consumers or customers, but they also form a connection with their employees, and that connection will only help improve and imbue in the minds of the employees how to carry and act as the brand's front line that usually is seen by most customers.
7. BRAND LOYALTY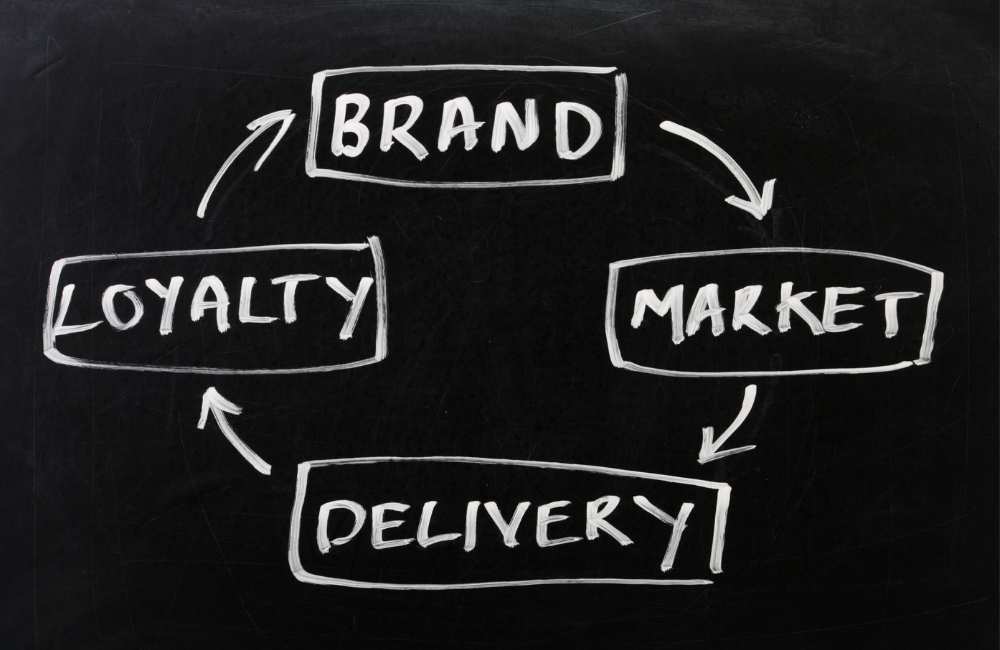 There are already people that love your brand, your business, your company, you. Don't just sit there doing nothing, because chances are, competitors can swoop in and take them in the blink of an eye. Reward them for the love that you receive from them as a brand.
Remember that word of mouth is one of the most effective marketing and branding strategies there is. It not only makes its way to one strategy list, but it is actually included in both! These brand loyal customers have gone out of their way in order to tell their friends and family about you and write about your products and services, on Social Media or on print. In a way, they also serve as your brand ambassadors.
Be able to cultivate that brand loyalty that your brand loyal consumers give. If you are able to cultivate them from the get go, this will only yield a lot more returning consumers or customers to you, and this means more profit and revenue for your company.
Remember that it doesn't take much. A thank you can make you go a long way, but at times, it's better to go out of your way this time and thank them properly. Write a personalized letter, offer a discount, include them in a brand loyalty only meet, send over a gift basket with your products, these efforts will not go to waste, because you already know just how much your brand and them are connected.
Loyalty is and should be a critical aspect of a branding strategy because at the end of the day, a positive relationship with your brand loyal customers and you can ultimately set the tone for all of the other potential consumers or customers and what they can expect if they choose you.
8. BRAND AWARENESS
You are not the only brand out there in your market. And while your goal is to outplay, out strategize and outbrand your competition, there must always be an aspect of brand awareness in you and your company. After all, you are in the same market, with ultimately the same goal of going after the same customers, so be prepared to watch what they do.
Watch what is successful and what isn't, and from there tailor your potential brand position and flexibility to accommodate what is already a freely given set of data that your company can use for the better. Take your competitions and consider them as challenges that can help you grow and perfect your own branding strategy and be able to create a loe more value for your overall brand.
But remember that don't take things and blow them out of proportion, the main goal here is that you are in-tune with your competitors but never ever let your competitors dictate and control your every move. You are in this business because your company, product, and brand is unique. If you let every move your competitors make affect your own decisions, you immediately lose your edge.
Remember all of this when you're making your brand strategy and we assure you that you are already on your way into your first steps into becoming a successful brand of your own. And don't fret, again, remember that no successful brand was made overnight. Take your own time and make your own decisions and in the end, you will know when to turn up the notch for the betterment of your brand and business.
NEED FUNDING FOR YOUR BUSINESS? GET A FREE QUOTE TODAY AND GET FUNDED!
CLICK HERE TO GET A FREE QUOTE
Share this article