Marketing strategies are essential in growing a business, be it for a small one and even more so for big businesses. Marketing strategies have improved over the years after keeping up with the changing times of technology. SMS marketing has been used by marketing strategists for quite some time now since the advent of mobile phones in the late 1990's. There has been a preconceived notion that SMS marketing requires a hefty amount in investment in technology and applications. It was also said that SMS marketing does not allow targeted communication and lacks the needed market analysis on the return on investment of a business owner.
On the contrary, it has been found to be one of the most effective marketing tools that are now available for businesses and at a cost that is so much lower, too, compared to other marketing collaterals and plans. Targeted communication is very much possible and analysis of the return of investment can be done.
Since businesses nowadays must keep up with the changing times, especially after the pandemic brought about drastic changes the way business is being done nowadays. Business owners have found SMS marketing to be one of the most accessible ways to reach their target markets and offer their business's products and services to a wider array of people.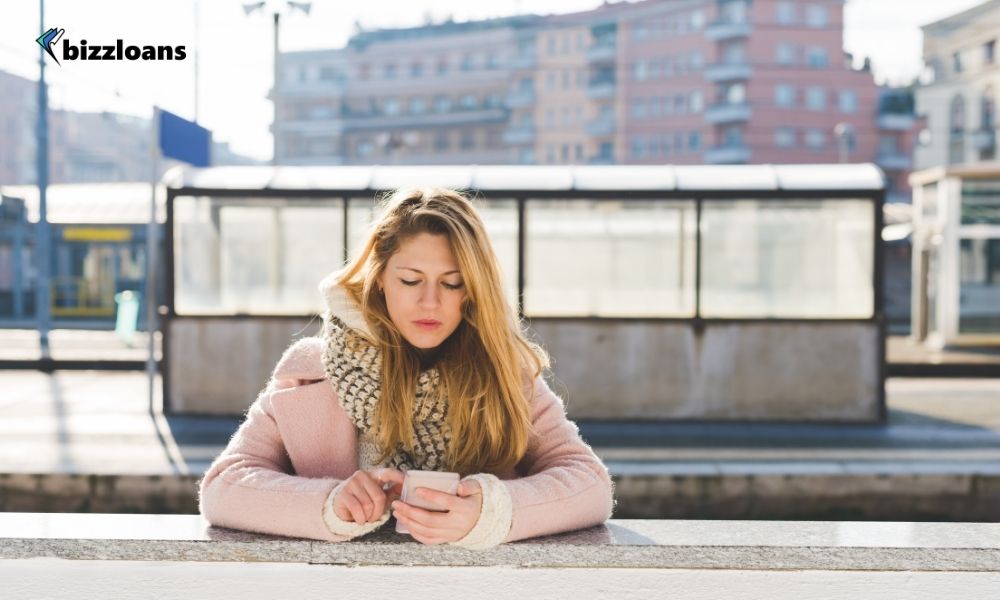 Especially for small businesses and when correctly and efficiently used, SMS marketing, mixed with other traditional marketing strategies, has been found to be cost effective and has been seen to be more personalized in terms of reaching their target markets. People carry their mobile phones anywhere and everywhere they go. And within a few seconds of sending out an SMS, these messages can be read almost right away. Because SMS marketing is a direct and immediate channel, market analysis has shown that mobile texts sent have the fastest read rate of 90% within fifteen minutes of delivery and a final open rate of 97%. Meaning, only three out of ten people do not read their text messages right away when they see it came from a company offering their products or services.
HOW SMS MARKETING INTEGRATES WITH OTHER MARKETING CHANNELS
With the use of social media platforms available in the market, SMS marketing can be integrated using artificial intelligence technology and the enhanced and improved features of customer relationship management software available for business owners. It is easier now to let your customers know of your promotions and introduce new products or services without having to send them mailers or flyers. And because people have such a big reliance on social media platforms, receiving SMS marketing information about your business is within reach and will cost the business so much less in terms of investment.
Businesses used to send surveys via phone calls, letters, and nowadays, email. Phone calls are relatively costly because of your provider's call charges and it takes quite some time for surveys to be done over the phone and this is not welcomed by most people due to the time needed to speak over the phone. Letters had to be mailed and will also cost significantly against your postage and marketing expenses. Emails, on the other hand, may just be sent to the recipients' junk folders, causing it to be unread by your customers. Studies have shown that surveys done with SMS marketing are responded to at a rate of 31% within five minutes of receiving it. This means that you get the results you want over a short period of time so the business can go ahead and strategize their operations based on the results of the survey sent for a particular aspect of the product, service, or business brand.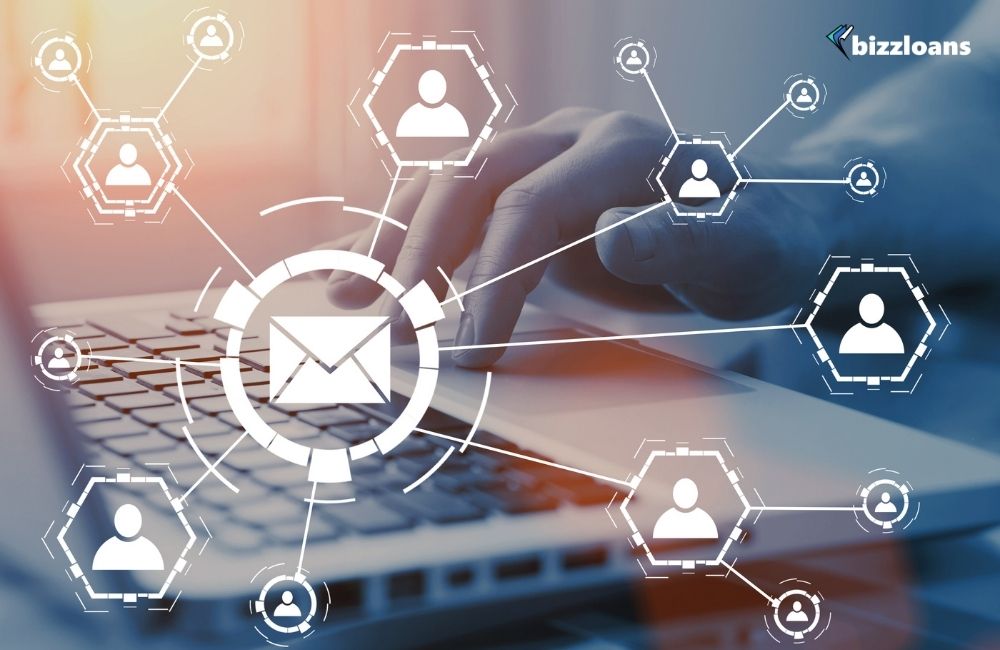 While SMS marketing can be effective in reaching out to your customers about developments relating to your brand and other news about your business, some information could be carried out through email where you can create longer and more creative messages that cannot really be sent through SMS. Your business's SMS marketing strategy should be catchy, short, and relevant. More businesses are using SMS marketing to send vouchers and discount coupons that may be presented upon availing of the product or service. This is the kind of engagement that a business would need in order to increase sales and expand their customer base.
HOW WILL SMS GROW YOUR SMALL BUSINESS?
SMS marketing has also proven to be effective in building brand loyalty. Since SMS sent to customers may be personalized, this gives your customers a feeling of importance in the growth of your business. Your business can offer services or products that are tailored fit to the needs and wants of your customers. Sure, you can send out all the content you want through SMS, but this would seem irrelevant and ineffective if you are trying to build your brand to your target market without looking at their demographics.
What is good about SMS marketing is that business owners can personalize these messages and send them out to their specific customers with specific needs and wants. Knowing who your customers are is important in building brand loyalty. SMS marketing may be used to appreciate a customer's loyalty by sending them specific vouchers or discounts on their birthdays or special occasions. This helps build brand loyalty by ensuring that the business has programs catered to their customers and the customers would, in return, feel that their patronage is important and valued by the business. Customers love being treated as very important people, so receiving specialized or targeted messages make them more loyal to your brand and patronize you for as long as they can. These types of customers would definitely share their positive experiences with friends and family that could in turn be your potential loyal customers in the not-so-distant future.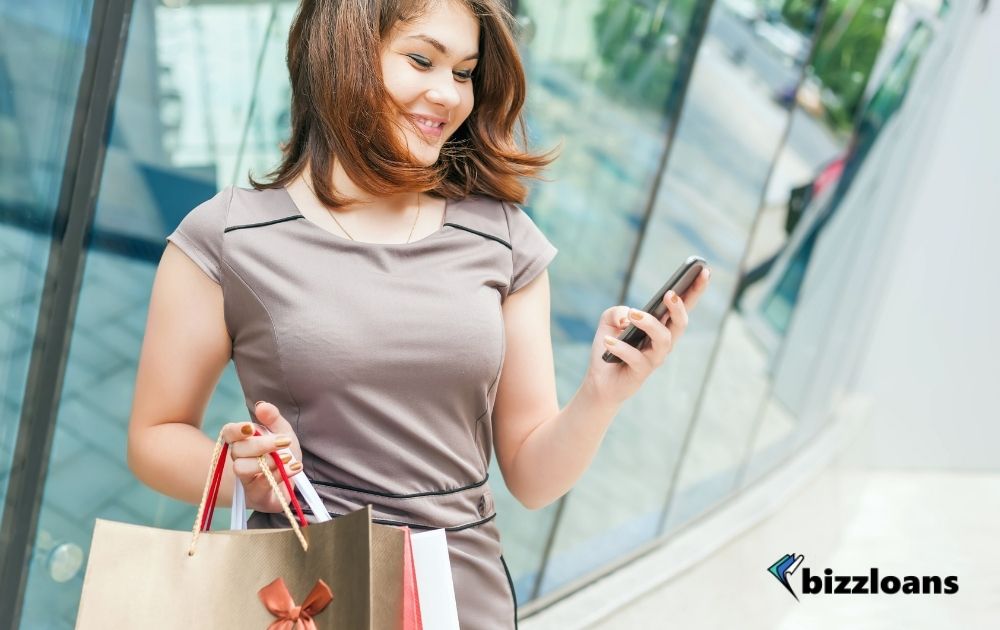 SMS marketing increases customer awareness about your business. Especially for the new ones, this helps in the brand or business exposure to help gain new customers at a much lower cost. SMS marketing for new businesses should always be targeted and focused to increase customer base and to help make your business known to potential clients. As SMS marketing is used together with the automated features of social media platforms available, this helps increase exposure by word of mouth, and access to your products or services are within reach. Businesses should make use of the fact that people are always on their phones and SMS is one of the easiest ways by which potential customers inquire about your products or services. Customers also keep tabs about the latest in your business offerings through SMS news blasts and updates you send. They are likely and inclined to forward your messages to friends and family whom they feel could also benefit from your offerings at the cost of just one text message sent. This is a sure-fire way of increasing sales especially during peak seasons within the year.
The returns and results of SMS marketing are easier tracked and monitored via the click-through rate method. Google Analytics is a very helpful tool, especially for small businesses, that may be used to track this. Often, a business SMS sent will contain a certain code or link to the website or marketing campaign so the business can easily track the data from those who used the SMS sent to them to avail of products or services of the business. Aside from the ease of tracking and monitoring website and sales activities from the text messages sent, the targeted results may easily be reviewed, and the data analytics from the activities may be used to further improve the service rendered by the business via SMS marketing.
TIPS FOR SUCCESSFUL SMS MARKETING
Marketing campaigns are time-based, so it is very important to send out text messages that are timely and relevant to the campaign of the business. SMS is immediate so it is vital for your business to be able to send those messages in a timely manner to ensure the success of your campaign. For example, you have a tea shop, and you will be sending out your promotional messages with discounts and vouchers at three in the afternoon. This can be a good time because people would be having tea at this time of the day, and they can readily avail of the discount or voucher offered in the SMS received.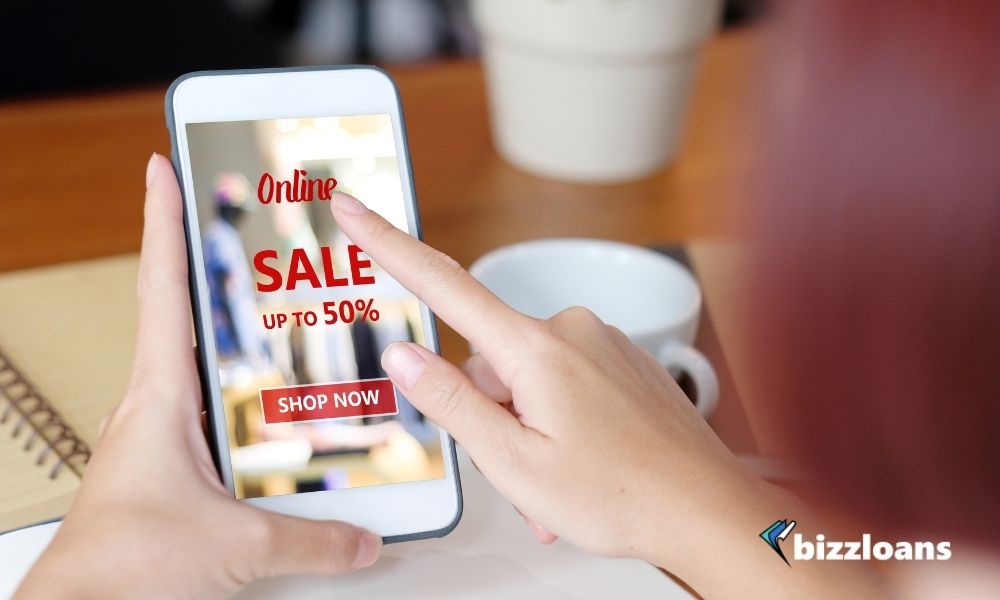 Another example may be that of an upcoming pay day or holiday weekend sales where for sure there would be a lot of customers who would like to avail of the special discount vouchers and promotions being offered by the shop. Current and potential customers would save those messages to be presented during the sale period. Since customers would likely be able to open their text messages within five seconds of receiving them, you are assured that these will be noted and kept and come the day of the sale, you will see these customers present their vouchers received via SMS.
With SMS marketing, the business should be able to keep the sent messages short and sweet. In twenty words or even less, send a message that your customers will be able to know everything at the onset and upfront because customers do not want to read through a wall of text in the first place. Be creative. Send text messages that are informative and catchy so as to pique the interest of your customers and increase customer engagement.
While it is great practice to send a short but relevant text message to your customers, it will be futile effort for them to receive those without knowing what to do with it. Your text messages should have calls to action like a link to a website or your campaign page to receive and use vouchers or promotional codes that they can use to avail of your products or services. Always make sure that your text messages will contain calls to action so as not to put into waste the goal of your current SMS marketing campaign.
WHY CHOOSE SMS MARKETING?
Mobile marketing platforms have soared through its activities to an all-time high this year. Even though there are impediments such as ad-blocking and anti-spam services that are used by choice of a number of mobile users, it still does not change the fact that mobile and SMS marketing has improved over time that it has helped cut down on the cost of marketing, while these SMS marketing campaigns are able to reach more customers than ever before.
SMS marketing is a direct marketing method, and its effectiveness is dependent on how direct it can be towards its target clientele. Comparing it to email marketing, studies have shown that one in every five marketing emails sent from commercial or business addresses end up in the customer's junk or spam folder due to anti-spamming software integrated in email applications. SMS reaches its target recipients faster and these messages get opened almost right away. Messaging applications such as WhatsApp or Facebook's Messenger almost have the same results when it comes to delivery. However, not everyone has these applications installed on their mobile phones and there are even countries that restrict the use of these messaging applications. SMS is more accessible and reliable, making it a more effective form of direct marketing when properly used.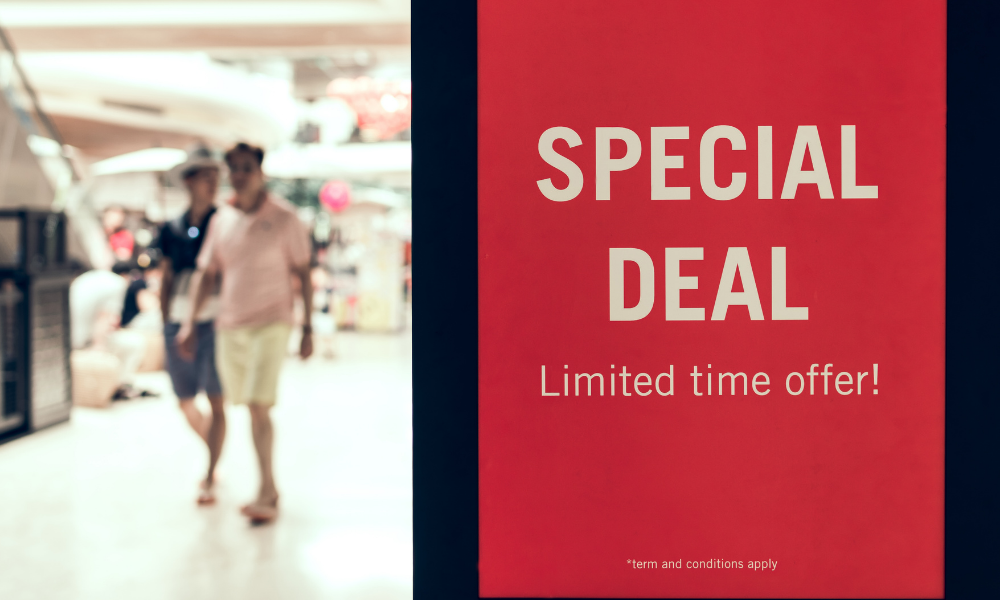 Despite the growing rate and popularity of SMS marketing being used by businesses as part of their marketing strategy plans, SMS marketing remains to be the most underutilized form of digital marketing platforms available. Small businesses still rely on traditional marketing plans and are being slow to diversify into the digital marketing platforms available to them because of some fears about not being able to fully reach the target goals of their marketing plans. Some have doubts about the effectiveness of this type of marketing strategy. Some are worried about the costs. In the end, there is a need to diversify and find ways to minimize cost while taking into consideration current trends and platforms that have been found to be truly helpful in promoting one's business and its brands. There is always the risk of changing platforms and strategies but with the right planning, goal setting, and mindset, these changes can bring about better yields for the business in terms of branding and put more value into the business operations.
Currently, when everything is now going digital and there have been imposed limits on the proximity to people because of the still ongoing pandemic in the world, businesses would have to find a way to maximize all available online resources that could benefit the operations of their business. All businesses nowadays aim to stay afloat and thrive despite the challenging times. Businesses see the need to cut costs in a lot of the aspects of the business, but this should mean having to also cut on the possible ways and means to promote the business. We all know that going online is now the way to go. A business's online presence now transcends and translates into physical success in the long run when the business is properly marketed and when the business uses all the available tools necessary to obtain the same result as when a traditional marketing plan is in place. Business owners may hesitate to go this route but with the proper mindset, learning, and education about all these digital platforms available for businesses, the long-term benefits would outweigh the other considerations and concerns in the implementation of such kinds of marketing plans within the business. In the end, the shift from or the mix with traditional and digital marketing strategies would end up more cost-beneficial to the company. In return and when properly used, the business will be able to: (1) cope with the changing times, (2) continue to thrive despite adversities and challenges brought about by the pandemic, (3) be able to achieve its sales goals and targets on time, (4) diversify the way of doing business through maximizing online efforts to reach out to more people, (5) introduce the brand of your business and have people remember it, and (6) have a loyal customer database that is constantly growing in numbers every single day. Ultimately, the goal of SMS marketing should be to have it integrated as a basic component of your business's strategic marketing plans and for your marketing team to ensure the timely delivery of information to your current and prospective customers will translate to increased sales numbers for the business.
With all these being said about how SMS marketing can work for your business, we now know that SMS marketing can go a long way and would be beneficial to the business in the long run. There are premium SMS marketing software providers who can also help set this service up for your business to make things more automated and easier for the business to use. Despite SMS marketing having to face issues with regard to the use of ad-blocking software by communications providers, it still cannot hide the fact that SMS marketing is already making its mark in the world of marketing and is now being considered to be one of the most effective and low-cost marketing strategies a business could ever have.
NEED FUNDING FOR YOUR BUSINESS? GET A FREE QUOTE TODAY AND GET FUNDED!
Share this article