Unknown to many, there are simple strategies you can use to boost your success in business. No need to search for the secret sauce or risk more expenses just to make it big. Taking a good look and being honest where your business stands will give you the right perspective to change things around. Check out the following steps to propel your business to greatness.
1. Take a step back and see everything in a wider perspective
Everything starts with a vision in mind. If you can see your business becoming successful, you'll get illuminated on what it takes to achieve it. You'll find ways on what it takes to get from A to B. Think about your goals and the possible scenarios on accomplishing them.
Be specific on what it is you want to achieve. Associate your goal with an image, and you can also make a vision board about it. Visualise your goals daily so that you can automatically implement actions that turn it into reality.
You also have to commit to your plan of action. Dreaming or visualising success is one thing, while putting them to real action is another. The best way to accomplish your tasks is to schedule them and be always reminded of it so you won't forget to make consistent progress.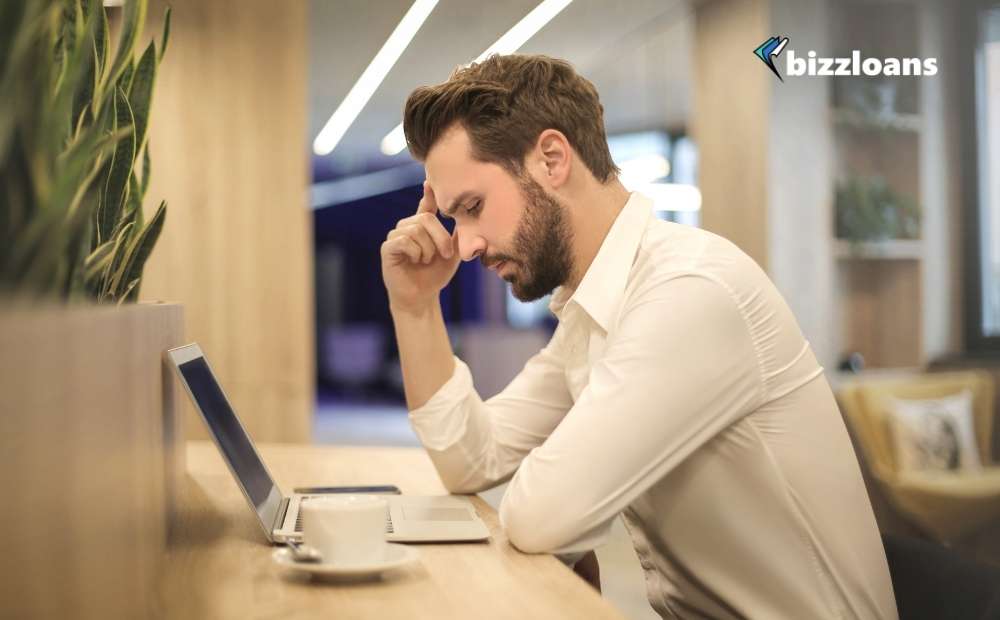 2. Know your customers from the inside out
You'll get more clarity as to how you should deliver your products and services when you know where your customers are coming from. Always seek to understand your customers through market research, analytics, or surveys. It's also important that you ask your customers regularly on what works and what doesn't for them. Once you get the pulse on market and consumer trends, you can influence and drive sales better than before.
Make it part of your business culture to continually ask customers how you can provide better products and services. You'll find a wealth of data you've never thought of before through your customers' feedback.
3. Achieve optimal balance for your business
You have to determine on what conditions will your business run optimally. If you push for maximum performance, you'll easily burn out and leave the game. Grow your business in such a way that you can easily manage and finance your growth. It's better for you and your team to work efficiently at an optimum period of time, rather than pushing through long hours which will fatigue everyone.
The best way is to train your team first before pushing for growth. Once you have a well-trained team, efficiency and productivity will come after.
4. Let this be the best business you can do
You may have plans to sell your business or start-up in the future, but it's best to own your brand as if you'll have it forever. Many businesses start as a form of passion for a product or service. When you focus your energy on scaling your business, it will become a highly valuable asset to society.
So how do you know if a particular business should be worth investing on? Focus on markets that are either stable or growing in scale. Reach out to other localities as well to widen your target market. Give more value to your customers than what your competition is doing. You can also focus on security rather than growth if you're just starting out.
Have patience in growing your company. Give meaning to what your doing in business, and the money will follow. If you stick to what you're good at, you can jump to other niches once you've reached your peak level.
5. Continually engage your market
Successful brands have established great relationships with their customers. Find ways to build customer relationships first before doing the hard sell. When you build authentic engagement with your target market, sales will inevitably come in. Customers want to buy things from brands they particularly know and trust.
There are many ways which you can stay in touch with potential customers. Maximise your engagement through social networks, online forums and groups, events, and community activities. Extend the reach of your content marketing to other websites or platforms. The key here is to provide value, which will bring in more attention and sales to your brand.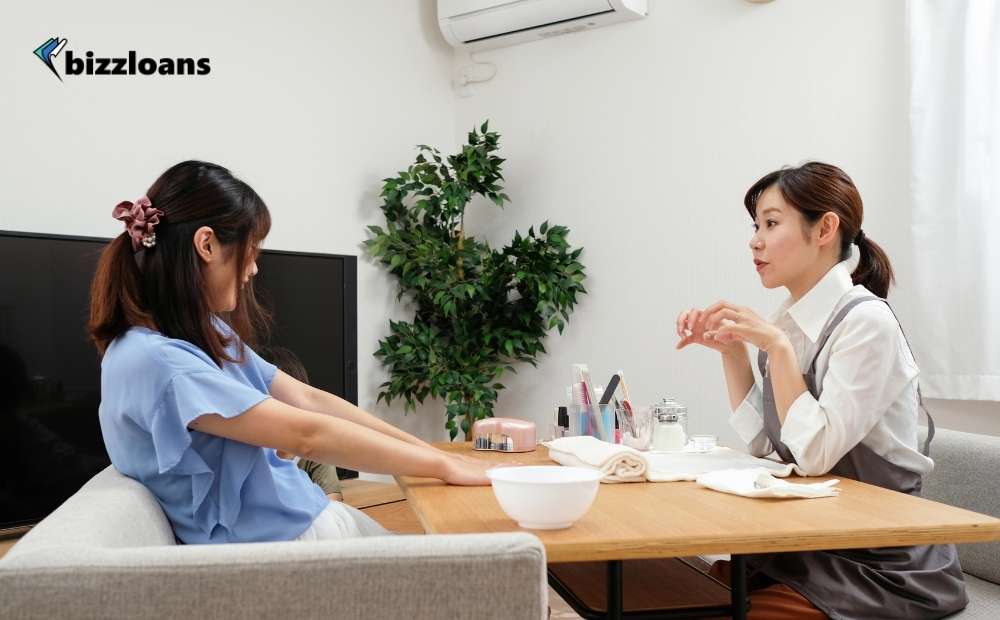 6. Remain competitive in your industry
Learn what your competition is doing and give it your best to do more of what they can't do. Offer your products or services at competitive prices. Learn how they market their offerings and strive to allocate a part of your efforts on those. If you see how some of your competitor's customers complain about their product, provide alternatives for them. Fine-tune your product in such a way that you can minimise errors, and thus become the best in your niche.
Grow Your Business with the Right Financing
It's difficult to scale up your business if you don't have enough financing. We at Bizzloans have helped thousands of entrepreneurs solve financial concerns and grow their business to success. We match you with the right lender and financial solution to cater to your business needs. You can get funding within 24 hours starting with a free quote below.
No Security Necessary
The main thing that makes unsecured loans more attractive than secured loans is the fact that they're no security. It might be an obvious thing to highlight but it clearly matters. You won't be weighed down by the pressure and worry associated with having collateral hanging over you and potentially being lost to the lender if you fail to make repayments. If you don't want to take the risk of losing your collateral, you just need to opt for an unsecured loan instead. It'll allow you to avoid any risks associated with secured loans.
Build Up Your Future Credit Score
By taking out a loan and then paying it off on time, you will help to build or repair your credit score. Many companies are dealing with poor credit, but by taking out an unsecured loan with a lender that is happy to lend to companies with poor credit, you can start to turn the situation around. Meeting regular repayment deadlines shows the world that you are able to stay on top of your financial obligations and pay off the money you owe, and that will only help your business going forward.
Why Your Business Might Want to Take Out an Unsecured Loan
There are lots of reasons why your business might take out a loan, as well as reasons not to. You shouldn't take out a loan to cover running costs, but if you want to do other things, such as the things we're going to discuss below, an unsecured business loan can be ideal.
Grow and Expand
Most entrepreneurs have big plans for their businesses. They want to ensure that their business is one that's got a bright future. So if the time has come for you to grow and expand your business, you should think about whether taking out an unsecured business loan might help you to do that. It could be exactly what you need to get your business moving in the right kind of direction. It takes money and investment to grow your business and a loan might just be the ideal solution.
Take on More Clients and Customers
If your business doesn't currently have the resources to deal with more customers and clients, it could be time to scale things up. However, that's something that costs money, whether you like or not. Taking out an unsecured business loan could help improve the resources your business has available. It could mean hiring more people so that you have the human resources needed to take on more clients and make more customers happy. The loan will cover the costs associated with doing that and it'll pay for itself if you're able to improve your profits as a result.
Fund a New Marketing Campaign
Maybe it's the case that attracting new customers to your business is where your problems lie. It's not always easy to get your voice heard and make people aware of why they should be taking notice of your business. An unsecured loan could be used to fund a new marketing campaign that gets your message out there and makes more people interested in your business and what it's offering. So if you have an idea for a marketing campaign that you think might work but you don't have the financing for it, consider a loan.
Improve with Fewer Risks
The chance to improve your business in the many ways mentioned above offers you a real opportunity that you might want to grasp. Secured loans can offer the same access to financing but come with more risks to your business. With an unsecured loan, you can reap all the rewards that come with having the cash to invest in your business without having to worry about the risks adversely affecting the business in the future. The chance to improve with fewer risks attached to that chance should not be ignored or dismissed.
The Requirements for Getting an Unsecured Business Loan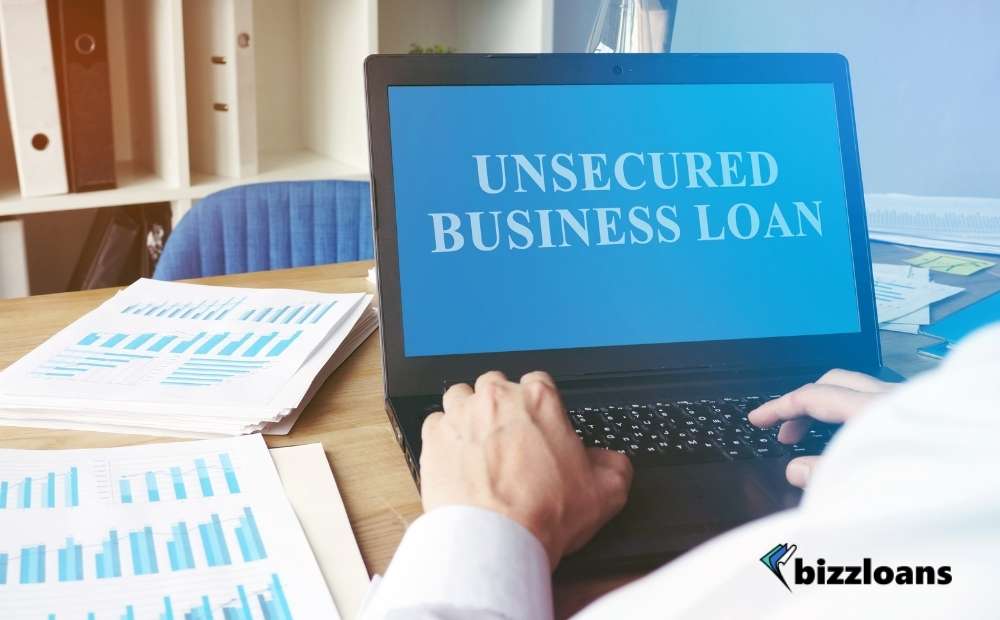 There are some requirements you'll need to be aware of before you take out an unsecured business loan. These aren't too harsh or restrictive at all, but they are important.
24 Month Limit
When you take out an unsecured loan from Bizzloans, you have to pay the loan back within 24 months. That's the maximum repayment term that's on offer. Of course, that won't be a problem for the vast majority of businesses out there. It's important that you look at the finances closely and decide for sure that this is something your business is going to be able to do. You'll have a chance to do this when you get a quote from us, so you'll know exactly what you're signing up to.
Business Bank Statements
To ensure your business is in a financial position to take on a loan of the size you've applied for, you'll need to simply submit your business's bank statements. This allows us to ensure that we lend responsibly and don't burden you with a debt that is too much for you to take on. It's in both your best interests and ours that you're able to handle the loan that you take on.
Photo ID
To ensure everything is correct and proper, and you are who you say you are, you have to submit a photo ID. This is common practice and ensures that all financial transactions are above board and in order. It's very easy to do and needn't be a headache for you. Once we are satisfied with your application, you've provided the bank statements and we've checked your ID, it won't be long before you have access to the loan you applied for.
Getting an unsecured business loan for your company could be just what it needs right now. It's a much safer option than taking out a secured loan and you'll be accepted much faster. Don't hesitate to get in touch with us here at Bizzloans if you're thinking of taking out an unsecured business loan.