The COVID-19 pandemic crippled the whole world when it happened in 2020. Countries all over the world experienced economic breakdown causing a lot of businesses, especially the small- and medium-sized enterprises, to fall into bankruptcy and eventually had to close.
For what seemed like a century of waiting and anticipation to curb deaths and rapid infection transmission caused by the virus and its mutations, pharmaceutical companies raced against time to formulate their own vaccines that promised worldwide availability, safety, and effectiveness. These vaccines gave everyone hope that the pandemic will soon meet its end.
So, how did we all get here?
COVID-19 had such a huge impact on all businesses worldwide that it left no business untouched, with its effects still ongoing until this present time. It is said that more than fifty percent of businesses worldwide had to temporarily close especially during the earlier months of the pandemic. With global lockdowns in place, businesses had no choice but to cease operations to cut down on further losses. As a result, a lot of these small businesses failed to thrive and recover from the losses brought about by the pandemic.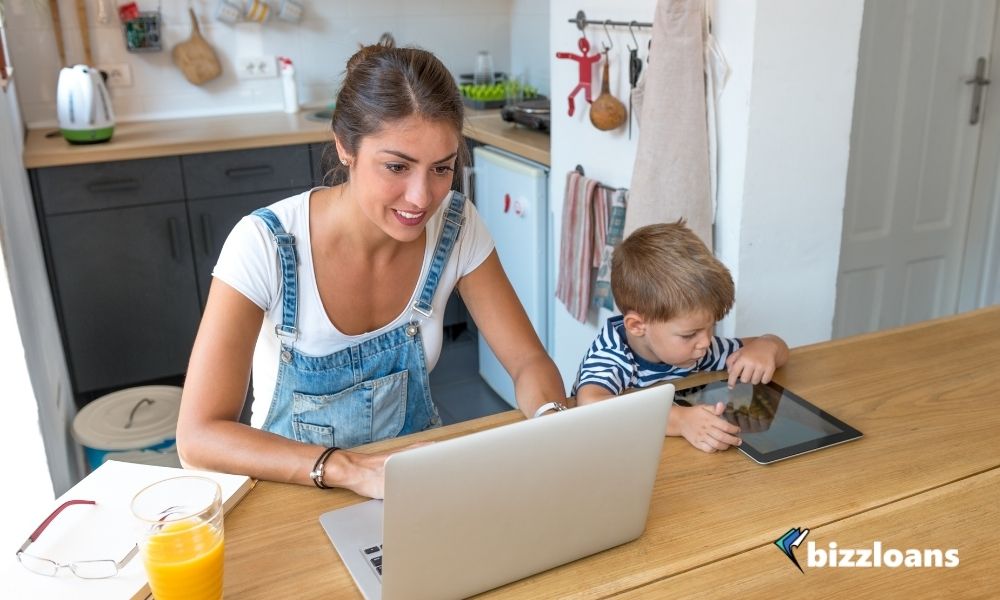 COVID-19 brought about significant changes in the way things are done with businesses and the workplace as a whole. Major changes such as the shift to a work from home setup has been in place since last year and the majority of the workforce had major struggles adjusting to that kind of setup. And those who need to be physically in the office must maintain and follow the minimum health protocols in place to keep the virus from spreading. This is part of the new normal that we are all experiencing brought about by the pandemic.
With the safety measures in place in all parts of the globe as mandated by the World Health Organization, business owners and companies should make sure that these are being followed especially by those who would need to be physically in the office. Physical or social distancing, wearing of face mask, frequent handwashing hygiene practices must always be observed and practiced.
MOVING INTO A POST-PANDEMIC NORMAL
More than a year into the pandemic, there are still a lot of countries struggling to keep their number of cases down. And with the new variants that are present and that keep on mutating, it is quite alarming to know that these more infectious strains are crippling the economies of certain countries even further and going back to normal seems quite far away from happening or it would really take time to do so.
With this, businesses have been rethinking about the way their operations work and had to make drastic adjustments to keep up with the changing times. And believe it or not, several businesses have even found cost effective ways and means to turn this situation into a cost effective one without sacrificing the productivity of the employees and a full disruption of business operations. Indeed, the pandemic may have brought all of us into the new normal and more likely, the concern now is how to sustain these changes to bring about financial stability for the business as we all move into a post-pandemic normal.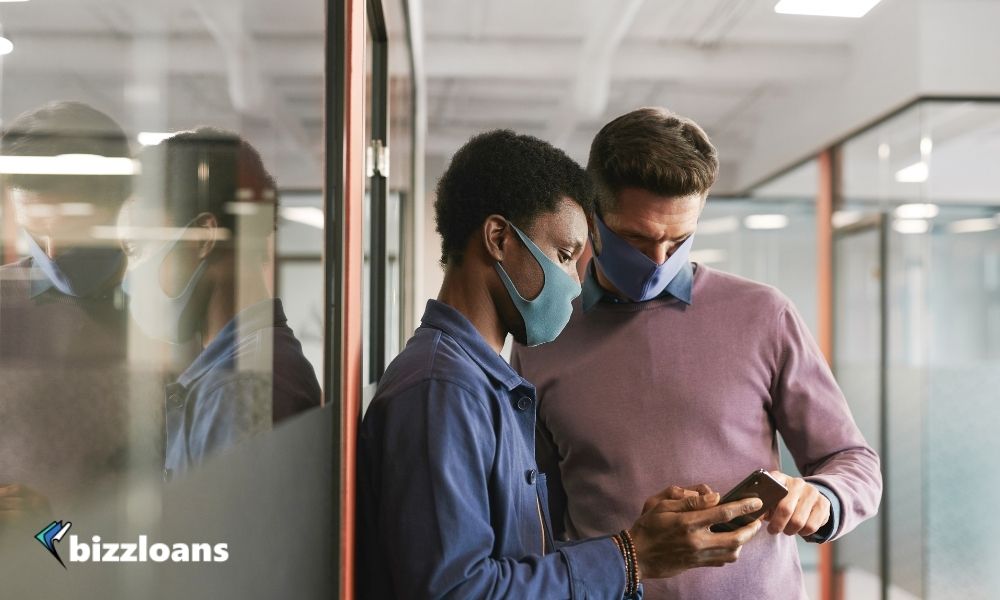 As we all struggle to adjust and cope with the demands of working from home and keeping it safe at all costs, several businesses have already reopened to the public, practicing safety measures and minimum health standard protocols to ensure that the mobile ones do not spread the virus around them. The need to reopen the economies of the world became inevitable after months of hard lockdowns and quarantine periods. It was and it still is hard to strike a balance between opening the economies and the health and safety of the people because of the more infectious variants discovered in such short spans of time.
HOW COVID VACCINE AFFECTS BUSINESSES
Now that the big pharmaceutical companies have come up with their own brands and there are different types of vaccines now available for free to be used as protection by the people to keep them from being severely sick from COVID, companies have been working well with their respective governments so as to procure vaccines and be able to give them out to their employees. This would allow companies to make sure that the people working for them are healthy, they can deliver the demands of their jobs, whether on-site or working remotely from home, and to ensure the smooth transition into the new normal when the pandemic ends.
Suffice it to say, there is still no clear and cut date as to when the world will be totally safe from the pandemic but right now, we will all need to adjust to the demands of the current times and ensure that we will all thrive and survive the challenges that still lie ahead due to the pandemic.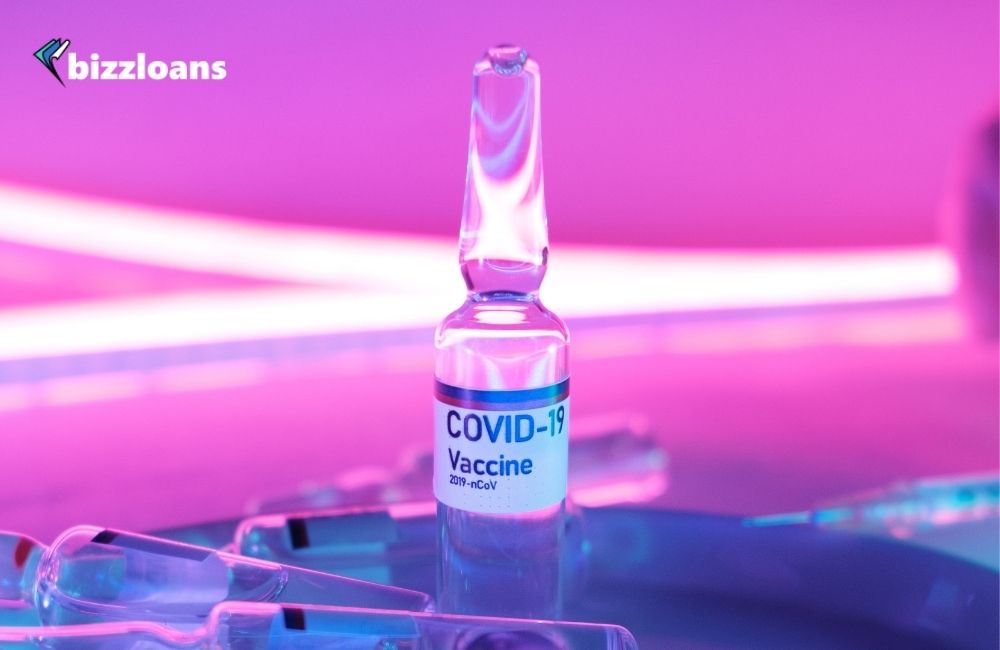 COVID-19 vaccines are already here and present and governments everywhere have been trying to inoculate everyone, with the common goal of achieving herd immunity. Because these vaccines were developed in a very short span of time as compared to years, and sometimes even decades of developing one, the never-ending debate on the efficacy and effectiveness of these vaccines has been there since the pandemic started. The brand of vaccine has also been a cause of concern for a lot of people because we are supposed to individually know what vaccine is right for our bodies. There are governments where people are not given the choice to choose, and this further delays the decision of people to get inoculated or not.
COVID vaccines for small businesses have brought a division among people from everywhere. However, experts have already said that having protection against the virus is still better compared to not having one at all, regardless of the brand. Whatever is there is the best one for you, right now. This did not sit well with a lot of people but most of them have no choice but to follow. The COVID vaccines available do not make the vaccinated person immune from COVID-19. It prevents one from experiencing the severe effects of contracting COVID and hospitalization that could cost one hundred of thousands of dollars, especially if you do not have proper health insurance.
WHY IS IT IMPORTANT TO ACHIEVE HERD IMMUNITY?
Governments of the world have been encouraging employees of businesses to go get the jabs to jumpstart the state of the economies and for everyone to start moving forward to the new normal as part of post-pandemic response. Although the vaccination drives started with several priority groups prior to employees of essential businesses, every country should now be at a point where the vaccination drives for the other priority groups have already started. And this includes people in the business sector and other essential workers.
Because the worldwide CoVax facility provides countries with the vaccines that all the countries in the world need, the business sector has started to procure their own vaccines to jumpstart the vaccination of the millions of workers who are essential in keeping the economy working for their respective countries all over the world. A lot of the small businesses had to temporarily close down or even went bankrupt due to the pandemic and because of this, COVID vaccines for small businesses are basically needed in order to help businesses that are still struggling to survive to be able to get back on their feet and move forward.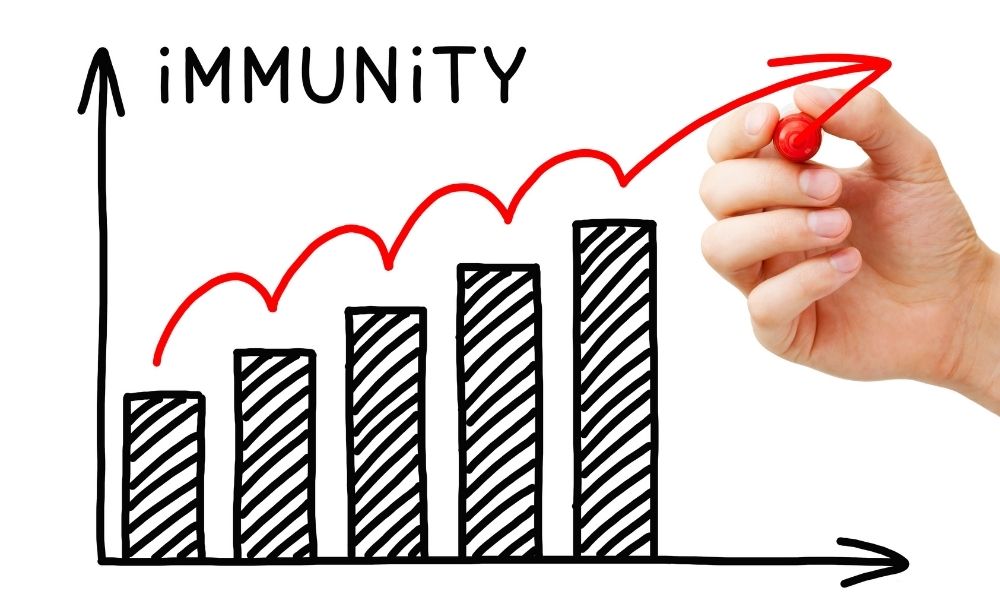 What we currently know about the COVID vaccines for small businesses and in general is that they are safe, effective, and the faster we achieve herd immunity and get a lot of people vaccinated, the safer we will all be. Although it is said that we may never go back to how things were pre-pandemic, being vaccinated will give us a new lease on life so that we can all start anew and adapt to the changes that the new normal has given us. These trying times has led to a lot of people getting sick, not just physically but mentally as well due to stress and anxiety – due to loss of work or income, the pressures of not having work life balance because everything is already done at home, the worries that children may get sick and will not get enough protection from illnesses since these COVID vaccines are not suitable for younger people at this point. These things may contribute to the mental health issues that can cause our bodies to break down. If people are fully vaccinated, there will be fewer employees who will call in sick or even skip health care appointments because of the fear of getting the virus outside of their homes. It is actually hoped that fully vaccinated individuals can already go about going back to their usual lives and could be much happier and less stressed.
PREPARING SMALL BUSINESSES FOR COVID-19 VACCINES
Vaccine hesitancy is one of the factors that contribute to the low vaccination rates in certain countries and communities which in turn drives up cases, hospitalizations, and even deaths. So, what can small businesses do in order to curb vaccine hesitancy and encourage their employees to avail of the vaccines for COVID prevention?
It is essential for a business to come up with their own workplace vaccination program and a solid COVID-19 vaccination strategy in order to encourage employees to get them vaccinated the soonest. A substantial and correct information drive should be planned and executed by companies in order to educate their employees on the benefits of getting vaccinated so they will have an informed and proper choice. It is very important to coordinate with medical groups and get health and medical experts to talk to your team about the benefits of vaccination so as to address questions and individual concerns of your employees. In this way, you will be able to do your share to achieve protection and safety in the workplace despite the ongoing pandemic.
You will not be able to force everyone to get vaccinated as there is really no clear and cut law about vaccination and this varies per country. A company should not also discriminate if their employees do not opt to get vaccinated. But companies have to make sure that everyone will comply with the minimum public health standard protocols set for everyone and ensure that they will take care of themselves and not harm everyone else around in the workplace. This should be included in the business continuity plans of businesses in order to safeguard the health of its employees and the public as a whole.
HIGH RATES OF VACCINATION REMAINS CRITICAL TO YOUR BUSINESS
It is to be noted and considered that the success of COVID-19 vaccines remains very critical to all businesses everywhere and anywhere in the world. Again, this just means that the safety of all of your employees, your customers and clients, as well as your community members has to be the primary concern of all businesses in order to keep it surviving and thriving in these changing times. While it is true that businesses have already taken the necessary steps to protect your workplace and has been integrated into your business continuity plans, the growing variants of COVID-19 is still popping here and there so it is essential for everyone to be updated and as necessary, have contingency plans in place, to ensure that no further risks of infection will be present in the workplace. It is a known reality that every employee or customer who gets sick directly impacts the business operations, so business owners have to be prepared and plan ahead for such incidents.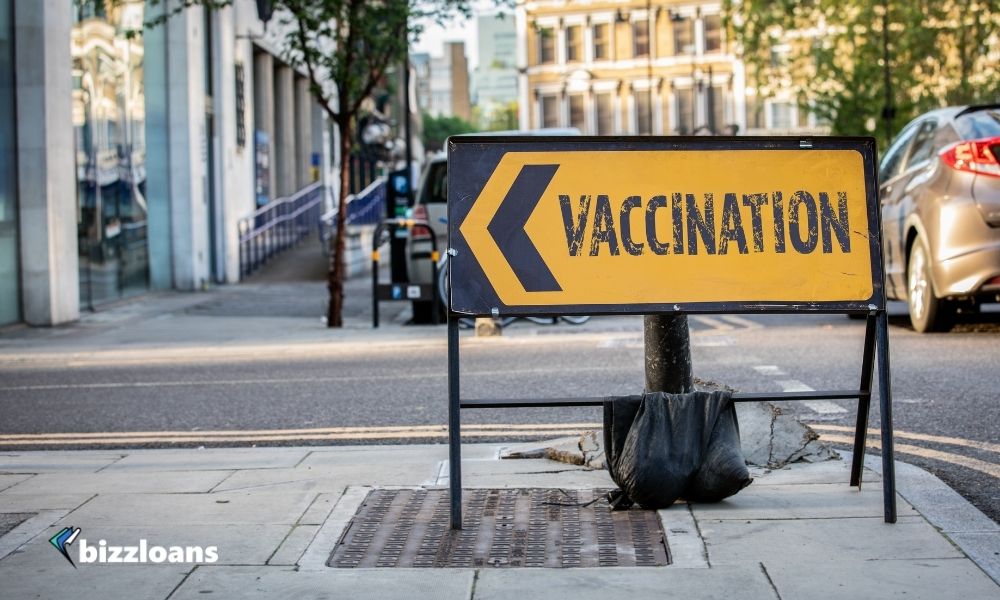 We know for a fact that despite continuous efforts to keep the workplace safe for everyone, the Delta variant of COVID-19 and other emerging variants of concern is still there and is posing an increased risk for everyone. Especially for small business owners, the COVID vaccines for small businesses are already available so if we can increase vaccination rates through their own vaccination drives and plans, businesses could continue to operate while protecting all other internal and external customers from the risks of infection. When businesses act more quickly to increase vaccination rates, the quicker it will be for the businesses to bounce back from the slump, get its operations up and running continuously, and stay where it is supposed to stay – afloat and thriving.
Businesses should have long term plans for its operations given that the pandemic is not yet about to end. Since businesses have reopened and there is not a single hint of doubt that everyone would like to remain open, it is important that we all do our share in keeping the number of COVID-19 infections low in the communities so that they are being served. This can only be driven by an increased number of vaccinated individuals and geared towards herd immunity in the long run.
Helping the employees understand the full impact of these vaccination drives is hoped to encourage more of them to get vaccinated. This will only in turn result in people keeping their jobs to sustain their individual needs and that of their respective families. Businesses cannot afford to lose people to sickness and since most businesses must have interaction with people, especially to those who own service-oriented business operations, it is really essential to curb the risk of infections brought about by the virus. The government is also working hand in hand with the business sector to provide all the essentials in ensuring a safe and protected work environment for everyone in the business sector and its employees alike. It is essential that employees are made to understand the positive impact of having them avail of the COVID vaccines for businesses that are also currently free for everyone. If they decide not to, there is a great possibility of putting customers at risk which can be detrimental in the business operations in the long run.
EMBRACING THE NEW NORMAL
Ultimately, providing COVID vaccines for businesses is geared towards creating a safer and a more comfortable working environment for everyone – be it for the business owners, their employees, the families, friends, and loved ones of those in the business, and more importantly the customers who should not be put at risk while businesses are operational. While most businesses have put in place digital and electronic payment systems to minimize physical contact, it is also vital to address whether it is more viable for some of their teams to be working from home specifically for those who are working for the administrative side, and just have the minimum number of people working in the physical store essential in the business operations.
The pandemic is not over just yet and all these steps that everyone is taking is geared towards ending it at the soonest time possible. Businesses can help increase awareness about the benefits of being vaccinated and this can be done if the proper and correct information is shared so everyone can make well-informed choices regarding these COVID vaccines for small businesses.
The pandemic has changed the way our lives are lived. It is overwhelming for everyone to know that we may never be able to go back to how it was pre-pandemic times. Moving forward is the way to go and we can do that by embracing the new normal and adjusting to the way the circumstances have steered our way to where we are now. The new normal is something that we can also get used to, just like pre-pandemic times. And what we can do now is to be open to the changes that this challenging pandemic has brought into the lives of everyone.
NEED FUNDING FOR YOUR BUSINESS? GET A FREE QUOTE TODAY AND GET FUNDED!
Share this article