A lot of people are into online shopping nowadays. It's convenient and easy. However, there are some online shops that have strict policies and complicated requirements. These shops have discouraged consumers from buying their products and availing their online services.
Thankfully, producers have listened to these issues among the consumers and they are introducing a new concept in the world of shopping. It's called the "Buy Now, Pay Later" program. 60% of the consumers have chosen to avail this service because they saw how beneficial it is for them. It also made them feel like they are a part of a developing economy.
Today, this program has become superior over other payment methods. It is due to its convenience and benefits that many are availing of this. Here are the things that people love about this program:
You can pay even after using the product
You don't have to undergo credit card checks
You don't have to pay any down payment
In Australia, the "buy now, pay later" service is getting more and more popular and here are some facts that lead to this phenomenon:
60% of online shoppers are young, between the age of 18 and 34 years-old
55% of users are spending more than they did before the "buy now, pay later" era
81% of the users said that through "buy now, pay later", they are able to buy more expensive items
1/3 of online shoppers said they do not have any credit facility.
What does this tell us? This means that the "buy now, pay later" is what most millennials prefer. And, millennials are the ones that are very hard to sell to. This group is very anxious about credit cards. They also have limited patience with ugly user interfaces.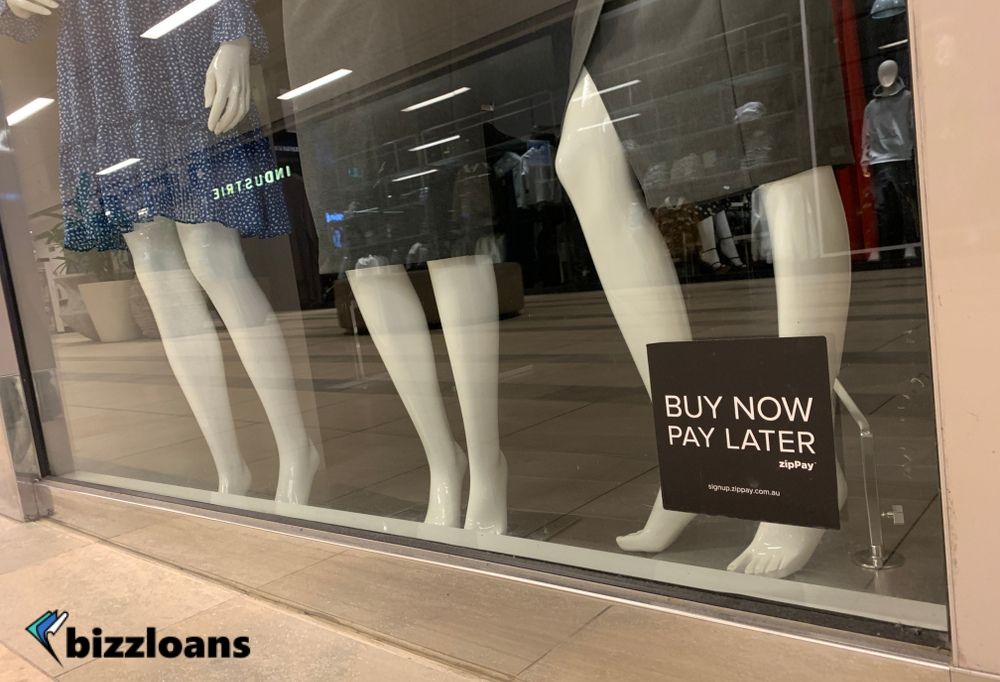 In the US, millennials also don't trust credit cards. Princeton Survey Research Associates International did a survey and it showed that 67% of Americans between the age of 18 and 29 do not have a credit card. Two years prior, the figure was almost the same at 63%.
Because of this trend, BNPL companies started targeting this age group and they were successful. Here are the key factors to their success:
Half of the people in their 30s today make less than what their parents earned when they were their age. Ultimately, 3 out of 5 millennials said they are more interested in paying installments for large purchases.
BNPL has a psychological effect. Paying $20 four times sounds cheaper than the entire $80 being charged on your card.
How Does BNPL Work?
At checkout, shoppers will have the option of getting the product right away but pay for it later in small installments.
The seller will pay the BNPL provider 2% to 6% commission with a fixed fee for every transaction.
Through the transaction, sellers will be guaranteed to get more new millennial and Gen Z customers, repeat visitors and buyers, and more spending.
Why Should a Business Offer BNPL?
The BNPL concept is getting more attention. While this may sound risky, it will actually provide businesses with a lot more benefits. Here are some reasons why a business should be offering the BNPL service.
Young consumers prefer BNPL. Online shopping has become a trend for many years now and most of the consumers are in the younger generation. They don't trust traditional financial institutions but they still want a convenient way to pay for purchases.
Shoppers ditch credit cards for BNPL. Many shoppers still use credit cards to shop online. However, not all shoppers have credit cards. Your target audience may not have a lot of credit cardholders. Millennials also prefer using debit cards. The BNPL service is perfect for those who do not own a credit card or those who do not want to rely on it altogether.
BNPL increases sales. BNPL is preferred by a lot of consumers because it helps them alleviate their pain points at checkout. This means that if your business offers an easy solution to your consumers, they will want to buy more, leading to more sales.
BNPL improves user experience. According to a study, 76% of consumers in the US would more likely make a purchase if they are offered a payment plan that is simple and seamless. Today, what's important to consumers is a clear and simple way of payment both in-store or online. The BNPL takes the friction from the buying process by addressing the customer's issues about financing during checkout.
BNPL is more affordable for the customers. In business, we learn that the customer is always right. We learn that it is their needs and wants that should come first. By offering them a way to get the items that they want without them having to worry about their budget, a business puts its customers in front. BNPL lets buyers pay for what they bought in small installments. This allows them to manage their budget more efficiently. They also love it because there are no hidden fees and charges, they don't have a credit card. Most of the time, they don't have to pay any down payment or if they have to, it's just going to be a small amount.
START YOUR WAY TO BETTER FINANCING
If your business is considering additional payment methods for your e-commerce site, you should think about your customers. If, considering the current standing of your business, you can offer your customers more choice, more convenience, and greater affordability, then do so. Your customers will associate it with your brand.
If your target audience is on the younger side, then you should consider adding BNPL as a payment method because you should be delivering a cutting-edge experience that will exceed their expectations. At the end of the day, you should also make sure that your payment options are aligned with your values. Do not force it if your financial standing is in a rocky and high-friction state.
With all the facts said above, what are some of the most wanted BNPL services today?
Below is a list of the best "buy now, pay later" programs. We've scoured the Internet with feedbacks, reviews, and ratings and came up with this list. We've curated them according to positive reviews and high ratings.
1. ZEBIT MARKET
Zebit's main selling point is that they give their customers the power to buy anything and pay for it at a later date. They can even divide the payment in installments over a period of time. Zebit has a supplier of their items where they get their stocks at wholesale prices and then they sell them in their shop at retail prices.
This gives the buyers a chance to buy items from different brands and then pay in installments later. Another good thing about Zebit is that they don't charge any interest for the installment payments. In fact, regardless of the credit score of the buyer, they can avail of the 0% interest for every purchase they make.
You also don't have to pay any down payment and you can buy whatever you like at whatever capacity. If you display a positive repayment behavior, you may have the chance to avail of lesser payment amounts when you buy the next time. Or, they will offer other cost-saving options that will help you grow financially.
For your Zebit application to be successful, you must comply with their simple requirements:
You must be 18 years old and above
You must be either employed or retired with guaranteed benefits
You must have a validated source of income
If you can comply with all of the requirements above, your application will be approved in just a matter of minutes! There are no hidden fees, baits, or switch tactics. Zebit's core values are transparency and integrity so they can develop good relationships with their customers.
2. LUTHER SALES
Luther Sales has been around since 1967 and it has established its brand since then. The main reason why they are known as a big brand today is that they give their customers the ultimate buying power.
Luther Sales sells products such as electronic devices, furniture, appliances, fashion, jewelry, and a lot more. They don't have any credit check plans. In fact, it doesn't even exist in their programs. There are no additional costs and your application for the "buy now, pay later" service is approved on the same day as you applied for it.
Luther also has qualified and well-trained counselors. The buyers work with these counselors and they discuss the products in detail so that your purchase is worth it. The team's goal is to fulfill what every buyer really wants and needs. They also explain the buying process step by step so the buyer also understands the payment method they chose.
3. FUTURE PAY
Why would you force yourself to struggle over paying for something in full when there is a better option? FuturePay offers a simple but efficient method of buying items and then paying for them in the future. Their name suggests it all. You buy the goods now and then pay for them in the future.
With FuturePay, you shop online because it is fast, fun, flexible, and simple. You just need your Android device. Applying for the program only takes a few seconds and once it is approved, you can shop for as many items as you like.
It sounds too good to be true, right? But, no. There are no hidden fees. As a matter of fact, you can even opt to pay $25 a month for all the items you purchased. Or, you can choose to pay the full amount on a future date you set. You have the power to choose!
You don't have to have a credit card to register so you can enjoy shopping online without getting anxious about straining your budget. Also, FuturePay protects its clients by making the registration and shopping information confidential and private.
4. DIAMOND JEWELRY
Since Diamond Jewelry was founded in 1998, they have been providing their customers zero down payment and no credit check programs. They concentrate on selling different jewelry items. Once a buyer decides on an item, the pay-later policy is activated. One difference of this website from the others is that it services consumers that have a poor credit history.
Diamond Jewelry gives their customers the option to make low payments divided in installments on a monthly basis after they buy the item. Applying for the program only takes three minutes and it gets approved on the same day. Even for those who applied for the first time, the approval is fast. Diamond Jewelry believes that the customer should get anything they want and need.
If you are looking for jewelry items like bangles, watches, necklaces, earrings, and many more, don't hesitate to try Diamond Jewelry. They offer very flexible payment plans while providing you with the chance to choose the best items.
There are no hidden fees, membership or setup costs. Installment plans can be up to 36 months. The items will also be safely delivered to your address depending on your availability.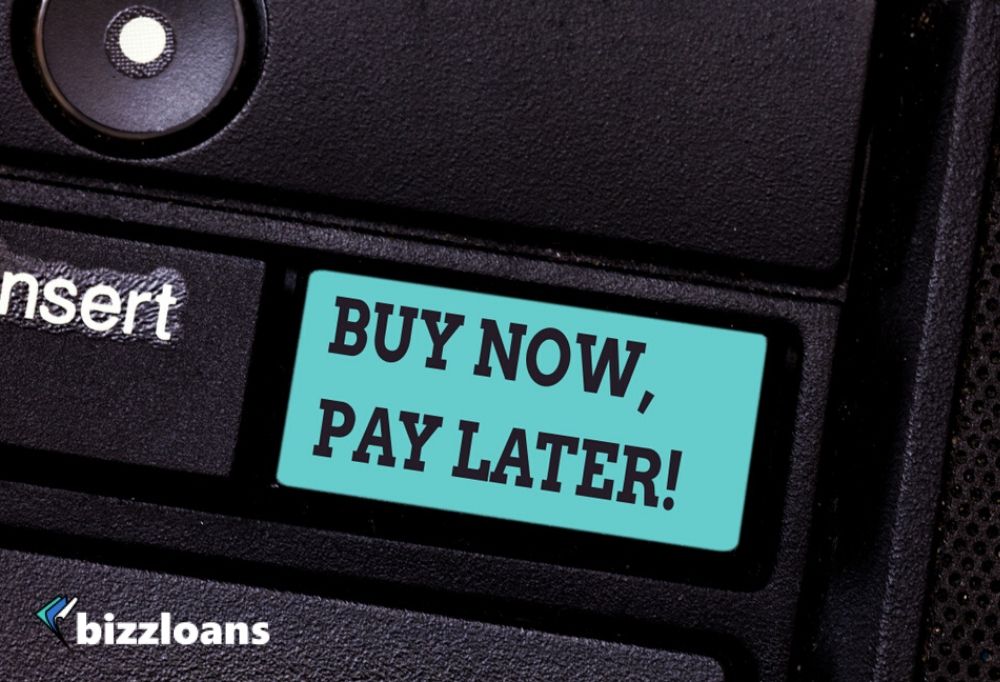 5. ZIP
ZIP is one of the easiest services out there! You get to buy now and then pay later and on top of that, you can choose how you want to pay. Every time you buy something, it will be added to your account. At the start of each month, you will be given a summary or what they call a "statement". This is the breakdown of the items you purchased together with the total amount that you should be paying.
Depending on your financial capacity and the terms you agreed on, you can pay for these items in full or in installments. When you register, you will not be asked for your credit card information or any other paperwork. Getting approved is also almost instant. You will then discuss the payment terms that work for you.
6. VERY
If you haven't heard of VERY, it is an online store that offers the "buy now, pay later" program. They allow you to pay in installments for up to 12 months or a year. This allows you to efficiently manage your budget while getting the items that you want and need.
There are many payment options to choose from and depending on your income, you can choose the option that works best for you. VERY will not ask for your credit card information. They won't even ask you to pay for any down payment.
If you pay for the items later in full, you will not pay for any interest. Go through your statements and read the policy carefully so you can avoid defaults. They make purchases easy for you and they just need you to do your part and cooperate.
7. SNAPMINT
What every buyer wants now is to have the freedom to buy whatever they want without straining their budget. With Snapmint, you are guaranteed to have the buying freedom. They also help you become more independent from credit cards because they won't even ask for it when you apply for their service.
Complete the application and comply with the requirements and your applications will be approved immediately. You will then choose an EMI plan and make a very small down payment. Soon after, you can make your purchases! You can buy as many items as possible and you can pay for them later.
8. SEARS
Everyone knows Sears because they sell a wide variety of products and they offer amazing deals that every buyer is attracted to. Sears works with WhyNotLeaseIt to provide the "buy now, pay later" service. With the leasing program, you can buy apparel, home goods, furniture, electronic devices, and more.
There is a small down payment with your purchase. But, with the program, you only need to pay a very small amount that it won't affect your budget that much. The requirements are also very simple. The buyer needs to be 18 years old or above and they should have a valid government-issued ID. It will be an online application and the approval is almost instantaneous.
When the application is approved, you can purchase products with just a tap on your Android device. The best thing is that you can buy as many products as you can! Sears will let you pay later according to the terms that work for you.
Conclusion
Even if you have a poor credit history, do not lose hope. You can still get the best products that you want and need from the market. Try the "buy now, pay later" method and see how beneficial it is. You can start by checking out one of the programs we've listed above. It is a great opportunity to improve your life without worrying about your financial growth. With this program, you get to choose a scheme that works best for you.