Through the years, digital technology has evolved and it changed the way businesses do their operations. Consumers have found another way to buy. Similarly, companies have found a new way to sell. Because of these advancements, competitions grew here and there. There was also a drastic change in supply and demand.
The market developed new demands and this gave birth to new concepts such as online businesses. Companies have also found a way to always be present wherever there is a customer that is interested to buy. The business-to-business industry has also experienced adjustments and improvements.
What is B2B?
We keep on hearing them nowadays but what are B2B platforms? The acronym means "business to business" and its definition is simpler than we think.
B2B companies are enterprises that act as support to other businesses. They offer tools that businesses need so they can operate more efficiently. They range from payroll processors to industrial suppliers. It is different from B2C or "business-to-consumer" companies that sell directly to their individual buyers.
B2B companies target a different audience. They provide the raw materials, finished parts, consultation, or services that other businesses need so they can operate, grow, and earn a profit.
To better demonstrate what a B2B model is, let's look at automobile manufacturing. We all know the biggest and most famous car brands. But, every vehicle that they release is made up of parts that are products of other companies. The tires, batteries, hoses, electronics, and other essential parts for the final buyer are made by different manufacturers. This means that the car brands are doing business with another business that manufactures these parts.
B2B platforms and companies are all around you. You may even be using products that are produced by one. Your office might be using cloud storage services. The computer you use is made up of different parts manufactured by small electronics companies.
B2B is not a new concept but the technological evolution and development have made a lot of changes in how it functions. Branding and more digital trading features replaced traditional methods of reaching out to potential customers. Exporting and importing goods have become more accessible and easier. It allowed businesses to save up on expenses as they don't have to pay for expensive visits to other countries anymore.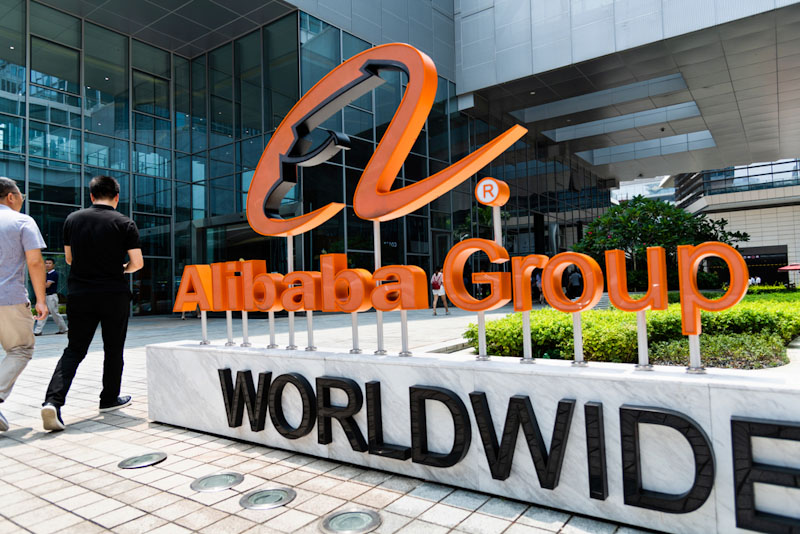 Here are some more benefits of the new and improved B2B platforms with the help of advanced technology:
Security and speed of communications
Data can be directly integrated into the company's computer system
There are possibilities of getting more demands and offers
Processes involve less hassle such as faster negotiations and lesser site visits.
With all that being said, here is a list of the best B2B platforms that will surely help your business reach the world. Let's take a look at some of the fastest-growing global B2B portals that are already trusted by thousands of businesses all over the world due to their ability to help businesses reach a global audience.
Alibaba is mainly based in Hangzhou. It is a Chinese private consortium that is concentrating on e-commerce for retail, consumer sales, and business-to-business portals. They also have other types of services such as online payments, cloud data storage, and price comparison search.
Last 2012, two of Alibaba's portals gathered over 170 billion dollars of sales. This is more than what Amazon and eBay made that same year. In March 2013, Alibaba was estimated to be valued between $55 billion to $120 billion. It also achieved a revenue of around $7.5 billion in the same year. By 2014, the consortium had approximately 22,000 employees.
Alibaba is now listed in Hong Kong Stock Exchange. It is one of the biggest and oldest online B2B platforms serving approximately 35 million users. To date, it holds 10 associate companies according to their corporate summary. These are Alibaba International, Alibaba China, Juhuasuan, Tmall, Alimama, AliExpress, Alipay, Aliyun, and China Smart Logistics.
Alibaba has three main operations. First is with China's biggest shopping site called Taobao. Second is with Tmall which is like Taobao but with more high-quality products. Lastly is with their main website Alibaba.com where they connect Chinese exporters to many companies from all over the world.
If you are looking for a B2B platform that allows importing Chinese goods in small volumes at wholesale prices, then DHgate is the perfect one for that. DHgate has quite a huge selection of items such as clothing, electronic gadgets, sports accessories, decorative items, and a lot more.
The company markets o ver 30 million products in more than 227 countries around the world. More than 5 million customers have come to DHgate and their website is one of the most visited pages on the Internet since 2010.
DHgate had quite a notorious past. The company was accused of being a scam but all the rumors disappeared when they became more popular. DHgate is a global vendor market much like Amazon and eBay. More than 1 million Chinese vendors use DHgate.
Most of the suppliers at DHgate ensure that their products are certified with CE, RoHS, and FCC certificates. You can easily avoid uncertified products within the website by entering the certification standard with the product name. Although there are a lot of high-quality products at DHgate, it would be best to avoid particular products like toys, baby products, electronics, cosmetics, vehicles, and chemicals for safety purposes.
Global Sources was listed in NASDAQ with the name GSOL and it was one of the first B2B platforms listed there. Global Sources is popular among businesses because of the high-quality products from trusted suppliers in various industries. Global Sources also offers the option to manufacturers to become verified suppliers in their portal in exchange for monetary payments.
Global Sources started in Singapore in 2000. The company focuses on international trading and bringing traders closer no matter where they are in the world.
Like DHgate and Alibaba, Global Sources is also a collection of suppliers and manufacturers that are mostly based in China. Global Sources is partnering up with International Trade Fairs developed in Hong Kong. The International Trade Fairs is composed of suppliers, manufacturers, and distributors from Taiwan, Hong Kong, and mainland China. Wikipedia said that 95 of the 100 most famous retail chains use International Trade Fairs to connect with manufacturers and suppliers.
Compared to other platforms, there are bigger selections of manufacturers and suppliers in Global Sources. A lot of these suppliers are registered companies and are very experienced in doing business with western companies. This means that functionality, durability, customer service, design, and the principles and rules of international trade are included in the premise. Ultimately, this leads to a greater guarantee of the offers.
Compared to the others, eWorldTrade is rather new. However, it is growing fast and more businesses are discovering the benefits of this platform. Generally, they are promising to improve the way sellers and buyers communicate with each other. eWorldTrade is a subsidiary company of Reckon Media LLC that is based in the United States. They are very experienced in providing digital media and technological services.
The main headquarters of eWorldTrade can be found in Dallas, Texas but the major operations are run from Karachi, Pakistan. It is said that thousands of suppliers, dealers, manufacturers, vendors, and sellers are registering in eWorldTrade every day so they can meet their potential business clients wherever they are in the world. Soon, this B2B platform will become a tight competitor of the bigger platforms.
EC Plaza is the perfect B2B platform if you are more interested in dealing with Korean products. It is a Korean e-commerce website that is accessible in four languages: Korean, Chinese, Japanese, and English. It is also one of the fastest-growing B2B websites in South Korea.
EC Plaza started in 1996 and through time, it has offered both online and offline services to more than 400,000 of its members. Aside from online services, they also offer offline trade services based on export marketing.
The company prides itself with high brand recognition and a large worldwide network. Because of those, they are ready to extend their business to a global scale by offering significant value like business opportunities, convenience, and cost-efficiency.
There are more than 4 million offers posted on EC Plaza and it is one of the largest scales in the world. EC Plaza also sits next to some of the leading platforms like Alexa, Rankey, and 100 Hot.
As a B2B marketplace, EC Plaza provides important information about wholesalers, exporters, importers, suppliers, manufacturers, and sellers across the globe. This makes it easier for businesses to connect with these entities through EC Plaza. Moreover, it also makes it easy for direct buyers to check about the validity of the products they want to buy since the seller's information is complete.
Like other B2B platforms, TradeKey's goal is to make it easy for suppliers to connect with businesses. However, they are focusing on Asian countries like China, India, Pakistan, Malaysia, Taiwan, and Bangladesh.
The company offers three strong selling points to their visitors:
Offer to Buy. Their website offers direct buyers to find a particular product they want to buy by displaying products from thousands of suppliers. If the product is not available, the buyer can send a request to the suppliers and will wait for one of them to contact and offer the product.
Products. TradeKey has a very wide selection of products. They are categorized according to distribution by wholesalers, manufacturers, and factories.
Companies. TradeKey also has an extensive list of distributors, suppliers, and manufacturers that businesses can use to look for the right ones for them.
Moreover, TradeKey also offers the option to be a reseller of the products from manufacturers, wholesalers, and exporters. Through this, you can earn commissions without limits. TradeKey is also accessible through a mobile app. With just a few taps, you can connect with a supplier or a manufacturer while you are on the go!
Over the years, TradeKey has made a name as one of the most reliable online business platforms when it comes to global commerce. They are strong in terms of bulk imports and exports and wholesale trading. There is no doubt that TradeKey has brought suppliers, buyers, importers, and manufacturers from more than 240 countries globally closer using its powerful, unique, and efficient promotional tools.
HKTDC is home to more than 120,000 suppliers from China, Hong Kong, and other parts of Asia that are providing high-quality products. Here are some of the services offered within HKTDC.
Small Command Zone – HKTDC provides greater flexibility in searching for the right supplier for your business. There are thousands of verified suppliers and you can actually buy products in small quantities. You also get the option of comparing prices. You can directly contact the supplier if you want to clarify about payments and deliveries.
Purchase Alerts Service – If you find it hard to look for a particular product in the marketplace, you can post a purchase alert and the suppliers will answer to you.
Business Meetings – HKTDC makes it easy for businesses to connect with suppliers and manufacturers by organizing face-to-face business meetings. These meetings are done every year through their fairs.
Buyer Incentive Program – HKTDC also offers their customers rewards through points. These points are redeemable every time they make a posting of purchase notice or whenever they ask for consultations.
If you are in the industrial products niche, then the best B2B platform for you is GlobalSpec. It is the leading industry-specific search engine. It services anything related to the engineering industry. GlobalSpec is a US-based B2B platform.
GlobalSpec is a favorite among the North American and Asian market. GlobalSpec is a payment catalog that applies an advanced statistics system where you can create a list of potential transactions. Security is also a top priority here and everyone is required to register before they can enter the website.
Compared to other B2B platforms that have a directory of general suppliers and manufacturers, the directory in GlobalSpec is specific and targeted. This means that there is more detailed information about each supplier and manufacturer available. This way, you can really choose the best supplier or manufacturer to work with.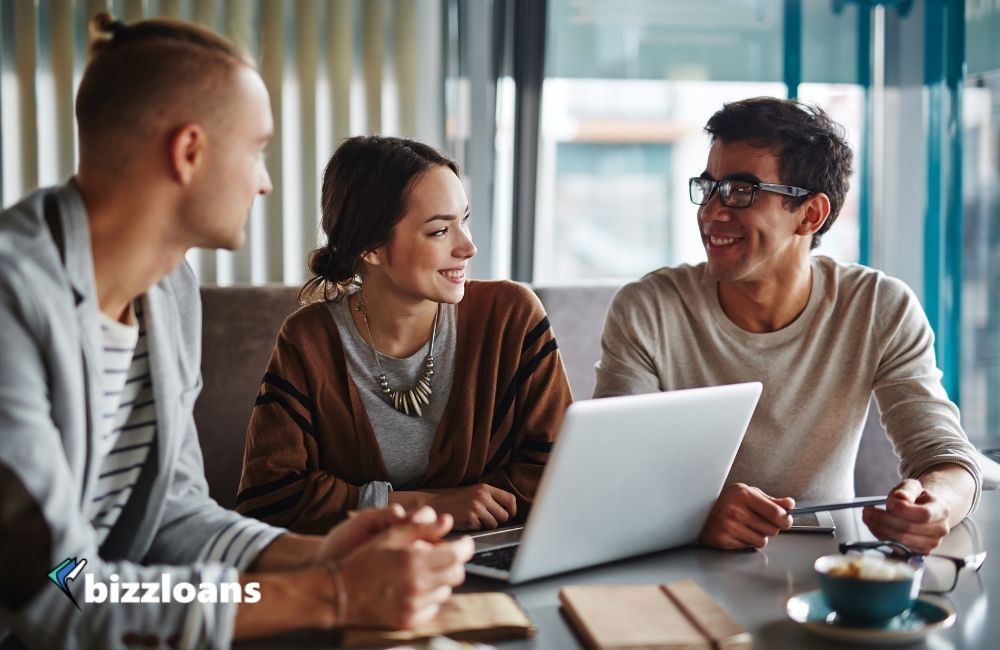 Kinnek is a B2B platform that is not afraid to change things. They focus on helping SMEs connect with suppliers that offer products at affordable prices.
In recent months, Kinnek raised over $10 million from Matrix Partners and other companies so they can expand their reach to a bigger market.
Kinnek sets itself apart from other B2B platforms in the sense that it focuses more on their clients rather than the sellers. Instead of having the sellers and suppliers post their products on the platform, they are letting the SMEs post a request of the items that they would like to buy. The platform then connects them with the right vendors and manufacturers that are able to help them.
Kinnek developed an algorithm that efficiently identifies the qualified sellers that are most likely selling the requested goods and notifies them. The suppliers then provide the complete information and a quotation on how much it would cost. The buyer will then have the power to choose from the different offers. It allows liquidity while making customers avail of the good prices.
Kinnek is quite new but because of their unique concept, they are growing by about 30-40% each month. Kinnek is just scratching the surface and soon, it will make more suppliers and manufacturers available to their buyers.
The main focus of Kinnek now is to service bakeries, restaurants, small companies, food processing hotels, and other hospitality-based companies. They are working on expanding to other verticals so every small business will turn to Kinnek to find suppliers.
Made-in-China started in 1996. This is one of the world's most famous and largest online B2B platforms. It is operated by Focus Technology. The main reason why this was created is to provide easy and improved trading solutions to SMEs so that the Chinese trade is promoted all over the world.
The prices of the products posted here are moderate so this is a good choice if you are trying to stay on a budget. They also have an inquiry system which is secure and private. You only get to see the product information about your requested products. It will not be sent to others.
Conclusion
Even if you are just starting out, you can already start strategising on how you can scale your business and have it reach a wider audience. With the help of these B2B platforms, reaching out to areas you never thought you could reach becomes easier. Take risks and trust these B2B platforms. Their goal is to help small businesses like yours reach new heights.