As the year 2020 approaches, a lot of businesses, both big and small, are getting ready to bring their business to the next level. While this is quite easier for large scale businesses, it would be a daunting task for smaller ones. Moreover, planning for next year is essential since competition is getting stronger and harder. And as the saying goes, "If you fail to plan, you plan to fail." So make sure to spend some time to get back to your drawing table.
Possible Business Challenges in 2020
If you still don't think that preparing for next year is necessary, here are some reasons why you should do your planning.
Continuous Change in Social Media Marketing
A crucial thing that every business owner should be aware of is the constant change in social media when it comes to marketing. When it comes to their buying decisions, a lot of potential customers are now relying on content and reviews they find on the internet. In fact, a lot of products advertised heavily on social media can get a boost in their sales. This is because a lot of consumers see them as they scroll through their socials like Facebook and Instagram. So as a business owner, if you haven't harnessed the power of social media marketing yet, then you are missing a lot of opportunities.
Furthermore, many consumers place their full trust in celebrities or bloggers when it comes to brand promotion. While this is already common before, not collaborating with these influencers can make the competition a bit challenging for your business.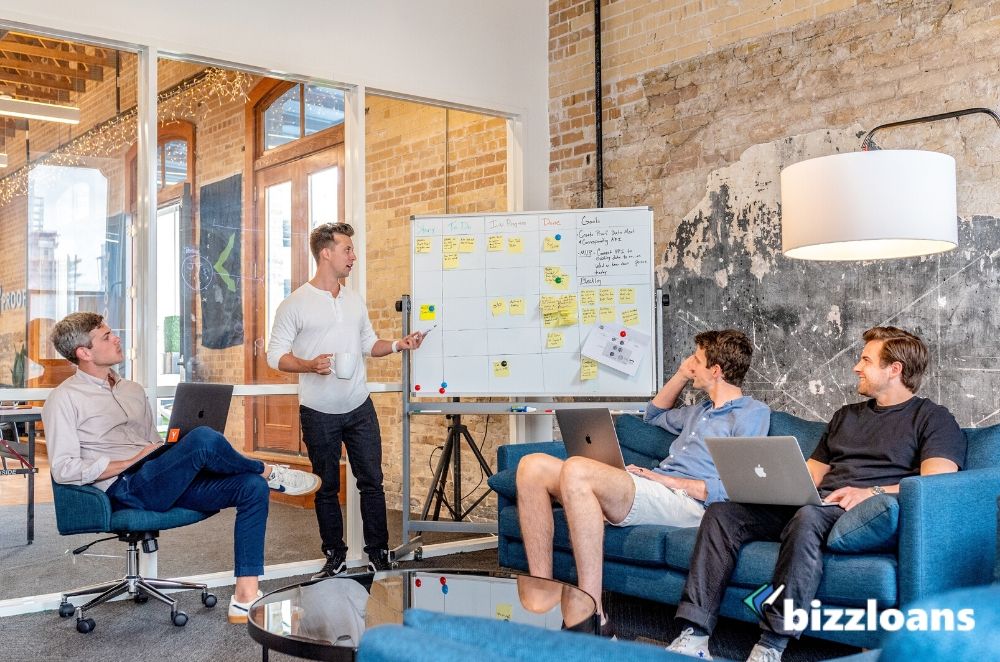 Constant Consumer Education
Even if you already have a successful brand, you still need to continue to educate consumers about the benefits of your product or services, especially the ones who are still hesitating or haven't tried your brand. As mentioned earlier, competition is getting harder, so it's essential to make your brand be known over your competitors.
The Need for Job Automation
As we all know, machines are already taking over some jobs, and it is something that even small businesses need to embrace. While automation and people can work alongside each other if done correctly, not considering automation could make your business fall behind the competition.
Change in Workforce
Many businesses are now shifting in acquiring remote workers rather than the conventional way of recruiting a local workforce. Since the rise of freelancing, businesses, both big and small, are gaining more profit since they can hire freelancers who offer services with a very affordable rate.
Data Protection from Cyber Attacks
This year, there's been over 2 billion instances of cyberattacks, putting sensitive information such as credit cards, bank accounts, and other vital information at risk. Moreover, hackers don't just target large scale businesses but small businesses as well. As of this writing, almost 60 percent of small businesses have already experienced cybersecurity breaches, forcing business owners to close temporarily.
These challenges mentioned above are just some of the things that your business might encounter in the coming year. So without proper planning and preparation, you are putting your business at risk of losing the competition. If you haven't planned anything yet, here are some essential tips to prepare your business for this coming 2020.
Preparing Your Business for New Year 2020
Enhance Your Social Media Presence
As mentioned earlier, social media marketing is constantly changing, and it will continue not only for the year 2020 but for all the years to come. Experts say that in the coming years, more than 60 percent of millennials will rely on social media when it comes to their purchasing decisions. One should also note that their current social media campaign, regardless if it's successful, won't be that useful in the coming years. Planning for new social media marketing strategies and approaches is still the best way to survive the competition.
For starters, you can use data from your previous successful campaigns to help you develop better strategies. Take some time to review your social engagement statistics. Afterward, you can start brainstorming with your team for some ideas to improve your reach and engagement. Furthermore, don't forget to collaborate with one or more social media influencers continuously. Remember that influencers have a large number of followers across social media platforms and have built a lot of trust in a specific niche. They can easily persuade their audience to try and purchase your brand, thus making them one of the most effective types of marketing. According to experts, social media influencers can deliver more than ten times higher ROI compared to other kinds of digital marketing.
Strengthen Your SEO Strategy
Another essential way to prepare your business this 2020 is by enhancing your SEO. Besides, SEO is evolving all the time, so you need to continuously update your website and content-making strategy. You have to make sure that they are always SEO ready and SEO friendly. Hiring an SEO company is an excellent way of enhancing your SEO since they know all the ins and outs of the process. Improving both of your on-page and off-page SEO has a positive effect of enhancing your SERPs ranking.
Moreover, SEO is cost-effective compared to buying ad space when it comes to generating organic traffic to your website. Without utilising your SEO for 2020 will only make it hard for people to find your brand in search engines. And besides, every business, both big and small are constantly updating their SEO strategy, so there's no reason why you wouldn't do the same; otherwise, your business will surely be left behind.
Improve Your Content Marketing
Content is king, especially when it comes to digital marketing. As also mentioned earlier, consumers also based their buying decisions by reading interesting and useful content. Your content should focus more on building an audience and creating brand awareness. You should also do more in-depth research about your target audience's needs and how your brand will be able to cater to those needs. After all, the goal of your business is solving your customer's problems.
Furthermore, you need to have a brilliant team of content creators. And we are not talking about writers alone, because when we say content creators, it includes SEO experts, video and graphic designers, and copywriters. These people should be able to bring out your brand's voice to your target audience and develop engagement effectively. However, don't forget all your existing content. They may age over time, but if optimised correctly, they can still become useful and relevant in the coming years..
Through content marketing, you can effectively educate both your current and potential customers about the benefits of your brand and why they should try it. It allows you to build trust, generate leads, and cultivate customer loyalty.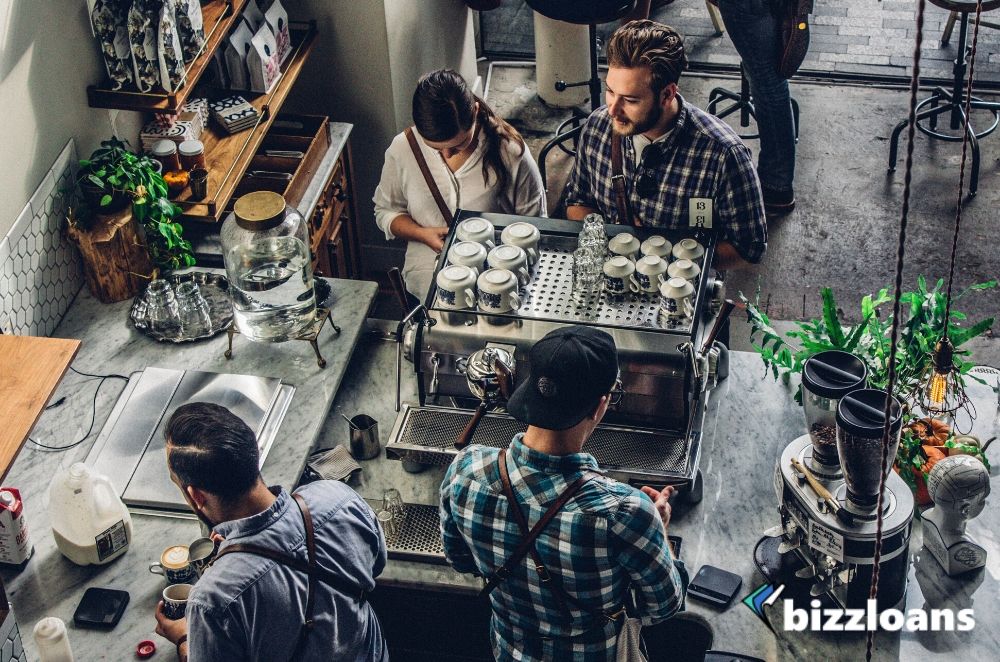 Do Job Automation Properly
Automation is inevitable in the coming years, whether we like it or not. And it is becoming a valuable asset for every business, especially when it comes to other aspects of marketing. For example, you might want to look for automation platforms that do things like store email templates or perform general yet repetitive customer service. In this way, you or your employees can work on a more critical task.
Automation is necessary to keep up with your competitors. However, doing random automation won't help you achieve your goals and will only drag your business down the hardest. Make an overall business assessment and see what tasks need automation, and what still needs a human touch.
Upgrade Your Cybersecurity
Long ago, having firewalls and installing the right antivirus was enough to keep your system safe. But today, every business must have better cybersecurity software and programs if they want to protect their precious data. As our technology continues to evolve, hackers also evolve as well. They are constantly spreading cybercrime globally, putting every business at risk. In fact, even high profile companies such as Facebook, Yahoo, and UK National Health Service suffered a breach affecting every one of its millions of customer accounts, costing them millions of dollars.
Hackers are also targeting small businesses through the use of a very dangerous program called ransomware. In fact, there are already more than 4000 cases of ransomware attacks recorded almost every day.
Cybersecurity is something that you should be investing in this coming year. While having the right antivirus is still essential, it's not enough. You need more tools, resources, and solutions to prevent hackers from touching your data. Moreover, if your business has IT professionals, they should develop backup plans and disaster recovery procedures in case a ransomware attack occurs.
Embrace a Global Workforce
Thanks to the rise of freelancing, small businesses can now have a chance to hire professionals that can perform tasks at a lower cost. In hiring freelancers, you will be able to meet a broader range of professionals during the hiring process since applications are not limited, thus increasing the odds of finding the one who is the perfect fit. Also, compared to the traditional recruitment process, you get to meet people with a broader experience and expertise.
Not only that, you can also save profit from hiring freelancers at affordable rates. You can even save more since you are not required to provide them with necessary employee benefits such as health care and office equipment.
Take Advantage of Financial Platforms
Another thing that most business owners think about doing in this coming year is business expansion. However, doing this would require money. While some may use their hard-earned profit from previous years to fund the expansion, applying for a business loan is still the best move. Besides, no one would ever dare to drain all their funds in the expansion process because that would be too risky. Furthermore, those points we have mentioned earlier on how to prepare your business for the next year also requires additional funding.
The good thing is that, nowadays, getting a business loan is a lot easier compared before. Long ago, business owners had no choice but to get a business loan only from local banks. They had to undergo a tedious process of pitching their business model and hope to get approved. Today, many independent financial institutions are on the rise to help both big and small businesses to not only fund their business expansion but to help them grow their business financially.
Financial Mistakes You Should Avoid
When making preparations for the next year. You should not only focus on how to improve your business, but you should also know the common financial mistakes you need to avoid as well. Below are the common financial mistakes you need to know to avoid putting your business at risk next year.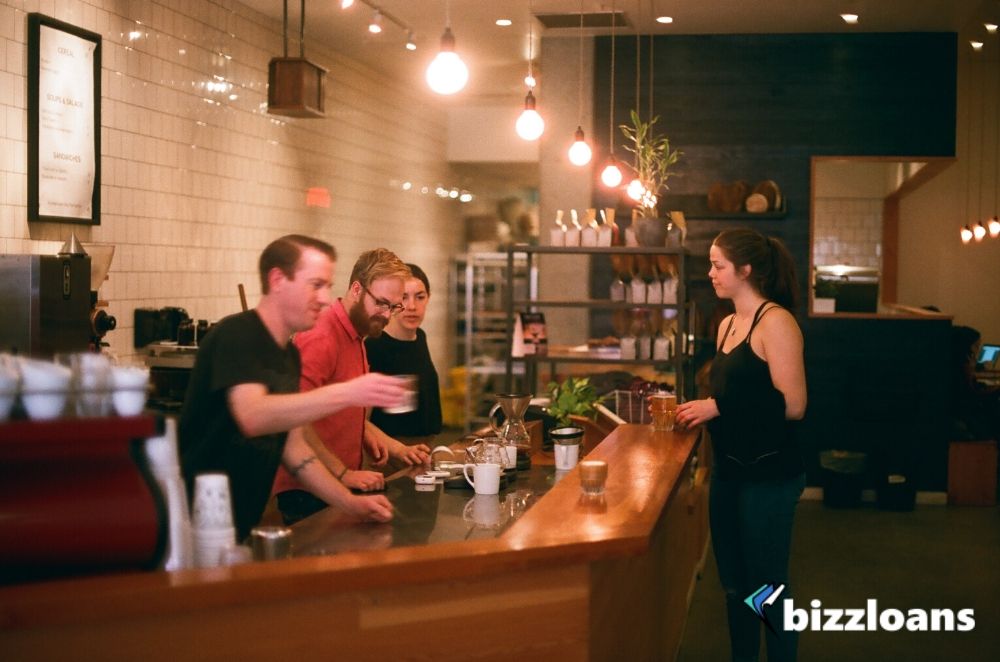 Inaccurate Tracking of Business Costs
Your accounting and bookkeeping will lose their effectiveness if they don't help in keeping your records accurate. If that happens, it will make your business vulnerable to losing profit. It is essential to make sure your financial system can accurately track all your business transactions, especially if you have plans to expand your business this coming year. Doing so can help you accurately gauge the health of your business.
Mixing Business Funds with Personal Funds
Since a single person owns most small businesses, there's a thin line between their individual personal finances and those of their business. Mixing up your business funds can make it difficult to sort out your personal and business transactions, it could cause a big problem when tax time comes around. It can also make it difficult for you to apply for a loan or a line of credit since most lenders want an accurate snapshot of your business's finances.
Not Preparing for Tax Season
While you can do tax preparation yourself, it would be a daunting task. Business people, especially those who own small businesses, tend to avoid hiring tax professionals to do tax preparation to save money. However, by doing so, some of them end up paying more, and some struggles to organise all manner of receipts and tax documents required to file an accurate tax return.
The Takeaway
Preparing your business in this coming year is undoubtedly challenging. You need to continuously create a plan on how your small business will be able to survive the competition and get ahead of your competitors. If you ever find yourself needing a loan, you can always approach independent financial institutions like Bizzloans. We offer different financing options to suit your different business needs. Make sure to check below to get a free quote.
No Security Necessary
The main thing that makes unsecured loans more attractive than secured loans is the fact that they're no security. It might be an obvious thing to highlight but it clearly matters. You won't be weighed down by the pressure and worry associated with having collateral hanging over you and potentially being lost to the lender if you fail to make repayments. If you don't want to take the risk of losing your collateral, you just need to opt for an unsecured loan instead. It'll allow you to avoid any risks associated with secured loans.
Build Up Your Future Credit Score
By taking out a loan and then paying it off on time, you will help to build or repair your credit score. Many companies are dealing with poor credit, but by taking out an unsecured loan with a lender that is happy to lend to companies with poor credit, you can start to turn the situation around. Meeting regular repayment deadlines shows the world that you are able to stay on top of your financial obligations and pay off the money you owe, and that will only help your business going forward.
Why Your Business Might Want to Take Out an Unsecured Loan
There are lots of reasons why your business might take out a loan, as well as reasons not to. You shouldn't take out a loan to cover running costs, but if you want to do other things, such as the things we're going to discuss below, an unsecured business loan can be ideal.
Grow and Expand
Most entrepreneurs have big plans for their businesses. They want to ensure that their business is one that's got a bright future. So if the time has come for you to grow and expand your business, you should think about whether taking out an unsecured business loan might help you to do that. It could be exactly what you need to get your business moving in the right kind of direction. It takes money and investment to grow your business and a loan might just be the ideal solution.
Take on More Clients and Customers
If your business doesn't currently have the resources to deal with more customers and clients, it could be time to scale things up. However, that's something that costs money, whether you like or not. Taking out an unsecured business loan could help improve the resources your business has available. It could mean hiring more people so that you have the human resources needed to take on more clients and make more customers happy. The loan will cover the costs associated with doing that and it'll pay for itself if you're able to improve your profits as a result.
Fund a New Marketing Campaign
Maybe it's the case that attracting new customers to your business is where your problems lie. It's not always easy to get your voice heard and make people aware of why they should be taking notice of your business. An unsecured loan could be used to fund a new marketing campaign that gets your message out there and makes more people interested in your business and what it's offering. So if you have an idea for a marketing campaign that you think might work but you don't have the financing for it, consider a loan.
Improve with Fewer Risks
The chance to improve your business in the many ways mentioned above offers you a real opportunity that you might want to grasp. Secured loans can offer the same access to financing but come with more risks to your business. With an unsecured loan, you can reap all the rewards that come with having the cash to invest in your business without having to worry about the risks adversely affecting the business in the future. The chance to improve with fewer risks attached to that chance should not be ignored or dismissed.
The Requirements for Getting an Unsecured Business Loan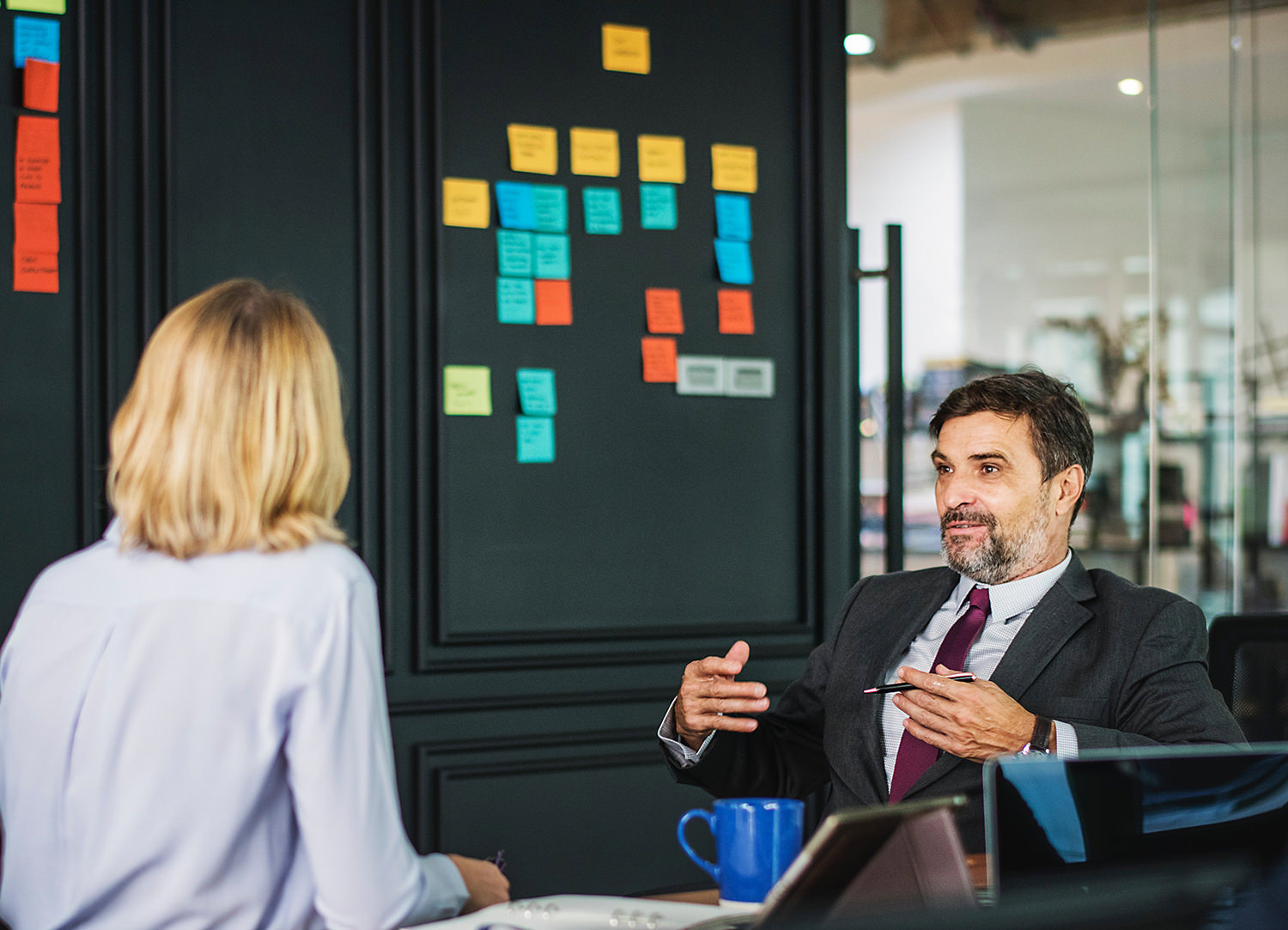 There are some requirements you'll need to be aware of before you take out an unsecured business loan. These aren't too harsh or restrictive at all, but they are important.
24 Month Limit
When you take out an unsecured loan from Bizzloans, you have to pay the loan back within 24 months. That's the maximum repayment term that's on offer. Of course, that won't be a problem for the vast majority of businesses out there. It's important that you look at the finances closely and decide for sure that this is something your business is going to be able to do. You'll have a chance to do this when you get a quote from us, so you'll know exactly what you're signing up to.
Business Bank Statements
To ensure your business is in a financial position to take on a loan of the size you've applied for, you'll need to simply submit your business's bank statements. This allows us to ensure that we lend responsibly and don't burden you with a debt that is too much for you to take on. It's in both your best interests and ours that you're able to handle the loan that you take on.
Photo ID
To ensure everything is correct and proper, and you are who you say you are, you have to submit a photo ID. This is common practice and ensures that all financial transactions are above board and in order. It's very easy to do and needn't be a headache for you. Once we are satisfied with your application, you've provided the bank statements and we've checked your ID, it won't be long before you have access to the loan you applied for.
Getting an unsecured business loan for your company could be just what it needs right now. It's a much safer option than taking out a secured loan and you'll be accepted much faster. Don't hesitate to get in touch with us here at Bizzloans if you're thinking of taking out an unsecured business loan.