Small business owners would usually go anxious during months when cash flow unexpectedly goes down. But there are ways in which planning can be done ahead in managing cash flow during lean season. You will also prevent yourself from going downhill if you plan your finances carefully.
Since cash flow is the most important thing to keep a business running during slow months, here's our take on the top cash flow hacks you can do even in the toughest of times.
1. Manage Your Cash Flow Budget
Having a budget will help you plan for your ideal sales target every month. Start by reviewing your sales results from last year. Change the numbers according to expected monthly revenues, which will be based on any information and investments for this current year. You can also check last year's sales by customer to see who purchases at certain periods of the year.
It's also best if you stockpile cash in advance, or save for the rainy days. This way you can have buffer money that you can tap into when sales are low. For big investments, you can go for equipment financing or buying it through instalments to even out expenses all throughout the year.
Take a closer look at where your money is going in business. What are the things that are leaking money away and how can you lessen the costs? Try delaying cosmetic improvements or renovations, and do them after you have received a bigger cash flow.
An effective way to stay on top of your finances is to use software or apps that track the inflow and outflow of money. It's a vital step to manage your cash flow and not go overboard with expenses. Use tools such as Cushion, UpYourCashFlow, Pulse or Float that can give you a clear overview on where your money is going.
2. Match Your Cash Flow
Now that you've made some sales projections, you can now co-relate that with projected monthly cash flow. Start reviewing your monthly cash flow statements from your accounting system. Add information such as current payables, receivables, current budget projections, and inventory turnover to determine how much cash flow you can receive in a month.
You can never know if your sales projections would be truly accurate for a certain month, so you need to keep updating your projections. Proper planning, forecasting and a regular review of your financial sheets can help you determine how money moves in your business.
3. Negotiate With Your Vendors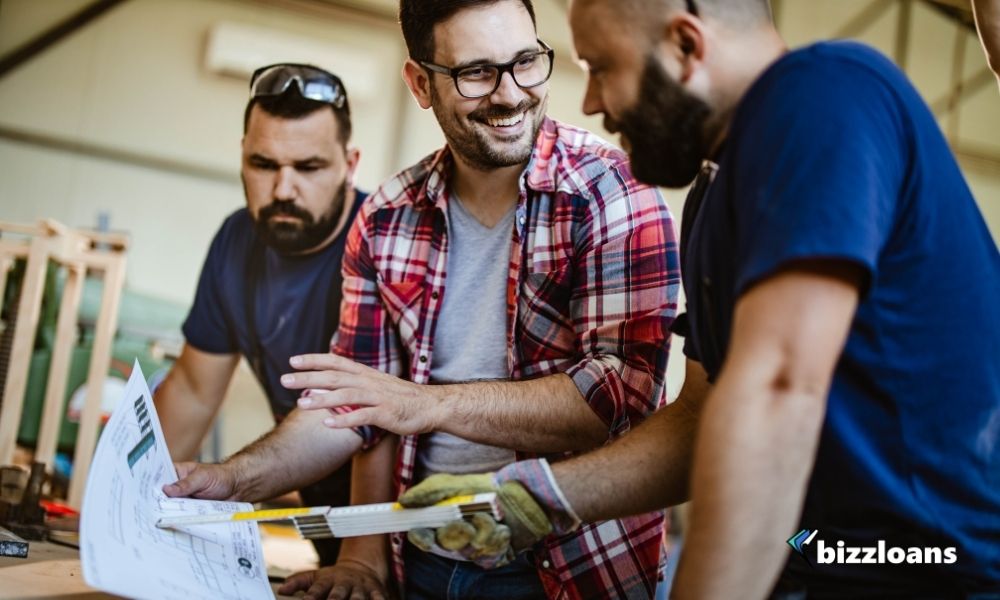 You may be able to negotiate terms with your vendors, especially when you present certain months during the year as having slower cash flow. For example, if you have a 60% profit during the summer season, but only have 40% profits during autumn, then you can show these cycles to your vendors in advance to re-negotiate payment terms. In case your payments will be late, notify your vendors immediately so that they can also plan for their cash flow needs.
Make sure that you also manage your payables wisely. Pay your vendors, suppliers or contractors on time, but not ahead of schedule. Maximise your payment terms so that you can have interest-free capital in your disposal. Look for suppliers who can give you a 30-day or 60-day credit limit for you to maximise your working capital.
4. Make a System of Collecting Payments
Here are some tactics you can use to streamline collection of payments:
You can ask a deposit from customers for those projects started during lean months. A tactic like this can help you manage cash flow during those times, as more of the project requirements need to be paid upfront than usual. You can say that they have to make a 30% to 50% downpayment as an assurance before starting the project. If this goes well with your customers, you may have the upper hand to do this all throughout the year.
Payment Methods and Delivery of Invoices
To ensure that you get paid as soon as possible, issue invoices immediately after delivery. Follow up on clients and remind them to pay you promptly. Indicate late payment penalties in your contracts to motivate customers into paying early.
Provide a variety of payment methods to your customers. Check out the field if there are common payment systems that most people are using. Take for example Paypal or other online banking payments that people are using in your locality. The more options you offer, the more likely it is that a customer will pay you immediately.
Cash-Free Invoices vs. Paper Invoices
You can try cash-free invoicing, which is fast and convenient for both parties. Do consider including bank deposits, bank transfers, credit or debit card payments, check or cash payments in your business as well.
If you are still required to send paper invoices, a sure-fire way for customers to not ignore you is to create professional-looking invoices. Include your business logo, branding elements, contact details, and other essential information. These things should be easy to look at and read through so that your invoice will be given importance.
5. Supplement Your Cash Flow During Slow Months
You can also create alternative business options during the slower parts of the year. What else could you offer to your market when an item is off-season? What other services can you provide which will complement your main offerings? Diversify into off-season alternative products or services so that you can keep earning even if it's not your peak season.
Partnerships and Online Presence
To venture out further, try collaborating with other businesses to offer off-season deals to customers. Moving your sales online can also extend your reach in the market, as it can cater to national or international customers besides your usual local customers.
Managing your inventory is also crucial for consistent cash flow. If you have any inventory left at the end of the season, consider marking them down and selling them at a discount. This can increase your off-season revenue and cut down on carrying costs. Try asking suppliers if they allow merchandise to be returned for a credit against next season's order.
Avoid overstocking to prevent unnecessary spending. Stock more on fast-moving goods and supplement it with slow-moving goods to keep your inventory in order.
For other equipment that you no longer use, consider selling them for a quick buck. Idle equipment ties up capital that you can actually use more productively. Equipment that has been owned for a longer period can have a price equal to its salvage value or less. The profits from selling old equipment can be taxable gain you can report in your tax filings.
Putting Your Eggs in Different Baskets
Why not consider saving some of your profits in interest-earning accounts as well? You can keep your money growing even if you're not using it for working capital. Part of your savings can also go to stocks or mutual funds, which will grow your money as passive income. Having different income streams in the form of active income from your business and passive income in other investments will give you various opportunities for financial growth.
6. Get Small Business Financing To Support Cash Flow
There are banks and online lenders which offer small business loans to help you with short-term financing. One example is when there are invoices that haven't been paid yet and you need to pay your staff in a couple of days, you can apply for a short-term loan to pay your employees immediately and repay the loan when your invoices have been paid. If cash flow is tight at the moment, you can opt for the following financial solutions to help finance your current business needs.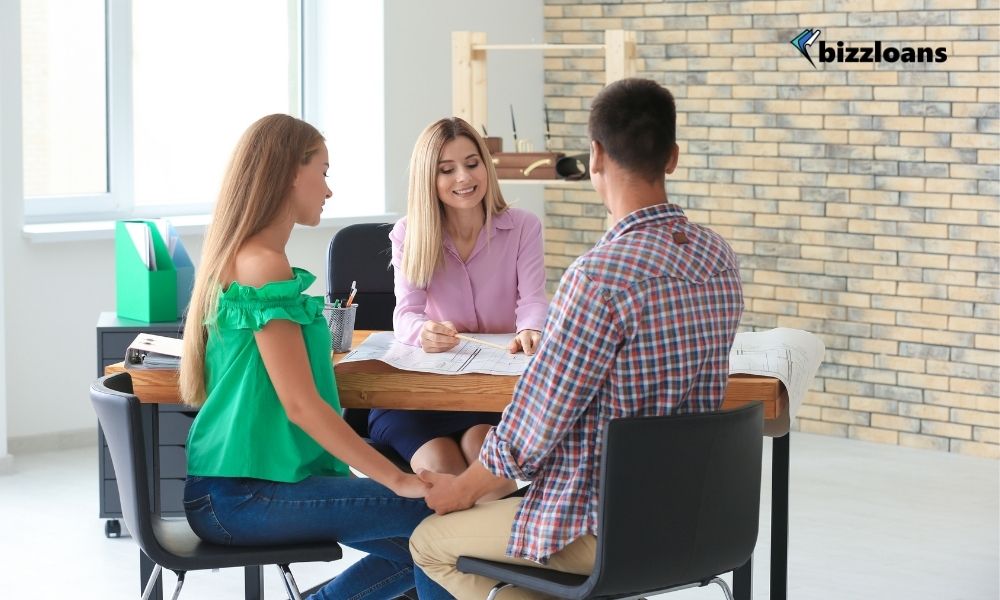 Take advantage of this loan solution when you're planning to finance one-off business investments. A short-term loan is a good option when you need money quickly. It also requires less requirements to get approved. However, it can come with high interest rates. Loan terms are usually within 3 to 18 months, with interest rates starting at 14%. You can loan from $2,500 to $250,000. Time to get approval would commonly take 2 days.
This is when you need financing for an equipment needed in your business. There are terms where instead of paying for the full cost of equipment upfront, you can use asset-based loans. Lenders will focus more on how much the equipment will cost instead of your personal credit score. Your equipment financing will last for the expected lifespan of the equipment, so you won't have to pay for longer than you'll get to use it for.
A business line of credit allows you to borrow an agreed amount, and pay for the interest on what you actually use. When the bank approves a line of credit for $100,000, and you only use $50,000 from it, you'll only pay for the interest of the $50,000 you used. You can repay the loan at your own pace and have the flexibility to get money only when you need it. There are also many small businesses out there that use interest-only line of credit during times of the year when cash flow is slower than usual. The loan can eventually be paid off when sales increase during another season.
Business credit cards popular form of small business finance, but the interest rate is usually high. They do offer an interest-free period on charges, such as not having to pay interest when you pay off the loan amount within 55 days of the charge. If you're going to apply for a business credit card, the card provider will require you to submit information such as income, length of time in business, credit report, and credit score to determine your credit-worthiness.
Having a business overdraft allows you to run a negative balance in your regular transaction account up to a certain amount. You'll have to pay the interest on any funds that are overdrawn. Besides the interest to pay, you'll also be charged with certain fees. You can get business overdrafts in secured or unsecured forms.
If you have poor credit, this type of loan can help you with immediate financing. With a merchant cash advance, the lender gives you a lump sum of money, which you pay back by allowing the lender to take a fixed percentage of your daily credit and debit card sales. You can loan from $2,500 to $250,000. Time to get funding approval would take 1 to 2 business days.
This is best for business owners with unpaid invoices. You submit the invoices to a financing house, and they'll give you payment in advance. You get the funds once the invoice has been paid by the customer, minus fees and charges.
Unsecured loans are perfectly suited for small businesses due to the convenience of getting them. You won't have to go through a complicated application and lending process. The lender will analyse your finances, which includes bank transactions and other information, to determine how much will be loaned to you. There's also no need to provide collateral. Unsecured loans can be approved in as quick as 24 – 28 hours, and at times you'll only need to show bank business statements and financial management information.
Managing cash flow need not be a big obstacle for business owners. With the cash flow tips mentioned here, you can stay ahead in business and be ready for any contingency.
Take the opportunity during off-peak seasons to make your business even better – what strategies can you implement or marketing tactics to boost. Make the most out of those times to succeed when other businesses might flounder. You'll learn a lot of important strategies to make your business more profitable during those months when sales are down. It's during those lean months where you are moved to become more creative and tenacious in making your business thrive.
Among the aforementioned types of small business financing, a business line of credit is becoming an essential for small business owners to thrive at any season. Start getting an unsecured loan or business line of credit here to support your business needs.
No Security Necessary
The main thing that makes unsecured loans more attractive than secured loans is the fact that they're no security. It might be an obvious thing to highlight but it clearly matters. You won't be weighed down by the pressure and worry associated with having collateral hanging over you and potentially being lost to the lender if you fail to make repayments. If you don't want to take the risk of losing your collateral, you just need to opt for an unsecured loan instead. It'll allow you to avoid any risks associated with secured loans.
Build Up Your Future Credit Score
By taking out a loan and then paying it off on time, you will help to build or repair your credit score. Many companies are dealing with poor credit, but by taking out an unsecured loan with a lender that is happy to lend to companies with poor credit, you can start to turn the situation around. Meeting regular repayment deadlines shows the world that you are able to stay on top of your financial obligations and pay off the money you owe, and that will only help your business going forward.
Why Your Business Might Want to Take Out an Unsecured Loan
There are lots of reasons why your business might take out a loan, as well as reasons not to. You shouldn't take out a loan to cover running costs, but if you want to do other things, such as the things we're going to discuss below, an unsecured business loan can be ideal.
Grow and Expand
Most entrepreneurs have big plans for their businesses. They want to ensure that their business is one that's got a bright future. So if the time has come for you to grow and expand your business, you should think about whether taking out an unsecured business loan might help you to do that. It could be exactly what you need to get your business moving in the right kind of direction. It takes money and investment to grow your business and a loan might just be the ideal solution.
Take on More Clients and Customers
If your business doesn't currently have the resources to deal with more customers and clients, it could be time to scale things up. However, that's something that costs money, whether you like or not. Taking out an unsecured business loan could help improve the resources your business has available. It could mean hiring more people so that you have the human resources needed to take on more clients and make more customers happy. The loan will cover the costs associated with doing that and it'll pay for itself if you're able to improve your profits as a result.
Fund a New Marketing Campaign
Maybe it's the case that attracting new customers to your business is where your problems lie. It's not always easy to get your voice heard and make people aware of why they should be taking notice of your business. An unsecured loan could be used to fund a new marketing campaign that gets your message out there and makes more people interested in your business and what it's offering. So if you have an idea for a marketing campaign that you think might work but you don't have the financing for it, consider a loan.
The chance to improve your business in the many ways mentioned above offers you a real opportunity that you might want to grasp. Secured loans can offer the same access to financing but come with more risks to your business. With an unsecured loan, you can reap all the rewards that come with having the cash to invest in your business without having to worry about the risks adversely affecting the business in the future. The chance to improve with fewer risks attached to that chance should not be ignored or dismissed.
The Requirements for Getting an Unsecured Business Loan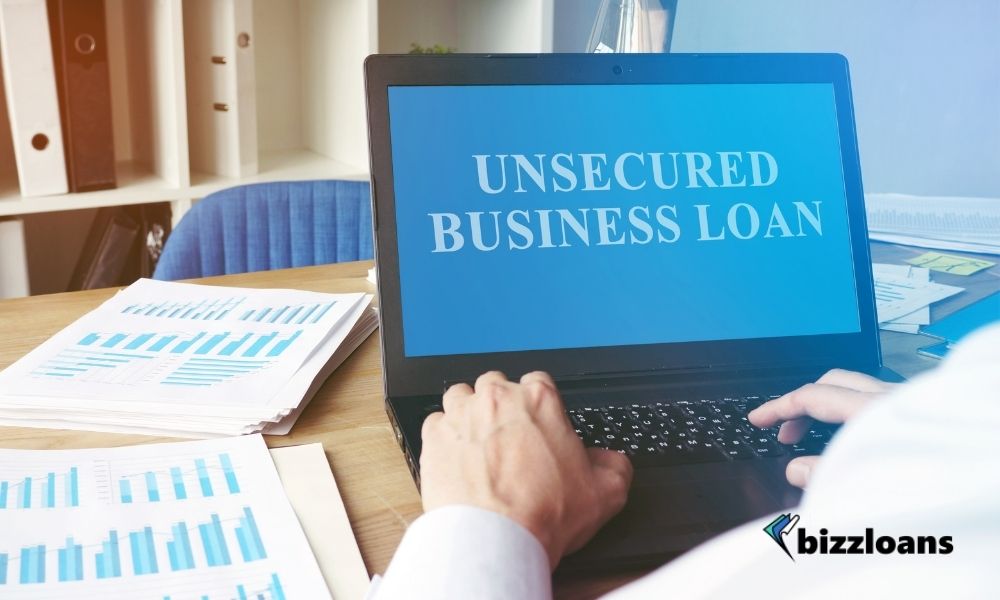 There are some requirements you'll need to be aware of before you take out an unsecured business loan. These aren't too harsh or restrictive at all, but they are important.
24 Month Limit
When you take out an unsecured loan from Bizzloans, you have to pay the loan back within 24 months. That's the maximum repayment term that's on offer. Of course, that won't be a problem for the vast majority of businesses out there. It's important that you look at the finances closely and decide for sure that this is something your business is going to be able to do. You'll have a chance to do this when you get a quote from us, so you'll know exactly what you're signing up to.
Business Bank Statements
To ensure your business is in a financial position to take on a loan of the size you've applied for, you'll need to simply submit your business's bank statements. This allows us to ensure that we lend responsibly and don't burden you with a debt that is too much for you to take on. It's in both your best interests and ours that you're able to handle the loan that you take on.
Photo ID
To ensure everything is correct and proper, and you are who you say you are, you have to submit a photo ID. This is common practice and ensures that all financial transactions are above board and in order. It's very easy to do and needn't be a headache for you. Once we are satisfied with your application, you've provided the bank statements and we've checked your ID, it won't be long before you have access to the loan you applied for.
Getting an unsecured business loan for your company could be just what it needs right now. It's a much safer option than taking out a secured loan and you'll be accepted much faster. Don't hesitate to get in touch with us here at Bizzloans if you're thinking of taking out an unsecured business loan.