When you want to scale up your digital business and generate more sales leads, you should be able to get more people to know about it. Let's face it. If no one or only a few people learned about your product or service, expect zero or limited conversion. No matter how good your product is, no one will buy it if you don't market it well. In this article, we'll show you how you can effectively market to attract B2B sales leads and convert them into raving customers.
Take note. B2B marketing is not something you can tweak in a while or so and then, expect immediate results. The tactics we will present here are simple and doable. But you have to learn other facets in your implementation such as consistency and alertness to trends. Expect to encounter humps and bumps, but as you go on doing it, you'll get the hang of it.
The strategies below have been time-tested. They helped countless businesses keep on track and generate quality leads. But before we delve deeper into that, let's first look at the fundamentals of B2B marketing.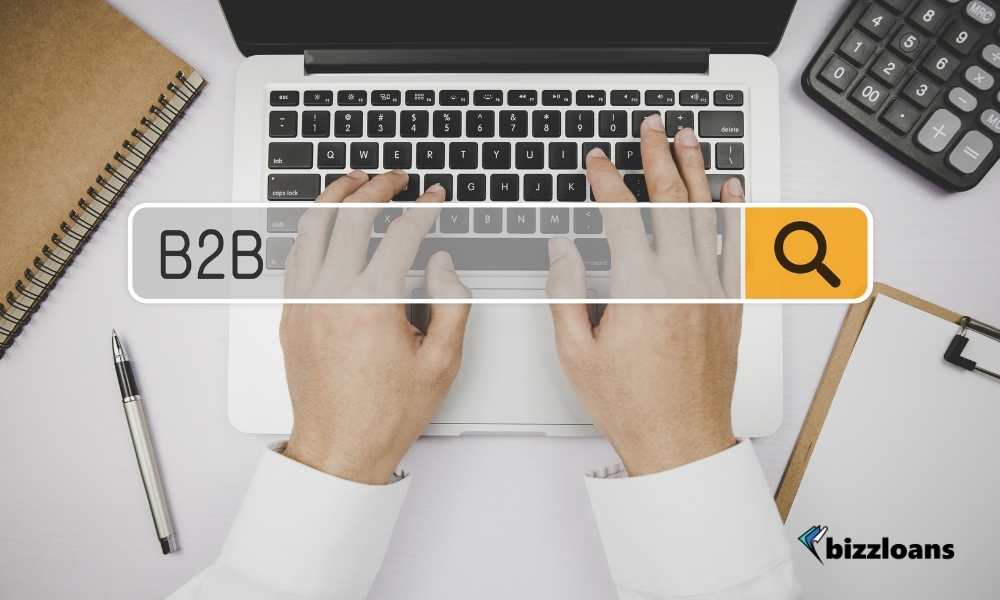 What is B2B Marketing?
B2B is short for business-to-business marketing. In other words, it is the marketing of a product or a service to another company or organisation. Let's say you have a machinery business and your friend has a vast farm. If you promote your tillers and tractors to your friend, you are applying B2B marketing.
Another example is when you have a computer business and you can market your desktops, laptops, and related accessories to schools and corporate offices. That's B2B marketing as well.
Other items usually marketed through B2B are software-as-a-service (SaaS) subscriptions, security solutions, tools, accessories, office supplies, and many more.
Generally, B2B marketing tends to follow a more informational and straightforward approach compared to Business to Consumers (B2C). That is because B2B's business purchase decisions rely heavily on bottom-line revenue impact. B2B also focuses on the return of investment (ROI).
While it's worth noting that B2B targets companies, it specifically singles out individuals with control or influence on purchasing decisions. It can range from a wide variety of designations and functions- from the bottom level of the corporate ladder to the C-suite.
In today's digital environment, however, B2B marketers sell to purchasing committees with different prime stakeholders. It makes the landscape more complex and challenging. However, a marketer can more easily develop relevant and personalised information for reaching out to buyers. That's because data sources are now becoming more robust and accurate.
How to Generate Sales and Revenue?
If you can boost your volume of leads by 20% while the typical quality of your existing leads doesn't fluctuate, then you'll generate 20% more income. That may seem like a simple analogy, but it works. It's also cost-effective.
Whenever you generate a new email address (or company name, address, or landline), you create a higher possibility of boosting your sales leads. Each subscription you make is worth something. There may be varying values in general. For example, the email addresses that subscribed to your blog or website have a higher chance of conversion than the email addresses you generated through a competition. In the same way, the email addresses you gained from social media ads can convert pretty well while those you attracted through referrals may not be so valuable.
Because of that, it matters to put a premium effort on lead generation. As a marketer, you have to take it seriously. It is one of the most critical components of your business, and therefore, you should continuously monitor and evaluate the effectiveness of all your lead generation practices.
Surprisingly, 85 percent of B2B marketers identify lead generation as their number 1 challenge.
But don't fret. That's a challenge you should be willing to take as a marketer. It can either make or break your business. Fortunately, there are different lead generation ideas you can apply to improve lead generation among B2B companies. Take note, however, that these practices vary from one scenario to another.
That is why you need to accurately assess your company's current situation- its issues and the opportunities arising. In that way, you can thoroughly identify the best B2B marketing practices you should apply. Here are B2B strategies you can implement.
1. Create Time and Venues for Good Conversations
Digital tools allow business representatives to have one-directional communication with their target stakeholders. These tools can come in the form of a website, blog posts, and videos. Even more advanced tools such as email marketing, webinars, and several applications such as App and Zoom also make such communication viable and accessible with just a few clicks.
In almost all company communication-related transactions such as interviews or project reporting, these tools play important roles. Pursuing efficiency, more and more start-ups and traditional businesses also utilise said channels.
However, the fact remains that real communication with clients and stakeholders are better ways to convert them into customers.
If your prospect inquires about a product you are selling through an affiliate link, don't just present the link again or collect them on a knowledge base. Walk your prospect through the step-by-step process. Give a call if you may. If not, chat or message him/her on digital platforms. That will substantially increase your chance of turning a prospect into a customer.
In other words, don't rely heavily on your digital accounts. Even though you have a lot of traffic coming in, only a limited number can make it to the conversion part of your funnel. It always helps to have someone guiding them all along. In the process, you also provide convincing details about your product or service so they can become repeat and rebound customers.
On some occasions, you can also meet your client. Many successful real estates and insurance brokers do this simple yet effective technique. Get to know your client, his/her issues or problems, and from there, position your product or service's value.
2. Tweet for Lead Generation
Twitter presents one of the best opportunities to drive qualified prospects. The challenge though lies in finding the right people. What follows is how you can effectively engage them. It can be as simple following them or joining relevant conversations. Dan Knowlton, a professional digital marketer, provides insightful tips on doing that. Check out his platform. He's got a lot of great video tutorials to help you get started.
Now, finding the right people on Twitter requires using proper and relevant hashtags or keywords. You can also make use of LinkedIn to find potential professionals and prospects. Specialist tools such as Followerwonk and CrowdFire can also boost your search.
Using Twitter to generate leads may entail a significant amount of time, but if you do it the right way, it can produce amazing results. Good thing, there are tons of online references (blog posts, videos, infographics, etc.) which you can access for free and apply on your business.
3. Convert Your Website Visitors into Leads
Visitors to your blog or website are direct prospects for lead generation. You can make use of tools like Leadfeeder to show you exactly who is visiting your site. It does this by linking Google Analytics and determining companies from your anonymous website traffic. That leads to data enrichment, providing contact details for prime prospects at those companies and allowing you to sync your leads to various CRM and automation tools.
As a background, CRM helps you to track and organise opportunities and client details. They help you stay organised and connected, no matter how sophisticated or advanced your operations become. Moreover, they synchronise your efforts across your firm as the collected information can be entered, stored, and accessed by employees in various departments.
Coherently, it matters to track your website traffic on an account level because it works well with any other online lead generation strategy. By automatically determining your anonymous site traffic, you can fill your sales funnel with leads you never knew you had.
4. Use Lead Databases
As hinted in the previous paragraph, B2B lead generation takes into account the quality of the leads. Of course, you can always make use of a database that someone else created. But you have to be cautious, especially if you are not sure of the quality.
Fortunately, there are tools such as Unomy and Salesfinder, which helps provide the extra source of leads you need. That holds especially true if your business is new or you need to push a big bump to your lead.
For more excellent reliability, you can make use of LinkedIn. It provides an almost endless list of professionals from different fields and expertise. For sure, some of them can potentially turn into raving fans or customers of your products or services.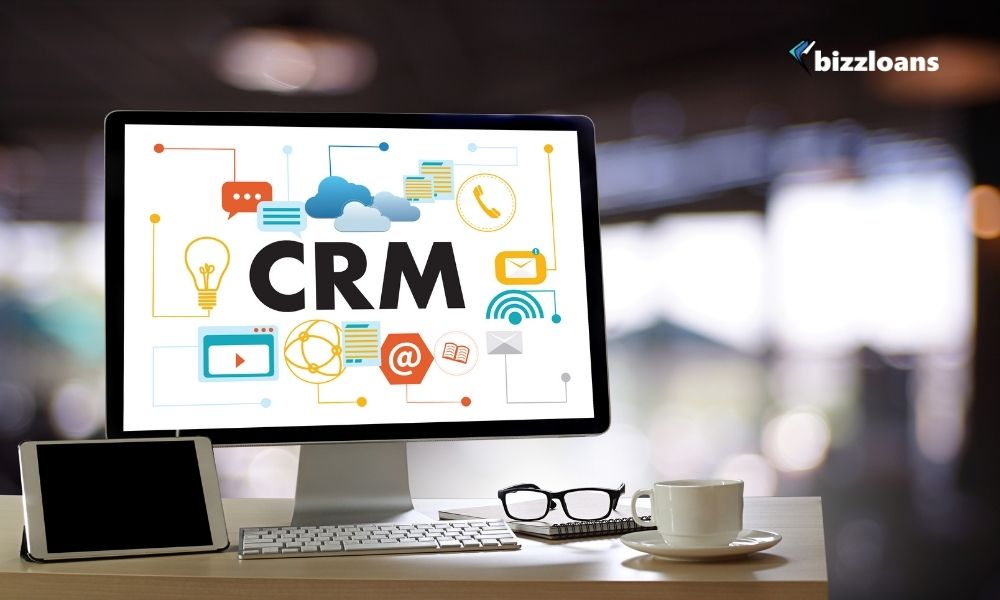 5. Marketing Automation Matters
Marketing automation lets you automate high-touch, and repetitive manual processes with support from technology solutions. It consolidates all your digital marketing platforms into one centralised system. You can then use this system to create, manage, monitor, and measure programs and campaigns.
Just like any technological tool, make sure to choose the proper marketing automation software for your business. Consider the size, complexity, and scalability of the prospective solution so that it matches your needs.
One of the best market automation techniques is email marketing. A crucial factor to your digital business is the collection of emails.
Once you have a source of new email addresses, you can apply marketing automation to nurture them and generate more data on your lead. Once they proceeded to the purchase cycle with your marketing automation, conversions, and sales may follow.
Use data to segment your customers so you can send relevant messages customised to their personalities, issues, and situations. Take note. Never email the same materials to a fresh lead that you would send to your earlier customers.
6. Answer Questions on Q and A Services
Generating sales leads happens if you address a prospect's problem. Fortunately, there are online forums such as Quora where customers are looking for the best solution provider. If you join the forum with the genuine desire to help solve their problems, then you can potentially attract leads with a very high trust towards you.
7. Leverage Someone Else's Audience
Collaborations work in every form of business, and that includes digital platforms. One way of online collaboration is guest blogging. It can significantly help you get your message across to a bigger audience and subsequently, generate leads. So let's say you just started your website or blog and you have zero or few organic traffic coming in. You can tap someone on your niche, and if you offer quality content, they may publish your post with a link to your blog.
If you are not sure where to get this started, you can check out Justreachout.io to look for people with authority and contact them. You can also tap freelancers to write articles for you and pitch them to relevant sites and publications. Don't forget to provide them links that will direct the pieces to your blog.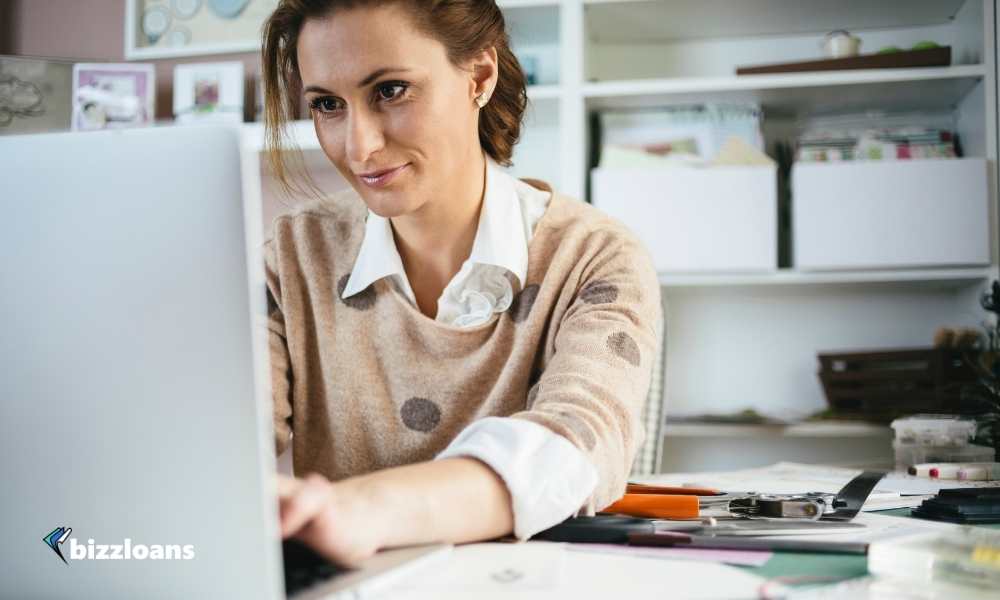 8. Chat Users with Live Chat
Even though you had properly laid out your website's foundation and placed relevant content, some visitors can sometimes miss out on what they are searching for.
Studies show that 42 percent of customers prefer to live chat for addressing their questions, while 73 percent of those who take part in a chat are satisfied with the results. Many successful websites and blogs have sections for customer live chat support.
Most live chat tools collect email addresses so you can let this work hand in hand with the previous tip mentioned.
9. Create Lead Magnets
If it's a free piece of content that your prospects are interested in, then it's a lead magnet. Some marketers would label this as an ethical bribe. It's a proven tactic of inciting curiosity and awareness then channeling the customer to the sales page.
Shopify store owners and infopreneurs apply this profitable tactic. For example, they would place enticing creatives on their Facebook pages to attract attention. When people click on these creatives, they get directed to a website or page. On this page, some links will channel them to the sales page. Here, they can decide to buy a product or not. But that's just a simple analogy to give you a picture of how lead magnets work.
Of course, lead magnets are marketed for free. People love free stuff!
Aside from social media, experts recommend Upwork to create lead magnets. But again, don't rush for immediate results. What is important is that you consistently post a good ad and select well-equipped freelancers to do the job. The process may take some time, but if done correctly, it can save you a lot of time and resources.
10. Promote Customer Referrals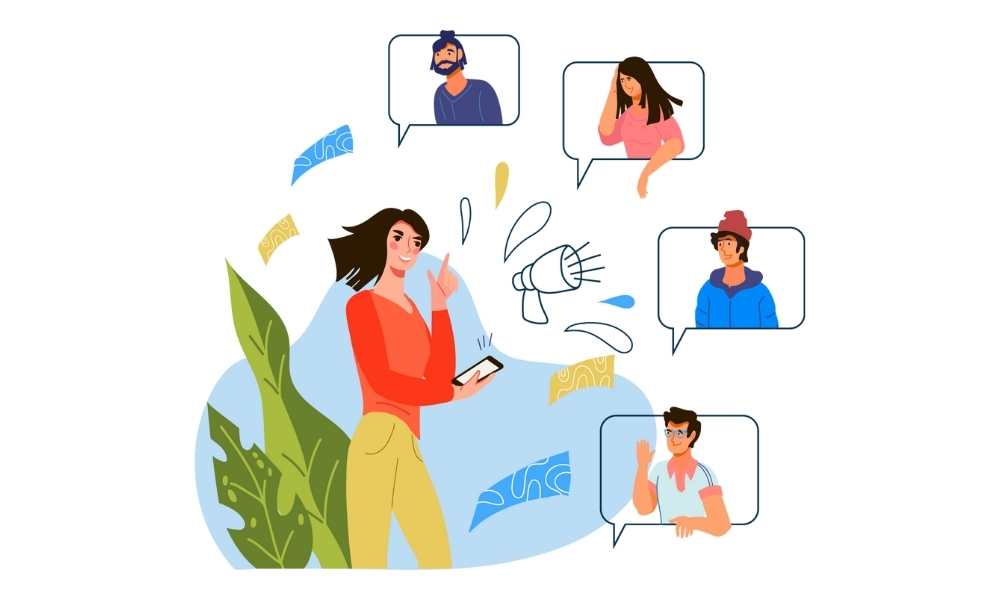 Customer referral has long been a practical approach in attracting prospects. However, much of this has changed. Thus, you also need to integrate new and innovative practices. Studies of referral marketing strategies in professional services show that 81.5 percent of providers generated referrals from anonymous people or from people who are not clients.
That's how powerful this marketing technique up to this day.
The good thing about this? Leads generated through customer referrals often pose the highest quality. To help you with this, you can make use of procedures such as NPS score to determine who're most viable to market your tool. In that way, you can then send them ideas on how they can promote the word. You'll be surprised at how they will do it and the results generated!
That's the wonder of this technique. You don't spend much, but the ripples your referrals create can significantly boost conversions and increase revenue.
11. Generate More Online Reviews
Online stores heavily rely on positive reviews and recommendations to generate more visitors. That also applies to B2B marketing.
Based on studies, 87 percent of B2B decision-makers scroll online before buying. In that way, they can find honest reviews about the product or service to back their decisions. So to attract more leads, you need to have reviews of your offer online. As much as possible, these should be positive. Who would buy a laptop on your store, for example, if all the reviews available are rants and complaints?
That is why crucial to good reviews is the quality of your product or service. Good reviews can make your store stand out from the competition.
Take note, however, that you should not consider buying reviews. If you only have one or two customers, make sure they will provide honest reviews. Don't try to fool the platform by bribing your customers to align their reviews based on what you want them to do. Let them speak up for themselves. You'll risk harming your rankings in search results if you don't do that.
If this tactic is something new to you, you can always tap for help. For example, try using NPS to locate the correct target group to request for reviews.
What To Do Next?
Getting a small business loan or line of credit will help you succeed in your B2B marketing efforts. You've come to the right place as Bizzloans provides the funding you need to grow your business. Get the financing you need now by getting a quote below and comparing financing options available for you.