With the advent of digital financial technology, people are now starting to embrace the fact that money can now be handled even without actually touching it. Digital payment systems were not really welcomed at first because of the risks of fraud and also due to systems not being that secured.
Financial technology has improved so much over the years and businesses have started to embrace the idea of minimizing trips to the bank to physically transact their money and to make transactions with their internal and external customers, as well. Decades ago, employees would receive their salaries in envelopes with the payroll manually computed. These were very prone to errors that almost always caused stress to the payroll team and the employee, too.
All paperwork involving transactions with the bank was manually processed. You will still have collectors at a certain period during the month going from one customer to the other to collect the check payments for the invoices owed to the business. Similarly, payments to creditors and vendors were paid in physical cheques in the past or had to be sent through mail or the company's collectors to be delivered to the creditors and vendors. Monthly dues, such as electricity and water, were paid by going to the respective offices and paying over the counter to settle. All of these things are now almost obsolete as countries have adapted to the use of digital and electronic payments to ease the way of doing business and personal financial transactions.
Financial technology applications have greatly improved over the years. Almost everyone now has access to a computer or even a smartphone that you can now do almost anything with a few clicks and presses on your digital devices. The financial mobile applications used to be feared upon by individuals because of the risk of fraud and online theft are now mostly secured and can be trusted. The convenience brought about by being able to pay with smartphones nowadays has become a necessity, especially to a lot of business owners who are always on the go and barely have time to physically transact with banks and payment centers.
The COVID-19 pandemic has also played a very huge role in changing the way money circulates in everything and everywhere nowadays. Because of the need for lesser physical contact to lower the risks of being infected with the virus, businesses have started to invest in electronic and digital forms of payment to operate their business. Similarly, everyone else has also started to gain confidence and trust in using mobile applications that will allow them to pay with smartphones and transact their money without physically having to go to the bank.
Paying with your smartphone has never been this easy with mobile applications that are simple to use but are secured and safe for online use. Like with all other mobile payment apps, most of them would need you to integrate or allow access to a main bank account or credit card where all transactions will be reflected almost real-time depending on the type of transaction done. You can also generate statements and even invoices that could readily be used by your business to reconcile records and transactions done online. And with the introduction of Near Field Communication (NFC), your very own smartphone can also be used like a credit card or a tap card as it acts as a digital wallet for you.
Here are some of the best mobile payment apps available in the market for both Android and Apple users that are being used by businesses and individuals alike.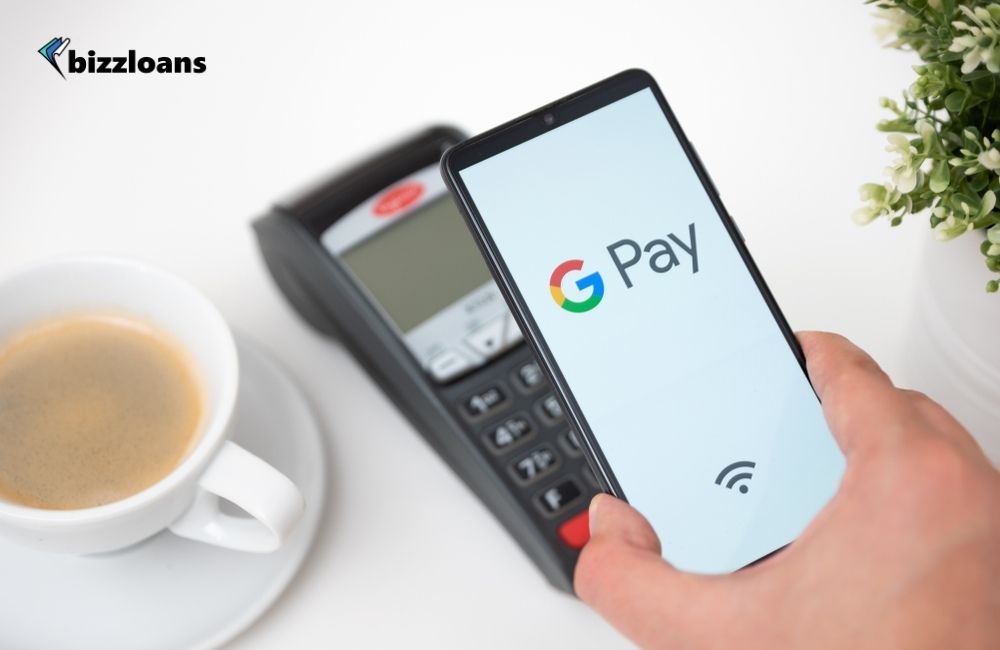 This seems to be the best mobile payment app of choice for most Android phone users because of its integration to Google and ease of use. On most Android phones, Google Pay is already pre-installed and all you need to do is set it up with your bank account, credit card, or debit card for use. iPhone users can also use Google Pay provided that you have a Google account installed on your smartphone. You need to register and connect your credit or debit card to your Google account to schedule automatic payments for a number of utilities and subscriptions available.
What is good about Google Pay is that it works seamlessly to pay for other applications that are installed on your smartphone and can be set up in a way to make payments for other utilities. The platform is secured with multi-layer security encryption and will not divulge any information about your bank, credit card, or debit card accounts stored in your Google account for this purpose.
Most bank-issued Visa, Mastercard, and American Express credit cards can be connected to your Google account to serve Google Pay. This mobile payment app is also widely accepted in a number of establishments, too, so it is convenient and generally safe to use. However, person-to-person payments or transfers would need another application called Google Pay Send to transact and send money. You may also connect your PayPal account for Visa cards and it is supported by Visa Checkout when used with Google Pay.
Of course, there are features that may not be available in all depending on the monetary and financial regulations of the countries Google Pay is being accessed from.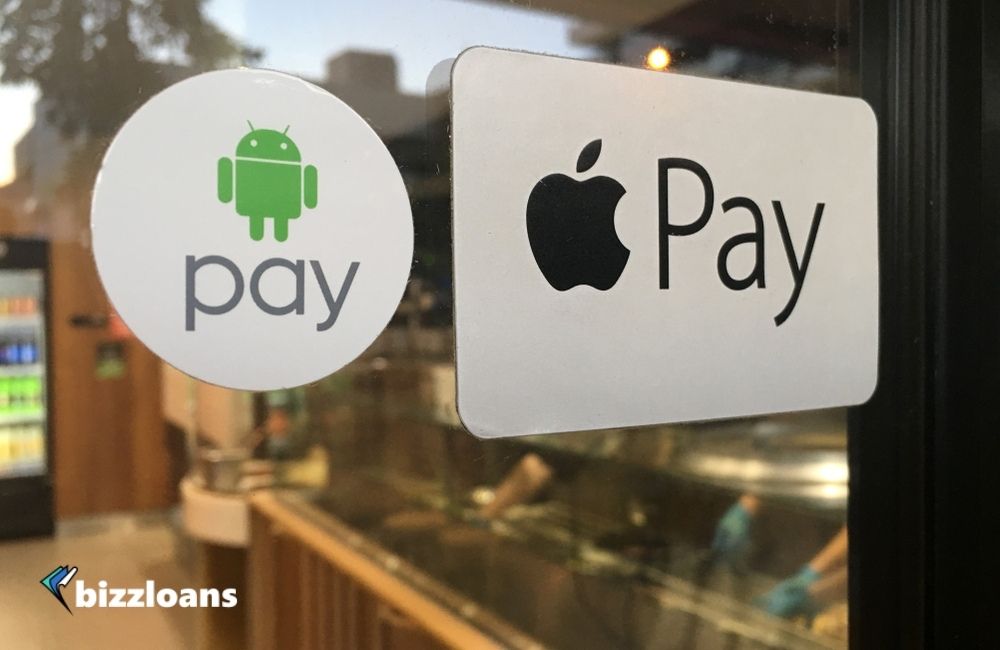 This is the best choice for Apple users who are on the iPhone and using Mac digital devices such as the iPad or MacBook. Apple Pay is connected to your Apple ID account that is very specific for the devices that you have. You do not even need to download this as a separate app. Apple is known to simplify complex things and this is one of those. Apple's products are known to be secure and so the trust rating of Apple Pay is very high especially to those who use their devices or smartphones .
How this works is that you simply need to provide and connect a debit or credit card account to your Apple ID so it will already contain the payment method you would use for purchases online and in store. Apple Pay is being used by a number of establishments as well and is also touted to be very secure because of the use of Touch ID sensor or Face ID, depending on the model of your mobile device.
Another advantage of Apple Pay is you may also send or receive cash to and from another person by simply using iMessaging or by asking Siri, the iPhone's digital assistant. The cash is transferred to your Apple Pay cash balance which you can then transfer to your own bank account as necessary. Please note that this feature is available only for those who are using iPhones as their mobile device.
It is to note once more that not all features of Apple Pay are available in all countries because of certain monetary and legal restrictions per country and the digital infrastructure capabilities of the telecommunications providers of those countries in which Apply Pay may be used.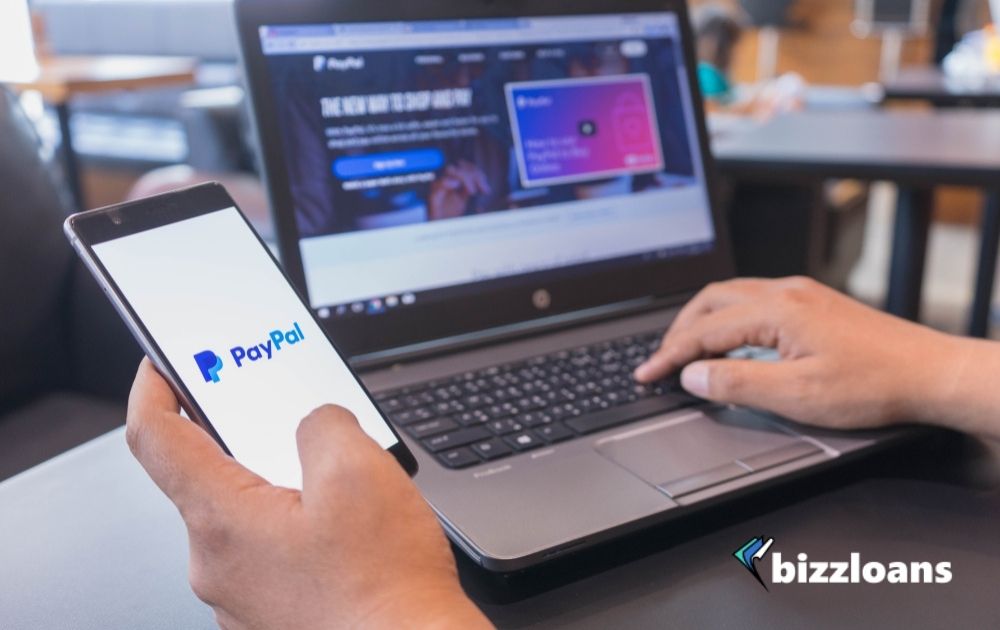 PayPal is already a household name in the field of financial technology and development when it comes to e-commerce, digital, and electronic payments. PayPal started as a security software for handheld devices in 1998. Their business model was not successful, so the owners decided to shift its focus to a then new concept of digital wallets. PayPal is considered as the proponent and pioneer of digital wallets and then the rest is history.
PayPal has been in the digital wallet business for more than twenty years and over time, they have been the mobile app of choice of business owners who would like to do their monetary transactions seamlessly and anywhere in the world. Their tie-up with eBay paved the way for online shops to use PayPal and do their business from all parts of the world. PayPal used to be accessed only from your browser and they were able to create a mobile app for it but still with the need to access your account from the browser for very sensitive and important changes in your account such as your bank account details tied-up to your PayPal account, addresses and other account verification requirements as stated in their terms and conditions of use.
You can transfer money to and from your PayPal balance from a debit card, bank savings or current account, and credit card. PayPal does not divulge these specific details during payment or receipt of cash as part of the site's security measures. Also, if your PayPal balance does not have anything on it, what it does is it would automatically get the amount needed to be paid to your connected bank account and transfer the money from there.
PayPal also has features for businesses who use it as one of their modes of payments for their transactions. All one needs to do would be to get the PayPal email address so that the money may be sent to that account. PayPal can help automate your collections process by sending out templated invoices that are specific to the requirements of your business.
For individuals, PayPal is also one of the best mobile payment apps used and is not far behind Google Play and Apple pay for your online shopping requirements because the process is simple and uncomplicated to use. You may also send money from one person to another which makes it a whole lot more convenient for their use.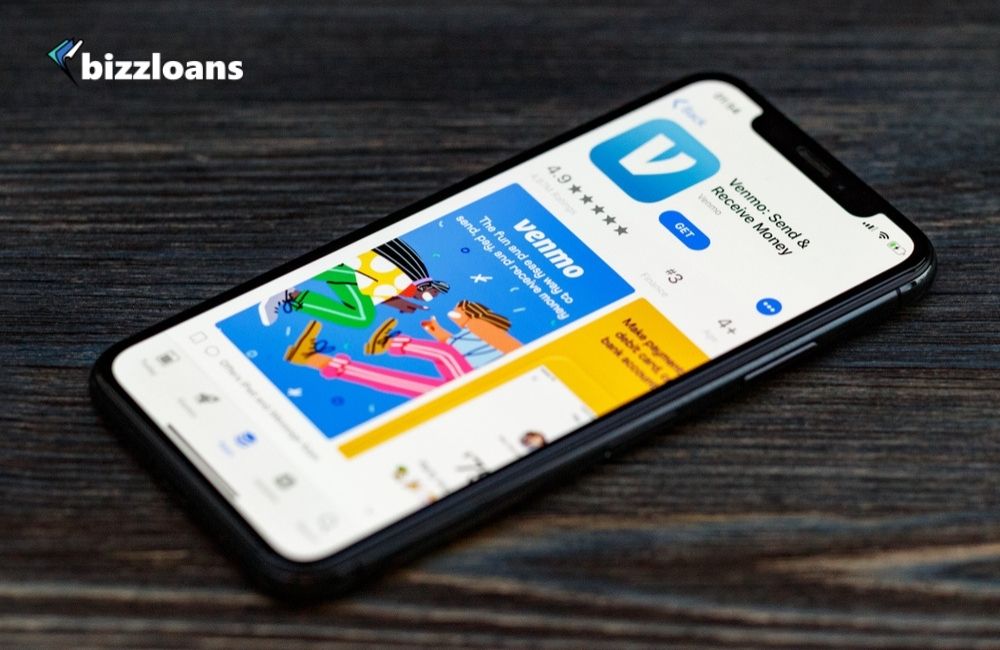 Venmo is a fairly new mobile payment app that is being used a lot especially for crowdfunding purposes. It is said that there are possible privacy concerns with its default settings, but this has not been too much of an issue because of the ease of its use and accessibility to almost all countries in the world. One very good advantage of using Venmo is the fact that one may be able to send and receive money and can also be directly deposited into your bank account. This platform is free for transactions without a credit card, and you may be able to connect Facebook contacts in order to send money.
It is considered as one of the best mobile payment apps available because it allows you to use your actual phone as a credit card in the point-of-sale terminals for as long as it accepts credit card payments. This is with the help of NFC technology that allows the phone to act like a credit card when tapped on to the payment terminal. Not all Samsung phone models though may be used as that. Samsung pay is available on most of the later models.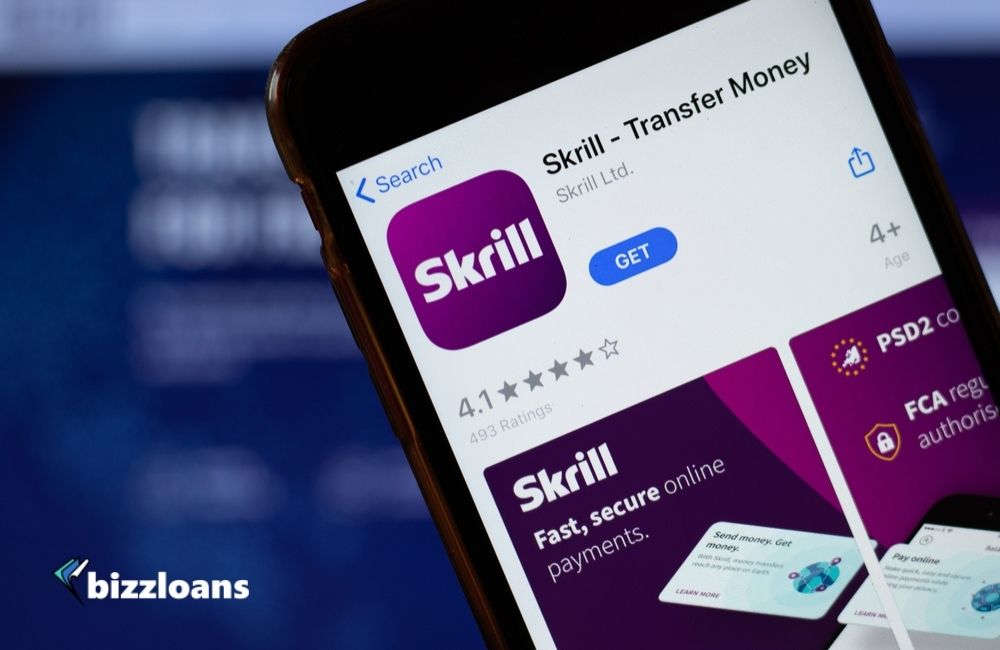 Skrill is similar to PayPal where you have an online wallet, and you can both send and receive cash via other payment channels or from another Skrill user as well. Skrill also has a loyalty program that allows you to earn points that may be used towards cash rebates or equivalents when receiving or sending money using the mobile payment app. The company has been in operation since 2001 and since it is patterned after PayPal, you are assured that this is one of the best mobile payment apps that can provide you a secured transaction wherever you may be.
Xoom allows the user to send money to other people in about sixty-six countries around the world. The mobile payment app also may be used to top up load for your prepaid mobile phones. A lot of people around the world are using this to send and receive money elsewhere.
This is one of those stand alone and integrated applications into the point-of-sale machines of businesses where contactless payment is used with the swipe or chip payments systems of credit or debit cards. There are fees involved per transaction and are mostly secured transactions in nature. Any money that goes through the system goes directly into the bank account of the business so it would be easier to generate reports and statements that may be used by the business for ensuring that sales and income are all recorded properly and accurately.
Strike is part of the list of the best mobile payment apps available in the market today due to its multi-functionality and its secured way of being able to send and receive money from all over the world and anywhere you may be. With the advent of cryptocurrency such as bitcoins, Strike may also be used to purchase bitcoins and is one of the easiest platforms to buy bitcoins with.
Albert by the Commonwealth Bank is a standalone 7-inch tablet that is used and works as a mobile point-of-sale system for financial transactions. It is considered as one of the best mobile payment app systems in Australia that always boasts of a multi-layered secured transaction and is very convenient and easy to use as a point-of-sale system for businesses. There are fees involved in the use but it is still practically convenient and very safe to use.
With all the best mobile payment apps available, there are questions about how safe it would be to pay with your smartphone using these apps. As mentioned earlier, with the advent of the improved and highly secured technologies being used by financial institutions offering these types of mobile payment services, we can be assured that financial data is safe and protected. Security features about these types of applications which include the following:
Tokenisation – where mobile payment apps replace your actual card data with another 16-digit credit or debit card number during purchase for security. This is the reason why you will often see asterisks ending with the last 4-digits of your card number when saved on payment sites.
Most smartphones nowadays already use biometric data such as fingerprint and face ID in order for you to access the mobile device. And when these mobile payment apps are installed into your smartphone, they are integrated to be able to use these biometric features as a way of authorizing the transactions that will be done on the application.
We are all worried about fraud and online theft. With the more advanced technologies used by banks to detect and curb fraud, you can rest assured that the banks will be able to notify you right away for any deviations or major changes in your credit card activity that you may need to be aware of. All banks have been working closely together with the developers of these mobile payment apps and the authorities so this gives us, at the very least, assurance that our financial data will be safe and secured.
Everything is now at our convenience and within the reach of our fingertips. What used to be a complicated and tedious process of paying our financial obligations has become simpler and more accessible to each person who has a smartphone. Our smartphone now not just connects us to the people we care about but more importantly, it is serving its purpose to help us meet all our obligations and errands without having to make big moves and being mobile all the time, especially during this time of the pandemic. You just have to choose the right mobile payment app that would meet your financial needs and pay with your smartphone easily and efficiently.
NEED FUNDING FOR YOUR BUSINESS? GET A FREE QUOTE TODAY AND GET FUNDED!
Share this article